March 25, 2020 | New York
Bloomberg Equality Summit
Equality is the single most important ethical issue businesses today need to face head-on. Creating and maintaining a diverse and inclusive workforce – to serve an increasingly diverse consumer base – is also vital to the success of virtually every business operating today.
Now or Never: Inclusion in the Age of Disruption
On the eve of the 100th anniversary of a woman's right to vote and the run-up to the 2020 U.S. presidential election, we are witnessing an unprecedented rollback in freedoms that many Americans have taken for granted. The changing tide affecting everything from women's reproductive rights, hard-won advances for the LGBTQ community and voter access to the ballot box poses challenges for business leaders committed to diversity and inclusion inside and outside the workplace.  Our theme for 2020 is Now or Never: Inclusion in the Age of Disruption.  Simply put, failure to move boldly at this juncture increases the likelihood that these rollbacks create a new normal for both business and broader society.
With so much at stake, Bloomberg will convene the third-annual Bloomberg Equality Summit. This preeminent forum for corporate executives and thought leaders, anchored in a full-day conference, will foster forward-looking conversations and spotlight influential leaders who are paving the way to advance equality.
March 25 - Wednesday
8:00 am
Registration and Networking Breakfast
9:30 am
Morning Session:
Leaders Paving the Path for Inclusion
Women on Boards in Focus
Venture Capital Funding for Women
Education and the Future of Work
Challenges Facing the LGBTQ Community
Leveraging Artificial Intelligence to Decrease Hiring Bias
1:45 pm
Afternoon Session:
Leveling the Playing Field:The Fight for Equal Pay
Changing the Narrative in Media and Entertainment
Destigmatizing Mental Health in the Workplace
Women's Right to Vote turns 100: What's at Stake in the Election
The Next Battle in Criminal Justice Reform
The Black Wealth Gap
5:00 pm
Networking and Cocktail Reception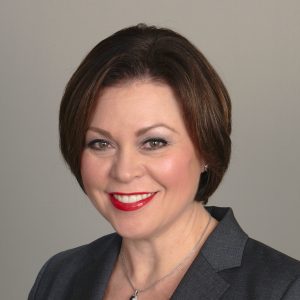 Deb Bubb
HR Vice President and Chief Leadership, Learning & Inclusion Officer
IBM
Lule Demmissie
President
Ally Invest
Ruth Porat
Senior Vice President and Chief Financial Officer
Google
David M. Rubenstein
Co-Founder and Co-Executive Chairman
The Carlyle Group
Daniel Yanisse
Co-Founder and Chief Executive Officer
Checkr
Past Speakers
Stacey Abrams
Founder, Fair Fight Action
Candis Cayne
Actress and Activist
Chelsea Clinton
Vice Chairman, Clinton Foundation
Katie Couric
Award-winning Journalist and best-selling Author
Jackie Cruz
Actor, Musician, Activist and Feminist, ``Orange is the New Black``
Asia Kate Dillon
Actor, Billions
Diane von Furstenberg
Chairman and Founder, Diane von Furstenberg Studio
The Honorable Andrew Gillum
Former Mayer, Tallahassee
Chelsea Handler
New York Times best-selling Author, Comedian and Activist
Arianna Huffington
Founder and CEO, Thrive Global
The Honorable Sly James
Mayor, Kansas City
Jameela Jamil
Actress, Host, Activist and Founder, I Weigh
Ashley Judd
Actress, Author and Humanitarian
Rebecca Kantar
Founder & CEO, Imbellus
Marc Pritchard
Chief Brand Officer, P&G
Spencer West
Author, ME to WE Inspirational Speaker and World Change Warrior
Tony Prophet
Chief Equality Officer, Salesforce
Sponsor
Supporting Sponsor
Founded in San Francisco in 1992, TPG has a long history of investing in change, growth, and innovation through a platform that spans private equity, credit, public equity, real estate, and impact investing. TPG now has more than $103 billion under management, investment and operational teams in 17 offices around the world, and a unique portfolio of innovative businesses.
At TPG, talent is our greatest asset. The quality of our investments and our ability to build great companies depend on the originality of our insights. Reaching our firm's full potential means supporting every team member to bring the fullness of their unique perspective to their work and to our community. We are committed to a diverse, inclusive workplace to foster diversity of thought and reflect the breadth of our limited partners and portfolio companies as well as the cities, countries, and communities in which we operate. Respecting and encouraging difference creates an interesting, enriching culture at the firm and makes TPG more innovative, more creative, and more effective in everything we do.
For Sponsorship Information:
Bloomberg Live works with sponsors to integrate them into the conference, ideally in a way that augments the delegates' experience and advances each sponsor's goals. Bloomberg Live can deliver on a wide variety of goals— thought leadership, V.I.P. client treatment, generating borrowed interest via media (print, online, social), introductions to individual delegates, product demo or showcase, branding, use of conference content or content generation, media relations or other objectives.
Americas
Ronald Ervin
+1-646-324-6071
rervin8@bloomberg.net
Registration
Please select your registration option below and click Continue. Don't see any options below? Click
here
to request to attend.