March 19, 2020 |
Hong Kong 
Bloomberg Invest Asia
With a lingering US-China trade war, a looming US election, and a pending Brexit, investors are wondering which countries and verticals to focus on. Bloomberg Invest Hong Kong convenes the most influential and dynamic business leaders and policy makers to discuss Asia's role as an investment destination.
We live in uncertain times. The US-China trade war grinds on, an impeachment inquiry rocks Washington, and Europe braces for a Brexit-related fallout. Here in Asia, pro-democracy protests continue to threaten stability in the global financial hub of Hong Kong. Around the world, talk of a global recession lingers. Against this backdrop, investors must navigate the geopolitical and financial storm carefully. The savviest investors understand that turbulence can create opportunities as well as risk – but how to know which path to take?
Bloomberg Invest Asia returns to Hong Kong in 2020 to help chart that path. At Invest Asia, Bloomberg convenes the most influential and dynamic business leaders and policy makers to discuss Asia's role as an investment destination. Where are the best returns to be found? Should investors looking to build wealth put their money in particular countries or verticals? Together, we will explore the challenges and opportunities created by shifting economic trends around the world.
March 19 - Thursday
9:30 am
China's Greater Bay Area
The Guangdong-Hong Kong-Macau Greater Bay Area is the home base to the country's largest technology companies and treaty ports. The scheme unifies 11 Chinese cities into a single sprawling megalopolis and boasts a population of 69.5 million and a combined GDP of US 1.5 trillion dollars. Is the GBA an economic miracle or mirage?
9:55 am
China vs. the US: The Future of Trade
The world's two economic superpowers are engaged in a tit-for-tat trade war that, despite occasional reports of progress, continues to grind on with many major issues such as greater IP protection sought by the US seemingly unresolvable. But both sides are feeling pressures from their respective constituents. Our panel examines the most likely scenarios for the future of trade.
10:20 am
China vs. the US: The Fight for Tech Supremacy
As the US and China vie for tech dominance, the implications for business executives and investors will be enormous. From shifting supply chains to who will control game-changing 5G networks across the globe to the rise of separate internets built around the competing ideologies of the US and China, the new tech cold war is playing out in unpredictable and challenging ways.
11:15 am
The Future of Hong Kong
After six months of political and civil unrest, where does Hong Kong remain as a global financial center? Will the city slip into further recession? Or will the economy be resilient enough to survive a tumultuous 2019? We discuss Hong Kong's future with political and business leaders.
11:40 am
Global Markets: Asia Spotlight
Where can an investor find the best returns? We look at which part of the world offers the best opportunities in the current climate and which sectors market watchers are keeping an eye on. While growth is slowing in Asia, it still remains the fastest growing region in the world. Are equities where the returns are? We bring in the experts to tell us what's hot, what's not and how the IPO market is looking.
12:05 pm
Real Estate: Where to Invest, Where to Avoid
There is a much quoted statistic when it comes to real estate investing and it's this: over the last two centuries, 90 percent of millionaires made their fortunes by investing in real estate. But, it isn't for everyone. It requires time – and it requires capital. We bring in the experts to tell us which property markets have potential and which ones to avoid. Is it time to focus on secondary markets instead of expensive, over heated primary ones?
12:30 pm
China's Biotech Boom
China's pharmaceutical industry is undergoing a radical transformation. What's the next big thing? We convene industry leaders on what investors should be looking out for.
1:45 pm
Sunset Survivors
Join Lindsay Varty, author of the best-selling book "Sunset Survivors" on an exclusive visual feast through the streets of Yau Ma Tei. Explore an oft forgotten district of Hong Kong; home to craftsmen, market workers and gangsters alike. Lindsay explores the unique cultural identity and heritage of Hong Kong.
2:05 pm
The Art of Investing
Chinese taxi driver-turned-billionaire Liu Yiqian made headlines when he bought a Modigliani painting for $170 million. According to the UBS and Art Basel report for 2018, the global art market has reached a cap of $67.4 billion. We speak to experts and collectors on how investors should diversify their portfolio.
2:25 pm
The Bloomberg Gender Equality Index
The Bloomberg Gender-Equality Index (GEI) is the world's only comprehensive investment-quality data source on gender equality. It rewards firms for disclosure and highlights firms that have made strong, data backed commitments to gender equality. We convene leaders of companies leading the charge on gender equality.
2:55 pm
The Rise of ESG Investing in Asia
Traditionally, fund managers' investment decisions were based solely on returns without considering environmental, social, or governance factors. But the market is shifting as investors globally are starting to see higher returns by integrating ESG factors. We look at the rise of ESG investing as it becomes increasingly mainstream, and how investors in Asia are considering this approach as they look for new opportunities in a volatile market.
Speakers
William Cao
Founder, Chairman and CEO
Gracell Biotechnologies Group
Samantha Du
Founder and CEO
Zai Lab
Raj Ganguly
Co-Founder and Managing Partner
B Capital 
Filippo Gori
Deputy CEO
JP Morgan Asia Pacific
Christopher Heady
Chairman of Asia Pacific and Head of Real Estate Asia
Blackstone
Fred Hu
Founder
Primavera Capital Group
Mallika Kapur
Senior Editor, Asia Pacific
Bloomberg Live
Jim Lai
Vice President, Tencent Holdings Limited
Chairman, Fusion Bank Limited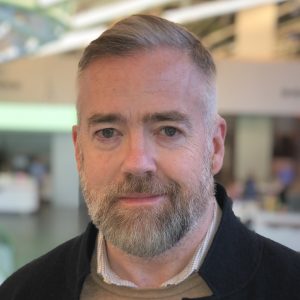 Mark Miller
Global Editor
Bloomberg Live
Marc Spiegler
Global Director
Art Basel
Lindsay Varty
Author "Sunset Survivors"
Dr. Allan Zeman
Chairman
Lan Kwai Fong Group
Sponsors
Invest Hong Kong (InvestHK) is the Hong Kong Special Administrative Region (HKSAR) Government Department responsible for attracting Foreign Direct Investment. Its mission is to promote and strengthen Hong Kong as Asia's leading international business and financial centre by attracting economically and strategically important overseas and Mainland companies to invest in Hong Kong.
InvestHK has industry specialists in a range of priority sectors including: Business & Professional Services, Consumer Products, Creative Industries, Financial Services, Financial Technology, Innovation & Technology, Startups & Entrepreneurs, Tourism & Hospitality, and Transport & Industrial. It also has an Aftercare team to follow up clients' needs after setting up or business expansion. The Department has an overseas network of staff and representatives based in 30 key business cities worldwide covering its target markets. Overall, the Department's staff based in Hong Kong and overseas work seamlessly to support the set up and expansion of clients' businesses in Hong Kong.
InvestHK partners with clients on a long-term basis and is available to help at any stage of their business development in Hong Kong. The Department's services are free, confidential and tailored to clients' needs.
To learn more about InvestHK and its services, please visit www.investhk.gov.hk
Participation is by invitation only.
To request an invitation or inquire for more details, please email us at bliveasia@bloomberg.net.