Hong Kong | March 21, 2019
Bloomberg Invest Asia
Is a recession on the way? There's a good chance the answer is, yes. When? Well, that's harder to predict – though most pundits point to the year 2020. At Bloomberg Invest, we bring together the biggest businesses and the biggest institutions to chart a way forward.
We are operating in a time of significant risks: global growth is no longer synchronised, the prospect of a spiralling trade war remains real, the Chinese economy is showing signs of stress, the US economy is overheating. Rising oil prices are adding inflationary pressure in key economies. Forecasts for an imminent recession could significantly influence investor behaviour over the coming months.
So, how should you organise your finances? Where should you put your money? Where is it safe – and where are the best returns? At Bloomberg Invest, we bring together the biggest businesses and the biggest institutions to chart a plan of action for the next year.
The Hon Mrs Carrie Lam Cheng Yuet-ngor, GBM, GBS
The Hong Kong Special Administrative Region
Chief Executive
Ding Chen
CSOP Asset Management
CEO
Jeff Chen
WeDoctor Group
Chief Strategy Officer
Sophia Cheng
Cathay Financial Holdings
CIO
Wei Sun Christianson
Morgan Stanley
Managing Director & Co-CEO Asia Pacific, CEO China
David Dwyer
Bloomberg Intelligence
Global Director of Research
Alicia García Herrero
Natixis
Chief Economist, Asia Pacific
Gary Garrabrant
Jaguar Growth Partners
Managing Partner
Goodwin Gaw
Gaw Capital
Chairman
Kattiya Indaravijaya
Kasikornbank
President
Mark Konyn
AIA
Group CIO
Jonathan Larsen
Ping An Insurance Group
Chief Innovation Officer
Yang Liu
Atlantis Investment Management
Chairwoman & CIO
Leslie Maasdorp
New Development Bank
Vice President & CFO
Kris Marszalek
Mona.co
CEO
Siddharth Mohandas
The Asia Group
Director of Research & Principal
Ellen Ng
Warburg Pincus
Managing Director
Serge Pun
SPA Group
Chairman
Datuk Shahril Ridza Ridzuan
Employees Provident Fund of Malaysia
CEO
Kimberley Stafford
PIMCO
Managing Director & Head of Asia-Pacific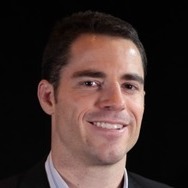 Roger Ver
Bitcoin.com
CEO
David Webb
Webb-site
Editor
Jay Wintrob
Oaktree Capital
CEO
Tim Wong
Man Group Asia
Chairman
Kathy Xu
Capital Today
Founder & President
Participation is by invitation only.
To request an invitation or inquire for more details, please email us at bliveasia@bloomberg.net.