May 6, 2020 | London
Bloomberg Equality Summit
Equality is the single most important ethical issue businesses today need to face head-on. Creating and maintaining a diverse and inclusive workforce – to serve an increasingly diverse consumer base – are also vital to the success of virtually every business operating today.
The Future of Equality
Complementing Bloomberg L.P.'s investment in creating the Gender Equality Index (GEI) – a tool that tracks key elements of gender and equality balance, thus enabling companies to drive accountability around diversity initiatives – we present the Bloomberg Equality Summit, a cross-platform editorial initiative that will bring together business, academic and political leaders as well as nonprofits and activists to discuss the future of equality, how we get there and what is at stake for the economy and society at-large.
Anchored in a full-day conference, the Bloomberg Equality Summit will foster forward-looking conversations and spotlight influential business leaders who are paving the way.
May 6 - Wednesday
8:00 am
Registration and Networking Breakfast
9:20 am
The New Europe: Advancing Equality in an Age of Change
9:50 am
The Class Gap: Boosting Socioeconomic Mobility in Business
10:20 am
Open for Business: Tapping into the Talent of 1.3 Billion People with Disabilities Around the World
10:50 am
The Changing Face of the Middle-East: Furthering Inclusivity
12:00 pm
Climate Change and its Impact on the Worlds Most Vulnerable
12:30 pm
Religion's Role in Preaching Openness
1:00 pm
Calculating the Cost of Inequality in Banking and Finance
2:30 pm
Mental Health: Tackling the Problem Head-on
3:00 pm
Losing the Labels: How the Non-Binary Community are Reclaiming their Narrative
4:00 pm
Representation Matters: Incorporating New Voices in the Entertainment Industry
4:30 pm
LGBTQ Rights: The On-Going Fight for Equality
John Allan
Chairman of Tesco plc, Barratt Developments plc and President of the CBI
Patricia Arquette
Actress and Activist
Nicolas Aubert
Head of Great Britain
Willis Towers Watson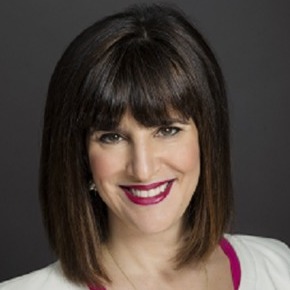 Kim Azzarelli
Co-Founder
Seneca Women
Kiersten Barnet
Global Head
Bloomberg Gender-Equality Index
Ana Botín
Executive Chairman
Banco Santander
Ann Cairns
Executive Vice Chairman
Mastercard
Caroline Casey
Founder
The Valuable 500, #valuable
Richard Chapman-Harris
Head of Inclusion and Responsibility
Mott MacDonald
Gary Coombe
President, Global Grooming
P&G
Ella Cox
Debate Mate Student
James Currell
President, Northern and Eastern Europe
Viacom International Media Networks
Anna Edwards
Anchor
Bloomberg Television
Paul Farmer
Chief Executive
Mind
Stephanie Flanders
Senior Executive Editor
Bloomberg Economics
Chantal Free
Managing Director, Human Capital & Benefits Western Europe
Willis Towers Watson
Marchu Girma
Deputy Director
Women for Refugee Women
Yves Givel
Vice President Human Resources – Europe, Africa, Middle East & Southwest Asia
Hyatt Hotels Corporation
Hannah Graf
Captain
British Army
Jake Graf
Writer, Filmmaker and Actor
Susie Green
Chief Executive Officer
Mermaids
Rebecca Greenfield
Reporter
Bloomberg
Arminka Helic
British Politician
House of Lords International Relations Committee
Mark Hoplamazian
President and Chief Executive Officer
Hyatt Hotels Corporation
Mike Hughes
Zone President UK & Ireland
Schneider Electric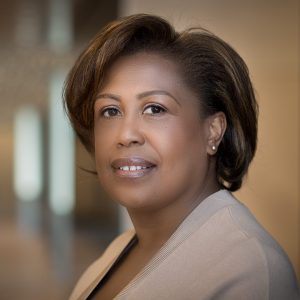 Pamela Hutchinson
Global Head of Diversity and Inclusion
Bloomberg
Lewis Iwu
CEO and Co-Founder
Purpose Union
Sandra Kerr
Race Equality Director
Business in the Community
Leah Kreitzman
Mayoral Director for External and International Affairs
Mayor of London
Francine Lacqua
Anchor
Bloomberg Television
Neil Laybourn
Founder
This Can Happen
Rachel Lord
Senior Managing Director, Head of Europe, Middle East and Africa
BlackRock
Nicola Mendelsohn
Vice President
Facebook EMEA
John Micklethwait
Editor-in-Chief
Bloomberg
Gina Miller
Co-Founder
SCM Direct; Transparency Campaigner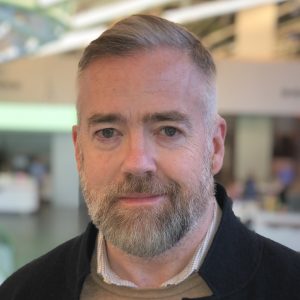 Mark Miller
Global Editor
Bloomberg Live
Pauline Miller
Head of Talent Development and Inclusion
Lloyd's Corporation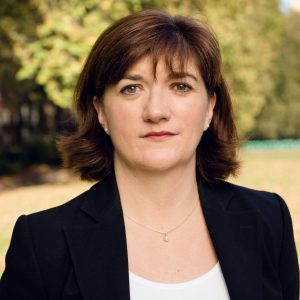 Nicky Morgan
Member of Parliament for Loughborough, Chair of the Treasury Committee
Dame Helena Morrissey
Head of Personal Investing
Legal and General Investment Management
Reggie Nelson
Graduate Analyst
Legal and General Investment Management
Adebayo Odusola
Executive Programme Director
Debate Mate
Ndidi Okezie
Director of Digital and Customer Voice Strategy
Pearson
Marc Perrier
TOPLive Blog Editor
Bloomberg
Quintin Price
Chair
Actis
Zoey Ribbons
Young Ambassador
Albert Kennedy Trust
Mary Robinson
First Female President of Ireland and Former UN High Commissioner for Human Rights
Michelle Rodriguez
Actress
Rushma
Debate Mate Student
The Rt Hon Patricia Scotland QC
Secretary-General of the Commonwealth
Tim Sigsworth
Chief Executive Officer
Albert Kennedy Trust
Jackie Simmons
Senior Executive Editor, Americas
Bloomberg
Kelly Simmons
Director of Women's Professional Game
The FA
Kelly Smith
Former England International and Arsenal Football Player
Gideon Skinner
Research Director and Head of Political Research
Ipsos MORI Social Research Institute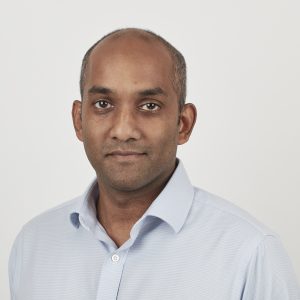 Sanj Srikanthan
Senior Vice President Europe & Executive Director UK
International Rescue Committee
Janet Thomas
Chief Executive Officer
Intellect Design
Lenah Ueltzen-Gabell
Managing Director, Europe and Middle East
Wasserman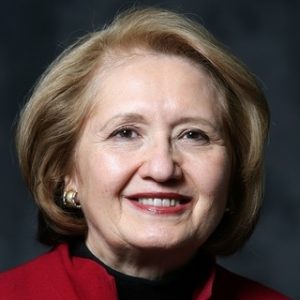 Ambassador Melanne Verveer
Co-Founder
Seneca Women
Jasmine Whitbread
Independent Non-Executive Director
Standard Chartered
Sponsorship
Bloomberg Live works with sponsors to integrate them into the conference, ideally in a way that augments the delegates' experience and advances each sponsor's goals. Bloomberg Live can deliver on a wide variety of goals— thought leadership, V.I.P. client treatment, generating borrowed interest via media (print, online, social), introductions to individual delegates, product demo or showcase, branding, use of conference content or content generation, media relations or other objectives.
For sponsorship opportunities, please contact Paul Cox, EMEA Sales Director at pcox40@bloomberg.net