February 25, 2020 | Singapore
The Future of Banking
Fintech start-ups and super-apps are fighting banks for customers across all service areas. But banks aren't giving up so easily – they must find innovative ways to defend themselves
"We need banking. We don't need banks anymore." When Bill Gates made the prediction two decades ago, the controversial statement struck fear in the hearts and minds of bankers. Two decades later, we examine if traditional banks are being displaced, diminished or disintermediated. Fintech start-ups and super-apps are fighting banks for customers across all service areas. But banks aren't giving up so easily – they must find innovative ways to defend themselves. Join Bloomberg at The Future of Banking as we bring bankers, disruptors and their partners together to predict what kind of industry will emerge after the coming decade of disruption.
February 25 - Tuesday
5:00 pm
Registration Opens and Welcome Refreshments
6:00 pm
Welcoming Remarks
Speaker
6:05 pm
Spotlight Interview: Blurred Lines
With super-apps launching virtual banks, the lines between finance, retail and tech companies are blurring. Can tech giants and brick-and-mortar banks co-exist? The head of Grab Financial Group shares his future plans.
Speaker
Reuben Lai

Senior Managing Director, Grab Financial Group
In conversation with
6:25 pm
Banking in the 2030s
The banks of the future will be unrecognizable to the ones we have today. Incumbent banks are responding to strong outside competition by disrupting their own business models. How will this wave of disruption play out in the next decade? Where will we be in 2030?
Speakers
In conversation with
Diksha Gera

Senior Analyst, Asia Financials, Bloomberg Intelligence
6:50 pm
New Partnerships
VISA and GoPay are collaborating to change the face of banking and personal finance. We sit down with the CEO of GoPay and the APAC President of VISA to find out how they are innovating together.
Speakers
In conversation with
7:15 pm
Closing Remarks and Networking Cocktails
Speakers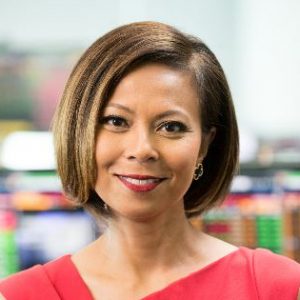 Haslinda Amin
Anchor
Bloomberg Television
Sutapa Amornvivat
CEO
SCB Abacus
Chris Clark
Regional President, Asia Pacific
Visa
Diksha Gera
Senior Analyst, Asia Financials
Bloomberg Intelligence
Aldi Haryopratomo
CEO
GoPay
Reuben Lai
Senior Managing Director
Grab Financial Group
Bin Ru Tan
CEO
OneConnect Financial Technology
Likhit Wagle
General Manager Financial Services Sector
IBM Asia Pacific
Sponsor
With the rise of exponential technologies – such as AI, blockchain, IoT, 5G – and their convergence with social and regulatory forces, a new era of business reinvention is dawning.
Banks need to redefine banking by embracing market platforms and ecosystems, delivering extreme customer convenience, reimagining operating models while radically reducing costs.
IBM is partnering with leading financial institutions to build future-ready banks. Consider this:
IBM is developing world's first Financial Services-Ready Public Cloud, addressing specific requirements for regulatory compliance, security and resiliency
70B+ security events monitored per day by IBM
10 out of 10 world's largest banks are supported by IBM Services
90% of global credit card transactions take place on IBM integrated systems
IBM + Red Hat has the broadest, deepest public, private & Hybrid Cloud portfolio
100% of commercial banks in the Fortune Global 500 rely on Red Hat
Discover how IBM is helping banks to modernize and be future-ready here
#BankingRedefined
Participation is by invitation only.
To request an invitation or inquire for more details, please email bliveasia@bloomberg.net.