Singapore | 6 September 2018
Sooner Than You Think
Backed by the unmatched data and analytical power of Bloomberg's global resources, Sooner Than You Think Singapore delivers insight into the future of cities and the disruption and innovation already transforming the way we live, work, eat, spend, move, think and play.
Bloomberg brings together the smartest minds in tech for solution oriented conversations that center around making the cities of the future smart, safe and sustainable.
Because change is coming. Sooner Than You Think.
Change is coming. Sooner than you think.
The key to ensuring strong economic development goes hand-in-hand with urbanization is smart cities – urban environments employing the latest technologies within an overarching strategy to create a seamless flow of people, information and resources. More than the sum of individual technologies, the smartest cities are powerful centers of innovation helping solve the world's greatest challenges, creating new industries, expanding economic prosperity and improving the lives of billions of people.
Join Bloomberg at Sooner Than You Think to hear top city leaders, the smartest thinkers and global technology executives provide new insight into how the latest innovations in mobility, big data, the internet of things, artificial intelligence, cyber-security and environmental and economic sustainability are bringing tomorrow's smart cities closer to reality.
Nadiem Makarim
CEO & Founder, GO-JEK
Piyush Gupta
CEO, DBS Group
Hooi Ling Tan
Co-founder, Grab
Jose Rene Gregory D. Almendras
AC Infrastructure, an Ayala Company
President & CEO
Jonathan Ballon
Intel Corporation
Vice President of Internet of Things Group (IOTG)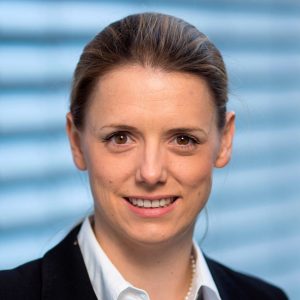 Jenny Bofinger-Schuster
Siemens
Senior Vice President, Sustainability and Cities
Ankiti Bose
Zilingo Pte Ltd
Co-Founder & CEO
Konstantinos Champidis
City of Athens
Chief Digital Officer
Jeff Chen
WeDoctor Group
Chief Strategy Officer
Glenn D. Fogel
Booking Holdings
CEO & President
Miguel Gamiño Jr.
Mastercard
Executive Vice President of Global Cities
Piyush Gupta
DBS Group
CEO
Brittany Kaiser
Cambridge Analytica
former Director of Program Development
Jenny Lee
GGV Capital
Managing Partner
Yan Li
Niu Technologies
Co-founder & CEO
Justin Lie
CashShield
CEO & Founder
Chow Kiat Lim
GIC
CEO
Nadiem Makarim
GO-JEK
CEO & Founder
Joel Neoh
KFit
Founder
Colin Rhys
Virgin Hyperloop One
Vice President, Middle East & Asia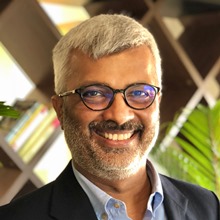 Suresh Shankar
Crayon Data
Founder
Molly Shea
Western Union
Senior Vice President & General Manager, Global Money Transfer, Asia Pacific
Hooi Ling Tan
Grab
Co-Founder
Jessica Tan
Ping An Insurance Group
Group Deputy CEO, Group COO & CIO
Satveer Singh Thakral
SGAN
Founder & CEO
Dorte Bech Vizard
Kingdom of Denmark
Ambassador to Singapore and Brunei
Brendan Wallace
Fifth Wall
Co-Founder & Managing Partner
Stuart Wood
Heatherwick Studio
Group Leader
Azmat Yusuf
Citymapper
Founder & CEO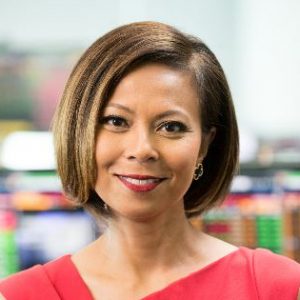 Haslinda Amin
Bloomberg Television
Chief International Correspondent for Southeast Asia
Todd Asher
Bloomberg Associates
Senior Member of the Media and Technology Team
Lulu Chen
Bloomberg
Reporter, Asia Technology
Melissa Cheok
Bloomberg
Reporter, Social Velocity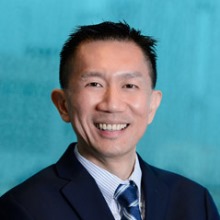 Linus Chua
Bloomberg
Managing Editor, Southeast Asia
Enda Curran
Bloomberg
Chief Asia Economics Correspondent
Peter Elstrom
Bloomberg
Managing Editor, Asia Technology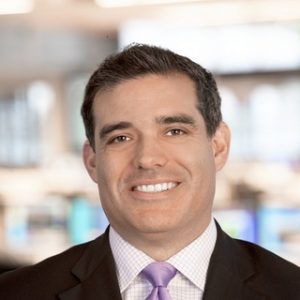 Tom Giles
Bloomberg
Executive Editor, Global Technology
Reto Gregori
Bloomberg
Deputy Editor-in-Chief
Mallika Kapur
Bloomberg Live
Senior Editor, Asia Pacific
Yoolim Lee
Bloomberg
Reporter, Asia Technology
Vey-Sern Ling
Bloomberg Intelligence
Senior Analyst, Asia Internet
Mark Miller
Bloomberg Live
Global Editor
Andy Mukherjee
Bloomberg Opinion
Columnist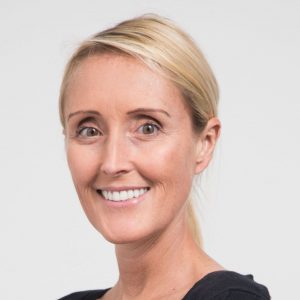 Katrina Nicholas
Bloomberg
Team Leader, Investing Asia
Sponsors
DBS is a leading financial services group in Asia, with over 280 branches across 18 markets. Headquartered and listed in Singapore, DBS has a growing presence in the three key Asian axes of growth: Greater China, Southeast Asia and South Asia. The bank's "AA-" and "Aa1" credit ratings are among the highest in the world.
DBS is at the forefront of leveraging digital technology to shape the future of banking, and has been named "World's Best Digital Bank" by Euromoney. The bank has also been recognised for its leadership in the region, having been named "Asia's Best Bank" by several publications including The Banker, Global Finance, IFR Asia and Euromoney since 2012. In addition, the bank has been named "Safest Bank in Asia" by Global Finance for nine consecutive years from 2009 to 2017.
DBS provides a full range of services in consumer, SME and corporate banking. As a bank born and bred in Asia, DBS understands the intricacies of doing business in the region's most dynamic markets. DBS is committed to building lasting relationships with customers, and positively impacting communities through supporting social enterprises, as it banks the Asian way. It has also established a SGD 50 million foundation to strengthen its corporate social responsibility efforts in Singapore and across Asia.
With its extensive network of operations in Asia and emphasis on engaging and empowering its staff, DBS presents exciting career opportunities. The bank acknowledges the passion, commitment and can-do spirit in all of its 26,000 staff, representing over 40 nationalities. For more information, please visit www.dbs.com.

The SIA Group's history dates back to 1947 with the maiden flight of Malayan Airways Limited. The airline was later renamed Malaysian Airways Limited and then Malaysia-Singapore Airlines (MSA). In 1972, MSA split into Singapore Airlines (SIA) and Malaysian Airline System. Initially operating a modest fleet of 10 aircraft to 22 cities in 18 countries, SIA has since grown to be a world-class international airline group.
Singapore Airlines is committed to the constant enhancement of the three main pillars of its brand promise: Service Excellence, Product Leadership and Network Connectivity. The SIA Group fleet and network are also expanding in support of the development of its portfolio strategy, in which it has investments in both full-service and low-cost airline operations. This portfolio of airlines serving short-, medium-,and long-haul markets gives the SIA Group more flexibility and nimbleness, with the right vehicles to serve the right markets.
Stockholm became the second Scandinavian city to be added to Singapore Airlines' route network in 2017. During the same year, Singapore Airlines unveiled its new Airbus A380 cabin products. The new Singapore Airlines A380 will be configured with 471 seats in four classes.
In 2018, Singapore Airlines became the world's first airline to fly the new Boeing 787-10, which will be fitted with its new regional cabin products. The aircraft will be fitted with 337 seats in two classes, with 36 seats in Business Class and 301 seats in Economy Class.
Summit Partner
Citigate Dewe Rogerson is a leading international financial communications consultancy in Asia Pacific.
With offices in Hong Kong, Beijing, Shanghai, Singapore and Taipei, we are trusted advisors to major and emerging companies and to government and trade bodies – wherever clear and persuasive communication will make a difference.
We offer intelligent, tailored solutions delivered by a team of high-calibre people. Our sophisticated advisors bring their experience from journalism, event management, investment banking, financial analysis and other professional disciplines.
Our practice areas are:
Transaction communications – helping our clients to tell their story clearly and effectively during initial public offerings and mergers and acquisitions
Investor relations – advising listed companies on communication with analysts, shareholders and potential shareholders
Corporate communications – offering strategic counsel to financial and professional services companies and firms from other sectors to enhance their corporate reputation and handle crisis situations
Participation is by invitation only.
To request an invitation or inquire for more details, please email bliveasia@bloomberg.net.