Tokyo, Japan | December 6, 2018
The Year Ahead
For global CEOs, 2019 will see their investment opportunities defined by the ongoing tectonic shifts in the global economy. With Japan set to be at the center of these developments, Bloomberg's The Year Ahead will come to Tokyo for the first time this December.
What's next. Right now.
From Donald Trump's America First trade policy, to China asserting itself more on the global stage, and the disruption created by the expanding deployment of A.I., the issues for global CEOs to consider are myriad.
With Japan set to be at the center of these developments, Bloomberg's The Year Ahead will come to Tokyo for the first time this December. Join us for this globally focused summit, as market-moving CEOs from across the world help shape the conversation around the most important trends and challenges facing every executive in the year ahead.
December 6 - Thursday
8:00 am
Registration Opens & Morning Refreshments
9:00 am
Opening Address & Interview: The Future of Japan
9:30 am
The End of the Old Order? Impact on Alliances & Markets
10:40 am
The Greatest Show on Earth: Tokyo 2020
11:30 am
The Robot & The Human: Creating the Right Balance
11:55 am
Spotlight: Japan Post Holdings
12:15 pm
The Year Ahead for Finance & Markets: 2019 Outlook
1:45 pm
The Future of Fun: Integrated Resorts in Japan
2:10 pm
The New Consumer Behavior
2:35 pm
Japan's New Corporate Governance Champions
3:00 pm
Solving the Wave-Power Puzzle
3:15 pm
Spotlight: The Year Ahead for Global Automakers
Speakers
Reiko Akiike
The Boston Consulting Group
Senior Partner & Managing Director
Miwako Date
Mori Trust Co., Ltd.
President and CEO
Ichiro Fujisaki
Nakasone Yasuhiro Peace Institute
President
Yoshihiro Hidaka
Yamaha Motor
President & CEO
Lawrence Ho
Melco Resorts & Entertainment
Chairman & CEO
Yoko Ishikura
Hitotsubashi University
Professor Emeritus
Kenny Lam
Noah Holdings
Group President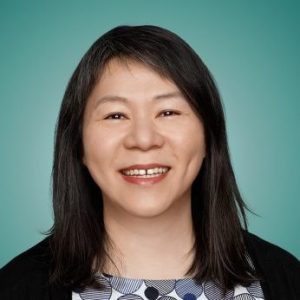 Bo Yung Lee
Uber
Chief Diversity & Inclusion Officer
Virginie Maisonneuve
Eastspring Investments
Chief Investment Officer
Kathy Matsui
Goldman Sachs Japan
Vice Chairman
Jim Murren
MGM Resorts International
Chairman & CEO
Akiko Naka
Wantedly
Founder & CEO
Masatsugu Nagato
Japan Post Holdings
President & CEO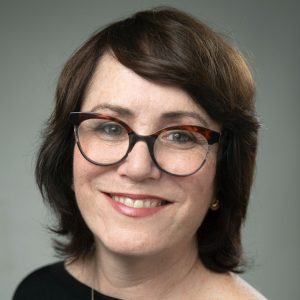 Katherine Rabin
Glass Lewis
CEO
François Riahi
Natixis
CEO
Takumi Shibata
Nikko Asset Management
President & CEO
Tsumoru Shintake
Okinawa Institute of Science & Technology
Professor of Physics
Tatsuo Yasunaga
Mitsui & Co., Ltd
President & CEO
Sponsors
Audi stands for sporty vehicles, high build quality and progressive design – for "Vorsprung durch Technik." Founded in 1899 as Horch & Cie. Motorwagen-Werke by August Horch, today the company is among the world's leading producers of premium cars. The company's innovation capability is one reason behind its success: Audi has written automotive history with its quattro permanent all-wheel drive, with lightweight construction using the aluminum Audi Space Frame (ASF) and now piloted driving. The company is active in more than 100 markets worldwide and is growing continuously. In 2017 the Audi Group delivered 1,878,100 Audi brand cars to customers.
For further information about Audi, please visit our website: www.audi.co.jp
Barclays is a transatlantic consumer and wholesale bank offering products and services across personal, corporate and investment banking, credit cards and wealth management, with a strong presence in our two home markets of the UK and the US.
With over 325 years of history and expertise in banking, Barclays operates in over 40 countries and employs approximately 80,000 people. Barclays moves, lends, invests and protects money for customers and clients worldwide.
For further information about Barclays, please visit our website home.barclays
Participation is by invitation only.
To request an invitation or inquire for more details, please email bliveasia@bloomberg.net.