October 16, 2019 | New York City
Bloomberg Canadian Fixed Income Conference
Now in its 7th year, The Canadian Fixed-Income Conference offers an in-depth look at the market for Canadian bonds, the economy, and monetary policy. The Bank of Canada is holding steady for now as the country copes with turmoil in the oil sector, slower economic growth and heightened volatility in financial markets. Is this a soft patch, or are other factors at play? The conference is just five days before the federal election, so politics will be in focus. Will Prime Minister Justin Trudeau secure a second term or will Andrew Scheer ride a populist wave to power? At this full-day conference, Bloomberg journalists will interview corporate and government leaders, investors and analysts to provide a deeper understanding of Canada's fixed-income market.
Stéfane Marion
National Bank of Canada
Chief Economist and Strategist
David Rosenberg
Gluskin Sheff
Chief Economist & Strategist
Cecilia Williams
Allied Properties REIT
Executive Vice President & Chief Financial Officer
Allison Wolfe
Oxford Properties Group
Chief Financial Officer and EVP, Finance & Strategy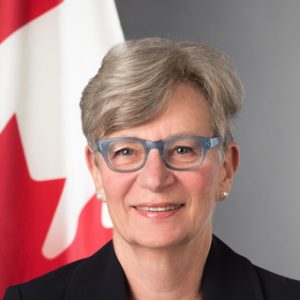 Phyllis Yaffe
Consul General of Canada in New York
Sponsor
National Bank of Canada Financial Markets is a trade name of National Bank Financial Inc., a registered dealer subsidiary of National Bank of Canada, and part of the Bank's Financial Markets division (www.nbfm.ca). National Bank of Canada (www.nbc.ca), together with its subsidiaries, forms one of Canada's leading integrated financial groups.  Through offices across Canada and locations in New York, London, Dublin and Hong Kong, the Financial Markets division markets Canadian debt and equity securities to institutional investors in Canada and internationally.  National Bank Financial Inc. has a registered office in the United Kingdom and is authorized and regulated by the Financial Conduct Authority.