April 25, 2019 | Kuala Lumpur
Adopting Artificial Intelligence
Artificial intelligence is set to create a tsunami of disruption across all industries. Now is the time to identify a road-map for its adoption in business.
The time is now.
Companies and governments are investing heavily in this space. AI related technologies could unlock up to $15.4 trillion in annual business value worldwide. Some experts think AI will create more jobs; others say it will put millions out of work. AI will replace some jobs immediately; others will be impossible to replicate.
In Malaysia, the National Industry 4.0 initiative aims to create smart and autonomous manufacturing systems fuelled by data and machine learning – sounds like the future, but the Government wants this today.
Join Bloomberg at this exclusive breakfast briefing as we cut through the hype to identify where AI will create game-changing innovations, and share the real world practicalities of integrating AI into business.
April 25 - Thursday
8:55 am
Welcoming Remarks
Speaker
9:00 am
Creating the Cognitive Business
New technologies are set to upend the established IT doctrine for businesses. One example is cognitive computing, the simulation of human thought processes. This flips the assumption that a technology's value diminishes over time; because as these new IT systems learn, they become more valuable. From productivity boosts, security gains and personalizing product offerings, we explore how this and other new technologies are transforming business operations and customer experiences.
Speaker
In conversation with
9:30 am
Digital Economy 4.0
The latest from where ICT meets e-commerce. We profile Malaysia's digital success stories, look at what's needed to compete with the West, and debate the way forward for the Government in partnership with the private sector.
Speaker
In conversation with
Yudith Ho

Kuala Lumpur Bureau Chief, Bloomberg
9:55 am
Digitization and AI: Where Did the Jobs Go?
Some experts think AI will create more jobs; others say it will put millions out of work. AI will replace some jobs immediately; others will be impossible to replicate. We profile two of Malaysia's biggest companies to uncover their latest innovations and help estimate the potential impact of AI and new technologies on jobs.
Speaker
In conversation with
Mahmoud Dasser
TM ONE
Chief Marketing Officer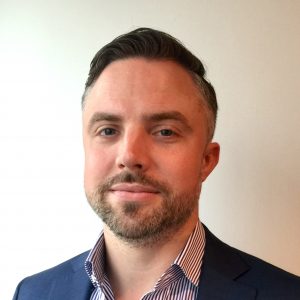 Mark Dawson
Bloomberg Live
Editor, Asia Pacific
Domenic Fuda
Hong Leong Bank Berhad
Group Managing Director and CEO
Yudith Ho
Bloomberg
Kuala Lumpur Bureau Chief
Dr. Harikrishna Kulaveerasingam
Sime Darby Plantation Berhad
Chief Research & Development Officer
Catherine Lian
IBM Malaysia
Managing Director
Anuradha Raghu
Bloomberg
Reporter, Agriculture Asia
Surina Shukri
Malaysia Digital Economy Corporation
CEO
Sponsor
IBM Malaysia, a wholly-owned onshore subsidiary of IBM World Trade Corporation, was established in June 1961. Since then, it has played a major role in delivering solutions to all types of local businesses. The company's key strengths are its skilled and experienced IT personnel coupled with its worldwide infrastructure of international offices and laboratories.
Over the past five decades, IBM Malaysia has introduced state-of-the-art technologies to the marketplace that enabled local companies to compete effectively. The company is heavily involved in developing local capability through a string of alliances. In an increasingly interconnected social economy, Malaysian companies will need a trusted and professional  IT partner capable of offering solutions and services that work in new ways to stay ahead of the curve. IBM is that partner with over 100 years of leadership in helping businesses globally to innovate and be smarter.