July 12, 2018 | 
Bangkok
Asean Business Summit
Asean faces a pivotal year ahead: As an economic bloc, it has a unique opportunity to build on economic gains and capitalize on manifold investment opportunities.
The international world order is undergoing a tectonic shift – the US is preoccupied with domestic issues, Brexit is rattling the EU and China's trajectory towards global dominance appears unchecked. Against this changing backdrop, the future of the bloc of ten southeast Asian countries is in limbo. Can Asean seize the opportunity and transform itself into a powerhouse capable of challenging the new global paradigm – if not, will its influence erode? The way the political and business leaders of this bloc react to the current climate will be key in determining Asean's future.
Thought it was originally conceived to address geo political stability in the heart of a dynamic and diverse region, Asean's key driver now is economics – it is the engine that drives rising incomes and prosperity. As an expanding middle class gets wealthier, international companies tap domestic markets, local businesses push ahead with international expansion and technology impacts every facet of daily life, Bloomberg Live convenes the 4th Bloomberg Asean Business Summit in Bangkok on July 12th.
Join us for a day of invigorating solution oriented discussions as we bring together market moving international and regional CEO's, government leaders, policy makers, entrepreneurs and thinkers. Backed by Bloomberg's unmatched journalism, data and analysis, the summit will discuss pivotal opportunities and the main challenges facing Asean which will allow the region's leaders to make smart choices and informed decisions so Asean, a huge market of over 630 million people, can control its own economic destiny.
H.E. Dr. Uttama Savanayana
Kingdom of Thailand
Minister of Industry
Veerathai Santiprabhob
Bank of Thailand
Governor
Sutapa Amornvivat
SCB Abacus
CEO
Gaggan Anand
Gaggan
Owner & Executive Chef
Claus Andresen
SAP
President, Southeast Asia
John Brown
Agoda
CEO
Dane Chamorro
Control Risks
Senior Partner, Asia Pacific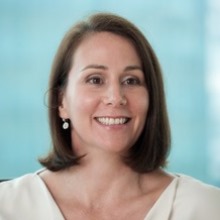 Linda Doku
Novastra Group
Managing Director
John Driscoll
JTD Energy Services Pte
Chief Strategist
Colin Graham
Eastspring Investments
Chief Investment Officer, Multi Asset Solutions
Amol Gupte
ASEAN Head & Citi Country Officer, Singapore
Locknie Hsu
Singapore Management University (SMU)
Professor of Law
Kattiya Indaravijaya
Kasikornbank
President
Chiruit Isarangkun Na Ayuthaya
Thailand Convention & Exhibition Bureau (TCEB)
President
Jareeporn Jarukornsakul
WHA Corporation PCL
Chairman and Group CEO
Shinta Widjaja Kamdani
Sintesa Group
CEO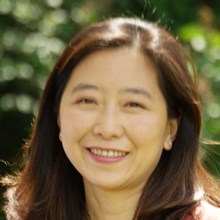 Dong Ke
The Nature Conservancy (TNC)
Senior Project Advisor, The Responsible Asia Forestry and Trade Program (RAFT)
Hervé Lemahieu
Lowy Institute
Director, Asian Power and Diplomacy Program
Naveen Menon
Cisco Asean
President
Thu Nguyen
VCG Partners Vietnam Fund
Managing Director, Forum One
Jim O'Gara
UPS
President, South Asia District
Dr. Pakorn Peetathawatchai
The Stock Exchange of Thailand
President
Yol Phokasub
Central Group
President
Santitarn Sathirathai
Sea Group
Group Chief Economist
Kanit Sangsubhan
Eastern Economic Corridor Office of Thailand
Secretary General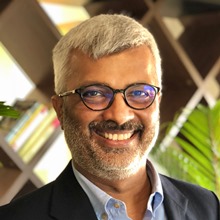 Suresh Shankar
Crayon Data
Founder
Chartsiri Sophonpanich
Bangkok Bank
President
Sharon Toh
SWIFT
Head of Asean Region
Lavanya Wadgaonkar
Nissan
Vice President, Communications, Asia & Oceania
John Wood
Room to Read
Founder
Marcia Yu
International Finance Corporation (IFC)
Senior Investment Officer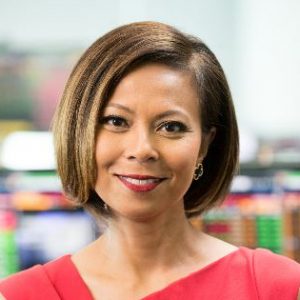 Haslinda Amin
Bloomberg Television
Chief International Correspondent for Southeast Asia
Otis Bilodeau
Bloomberg
Senior Executive Editor, Asia Pacific
Melissa Cheok
Bloomberg
Reporter, Social Velocity
Serene Cheong
Bloomberg
Oil Trading Asia Reporter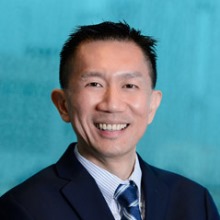 Linus Chua
Bloomberg
Managing Editor, Southeast Asia
Diksha Gera
Bloomberg Intelligence
Senior Analyst, Asia Financials
Tamara Henderson
Bloomberg Economics
Asean Economist
Sunil Jagtiani
Bloomberg
Bangkok Bureau Chief
Michelle Jamrisko
Bloomberg
Southeast Asia Economy Reporter
Mallika Kapur
Bloomberg Live
Senior Editor, Asia Pacific
Madeleine Lim
Bloomberg News
Executive Editor for global markets
Sarah McDonald
Bloomberg
Managing Editor, Asia Markets
Andy Mukherjee
Bloomberg Opinion
Columnist
Jodi Schneider
Bloomberg
Senior International Editor

Bangkok Bank is one of Southeast Asia's leading regional banks, Thailand's market leader in corporate and business banking, and has the country's largest retail customer base. Its nationwide network includes more than 1,200 branches, including self-service outlets, over 9,000 ATMs and 1,200 cash deposit machines, and extensive mobile and internet banking services.
Internationally, Bangkok Bank has the largest overseas branch network of any Thai bank with 32 overseas locations in 15 economies, including branches in nine of the countries which make up the ASEAN Economic Community (AEC). While its international network is focused on Southeast Asia and China, its global presence includes branches in New York, London and Tokyo.  It is the first Thai bank with a local license in China, held by Bangkok Bank (China), and it also has a wholly-owned subsidiary, Bangkok Bank Berhad, in Malaysia.
The Bank's market leadership is due to its philosophy of developing long-term supportive partnerships with its customers. The complementary synergies between its international, corporate, investment, business, and personal-banking services means the Bank offers an impressive breadth and depth of services to both local and international clients.
Thailand Convention and Exhibition Bureau (also known as TCEB) is a public organization tasked with promoting and developing business events in Thailand.  TCEB has worked toward establishing Thailand as Asia's premier business events destination, by providing flexible, service-oriented support to meetings, incentives, conventions and exhibitions business.
TCEB is solution partner in all aspects for event owner, conference and exhibition organizers who plan to hold business event in Thailand – what happens inside the venue is just the beginning. We're dedicated not only to facilitating world-class business events, but to making business travelers experience of the Kingdom's remarkable array of destinations, activities and attractions.
Towards this end, key strategic role of TCEB are:
YOUR KEY GOVERNMENT PARTNER; Supporting bids to stage global and regional business events in Thailand
YOUR STRATEGIC BUSINESS PARTNER; Delivering creative ideas and providing strategic solutions as well as supporting schemes designed for meetings, incentives, conventions, and exhibitions.
CALLABORATION WITH PUBLIC AND PRIVATE SECTORS; Elevating your organization through successful business events in Thailand
TCEB supports more than 200 business events and wins bids around 20 events each year.  For more information, please visit www.businesseventsthailand.com
The American Chamber of Commerce in Thailand (AMCHAM) is the leading international business association in Thailand.
Our mission is to create value for our members through advocacy, business intelligence, and networks. We are dedicated to promoting an open and robust business climate between Thailand and the U.S., contributing to Thailand's stature as an international business hub.
AMCHAM helps our members to:
Access crucial thought leadership and understand the local, regional, and global operating environment.
Engage in advocacy through AMCHAM's collaborative relationship with the U.S. and Thai governments.
Network with a select group of current and future business leaders at more than 200 events a year.
Develop best practices and attract top talent while exchanging ideas with peers from leading businesses.
Gain industry-specific insights through high-level working groups and our 21 committees.
Increase brand visibility in Thailand through our different communication channels
The Canada-ASEAN Business Council (CABC), established in 2012, facilitates increased trade and investment in the Canada-ASEAN economic corridor and provides its members with concrete commercial opportunities to grow their companies. It advocates regularly on behalf of its members, and is known as the voice of the Canadian private sector in ASEAN.
The CABC's flagship event is the Canada-ASEAN Business Forum (held every 18 months), which brings together over 300 of the top decision-makers from ASEAN and Canada. CABC also hosts sector-specific events on a regular basis, always in response to the specific business needs of its members.
Since its founding, CABC has produced numerous key initiatives to enhance outcomes for Canadian businesses in the region, including a first-of-its-kind report detailing the specific economic benefits Canada and ASEAN could expect from a free-trade agreement between the regions.
CABC membership includes leading enterprises conducting business or considering doing business between Canada and the ASEAN region. The Council is based in Singapore, and has a representative office in Calgary, Canada.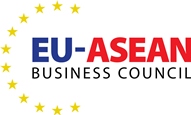 The EU-ASEAN Business Council (EU-ABC) is the primary voice for European Business within the ASEAN region. The EU-ABC is recognised by the European Commission and regularly interacts with the ASEAN Secretariat, and other related organisations. Formally constituted in 2014, the Council was recently accredited as an entity associated with ASEAN under Annex 2 of the ASEAN Charter.
The overarching objective of the EU-ABC is to promote changes in policies and regulations so that European businesses can more easily invest and grow in ASEAN, benefiting not only their own shareholders but local economies as well. The Council's membership consists of large European MNCs and the nine European Chambers of Commerce around SEA, representing a diverse range of European industries, cutting across almost every commercial sphere. all our Members have a vested interest in enhancing trade, commerce and investment between Europe and ASEAN.
The EU-ABC has established a series of Advocacy Groups covering individual commercial sectors (e.g. Automotive; Insurance; Financial Services; ICT; Healthcare) and cross-industry issues (e.g. Customs Procedures & Trade Facilitation; IPR/Illicit Trade). The EU-ABC has also organised several successful ASEAN-EU Business Summits and runs an annual EU-ASEAN Business Sentiment Survey. Find out more about the EU-ABC's activities here: http://eu-asean.eu
Participation is by invitation only.
To request an invitation or inquire for more details, please email us at bliveasia@bloomberg.net.