Bangkok, Thailand | July 12, 2018
ASEAN Business Summit
ASEAN faces a pivotal year ahead: As an economic bloc, it has a unique opportunity to build on economic gains and capitalize on manifold investment opportunities.
ASEAN faces a pivotal year ahead: As an economic bloc, it has a unique opportunity to build on economic gains and capitalize on manifold investment opportunities. Growth rates are sometimes double that of developed economies, the middle class is expanding and getting wealthier, and officials are trying to accelerate major infrastructure projects, some of which will knit the region closer together. As an organization, ASEAN must bolster its relevance by accelerating reforms to become more fleet-of-foot in the way it responds to the needs of its people.
At the same time, the region must deftly handle two major challenges: the America First trade policy of President Donald Trump, and the window that it is creating for China to become ever more assertive and integrated in the ASEAN economy.
For a deeper insight into these changing dynamics and whether ASEAN businesses can continue to power some of the fastest growth rates in the world into 2019, join Bloomberg in Bangkok on July 12 for the 4th Bloomberg ASEAN Business Summit. Hear from market-moving international and regional CEOs, backed by Bloomberg's unmatched journalism, data and analysis, as we highlight the key trends ASEAN's top executive and officials must grapple with in the year ahead.
H.E. Veerathai Santiprabhob
Bank of Thailand
Governor
H.E. Dr. Uttama Savanayana
Kingdom of Thailand
Minister of Industry
Amol Gupte
Citigroup
Head of ASEAN & CEO Singapore
Anita George
CDPQ
Global Head of Emerging Markets
Augusto King
MUFG
Head of Capital Markets Group, Asia
Chartsiri Sophonpanich
Bangkok Bank
President
Claus Andresen
SAP
President, Southeast Asia
Don Kanak
Eastspring Investments
Chairman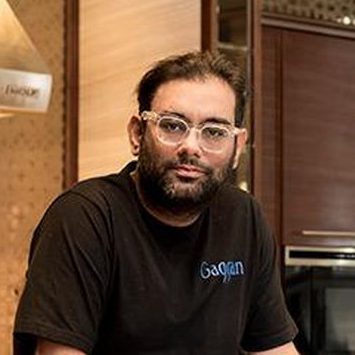 Gaggan Anand
Gaggan
Owner & Executive Chef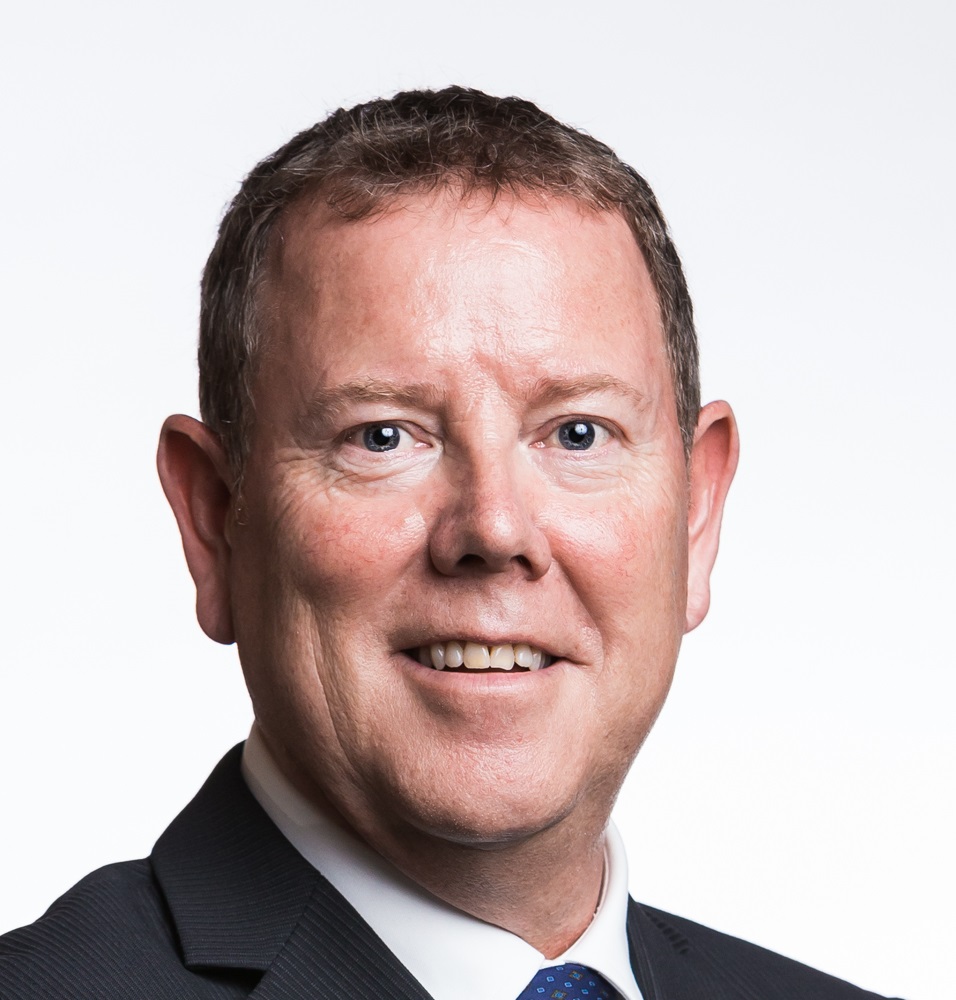 Jim O'Gara
UPS
President, South Asia District
Kanit Sangsubhan
Eastern Economic Corridor Office of Thailand
Secretary-General
Kattiya Indaravijaya
Kasikornbank
President
Madhur Deora
PayTM
SVP & CFO
Naveen Menon
Cisco Asean
President
Pahala Mansury
Garuda
CEO
Dr. Pakorn Peetathawatchai
The Stock Exchange of Thailand
incoming President
Richard Fenning
Control Risks
CEO
Sharon Toh
SWIFT
Head of Asean Region
Shinta Widjaja Kamdani
Sintesa Group
CEO
Sutapa Amornvivat
SCB Abacus
Chief Executive
Thanatorn Juangroongruangkit
Founder, The Future Forward Party
EVP, Thai Summit Group
Yol Phokasub
Central Group
President

Bangkok Bank is one of Southeast Asia's leading regional banks, Thailand's market leader in corporate and business banking, and has the country's largest retail customer base. Its nationwide network includes more than 1,200 branches, including self-service outlets, over 9,000 ATMs and 1,200 cash deposit machines, and extensive mobile and internet banking services.
Internationally, Bangkok Bank has the largest overseas branch network of any Thai bank with 32 overseas locations in 15 economies, including branches in nine of the countries which make up the ASEAN Economic Community (AEC). While its international network is focused on Southeast Asia and China, its global presence includes branches in New York, London and Tokyo.  It is the first Thai bank with a local license in China, held by Bangkok Bank (China), and it also has a wholly-owned subsidiary, Bangkok Bank Berhad, in Malaysia.
The Bank's market leadership is due to its philosophy of developing long-term supportive partnerships with its customers. The complementary synergies between its international, corporate, investment, business, and personal-banking services means the Bank offers an impressive breadth and depth of services to both local and international clients.
Thailand Convention and Exhibition Bureau (also known as TCEB) is a public organization tasked with promoting and developing business events in Thailand.  TCEB has worked toward establishing Thailand as Asia's premier business events destination, by providing flexible, service-oriented support to meetings, incentives, conventions and exhibitions business.
TCEB is solution partner in all aspects for event owner, conference and exhibition organizers who plan to hold business event in Thailand – what happens inside the venue is just the beginning. We're dedicated not only to facilitating world-class business events, but to making business travelers experience of the Kingdom's remarkable array of destinations, activities and attractions.
Towards this end, key strategic role of TCEB are:
YOUR KEY GOVERNMENT PARTNER; Supporting bids to stage global and regional business events in Thailand
YOUR STRATEGIC BUSINESS PARTNER; Delivering creative ideas and providing strategic solutions as well as supporting schemes designed for meetings, incentives, conventions, and exhibitions.
CALLABORATION WITH PUBLIC AND PRIVATE SECTORS; Elevating your organization through successful business events in Thailand
TCEB supports more than 200 business events and wins bids around 20 events each year.  For more information, please visit www.businesseventsthailand.com
The American Chamber of Commerce in Thailand (AMCHAM) is the leading international business association in Thailand.
Our mission is to create value for our members through advocacy, business intelligence, and networks. We are dedicated to promoting an open and robust business climate between Thailand and the U.S., contributing to Thailand's stature as an international business hub.
AMCHAM helps our members to:
Access crucial thought leadership and understand the local, regional, and global operating environment.
Engage in advocacy through AMCHAM's collaborative relationship with the U.S. and Thai governments.
Network with a select group of current and future business leaders at more than 200 events a year.
Develop best practices and attract top talent while exchanging ideas with peers from leading businesses.
Gain industry-specific insights through high-level working groups and our 21 committees.
Increase brand visibility in Thailand through our different communication channels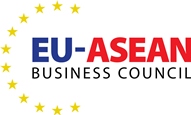 The EU-ASEAN Business Council (EU-ABC) is the primary voice for European Business within the ASEAN region. The EU-ABC is recognised by the European Commission and regularly interacts with the ASEAN Secretariat, and other related organisations. Formally constituted in 2014, the Council was recently accredited as an entity associated with ASEAN under Annex 2 of the ASEAN Charter.
The overarching objective of the EU-ABC is to promote changes in policies and regulations so that European businesses can more easily invest and grow in ASEAN, benefiting not only their own shareholders but local economies as well. The Council's membership consists of large European MNCs and the nine European Chambers of Commerce around SEA, representing a diverse range of European industries, cutting across almost every commercial sphere. all our Members have a vested interest in enhancing trade, commerce and investment between Europe and ASEAN.
The EU-ABC has established a series of Advocacy Groups covering individual commercial sectors (e.g. Automotive; Insurance; Financial Services; ICT; Healthcare) and cross-industry issues (e.g. Customs Procedures & Trade Facilitation; IPR/Illicit Trade). The EU-ABC has also organised several successful ASEAN-EU Business Summits and runs an annual EU-ASEAN Business Sentiment Survey. Find out more about the EU-ABC's activities here: http://eu-asean.eu
Participation is by invitation only.
To request an invitation or inquire for more details, please email us at bliveasia@bloomberg.net.