June 21, 2019 | Bangkok, Thailand 
Asean Business Summit
At 52 years old, Asean is officially middle aged. Far from nearing retirement, the next few years will require the region to fully utilize years of experience to avoid a mid-life crisis. With trade wars upending global supply chains, over 65% of the population going to the polls, and China continuing its regional assertiveness, the next year could be one of Asean's most disruptive.
To navigate the challenges, Asean has some options: It can increase global connectivity, improve environmental sustainability, harmonize gender equality initiatives and utilize technology to leap up global value chains.
The 5th Bloomberg Asean Business Summit will gather global business and regional policy leaders to identify how to grab these opportunities. Developed as a part of Thailand's Asean chairmanship in 2019, the summit will be a key platform for accelerating regional growth.
June 21 - Friday
8:00 am
Registration Opens & Welcome Refreshments
9:00 am
Sessions
The Future of Thailand and Asean
Your Superpower, Your Choice
Election Time in the Indo-Pacific
Moving Up The Chain
Building Connections
The Digital Economy
One App to Rule Them All
A More Equal Future
Dollar Dominance and Emerging Equities
Sun, Sea, Sand and Sustainability
Blue Skies and Clear Water
Spotlight Interview
H.E. Dr. Uttama Savanayana
Kingdom of Thailand
Minister of Industry
H.E. Veerathai Santiprabhob
Bank of Thailand
Governor
Sutapa Amornvivat
SCB Abacus
CEO
Gaggan Anand
Gaggan
Owner & Executive Chef
Claus Andresen
SAP
President, Southeast Asia
John Brown
Agoda
CEO
Dane Chamorro
Control Risks
Senior Partner, Asia Pacific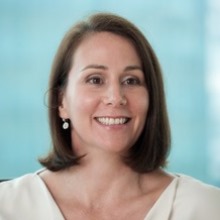 Linda Doku
Novastra Group
Managing Director
John Driscoll
JTD Energy Services Pte
Chief Strategist
Colin Graham
Eastspring Investments
Chief Investment Officer, Multi Asset Solutions
Amol Gupte
ASEAN Head & Citi Country Officer, Singapore
Locknie Hsu
Singapore Management University (SMU)
Professor of Law
Kattiya Indaravijaya
Kasikornbank
President
Chiruit Isarangkun Na Ayuthaya
Thailand Convention & Exhibition Bureau (TCEB)
President
Jareeporn Jarukornsakul
WHA Corporation PCL
Chairman and Group CEO
Shinta Widjaja Kamdani
Sintesa Group
CEO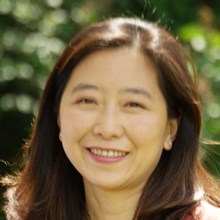 Dong Ke
The Nature Conservancy (TNC)
Senior Project Advisor, The Responsible Asia Forestry and Trade Program (RAFT)
Hervé Lemahieu
Lowy Institute
Director, Asian Power and Diplomacy Program
Naveen Menon
Cisco Asean
President
Thu Nguyen
VCG Partners Vietnam Fund
Managing Director, Forum One
Jim O'Gara
UPS
President, South Asia District
Dr. Pakorn Peetathawatchai
The Stock Exchange of Thailand
President
Yol Phokasub
Central Group
President
Santitarn Sathirathai
Sea Group
Group Chief Economist
Kanit Sangsubhan
Eastern Economic Corridor Office of Thailand
Secretary General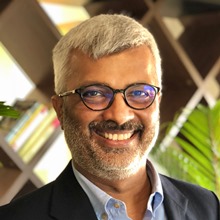 Suresh Shankar
Crayon Data
Founder
Chartsiri Sophonpanich
Bangkok Bank
President
Sharon Toh
SWIFT
Head of Asean Region
Lavanya Wadgaonkar
Nissan
Vice President, Communications, Asia & Oceania
John Wood
Room to Read
Founder
Marcia Yu
International Finance Corporation (IFC)
Senior Investment Officer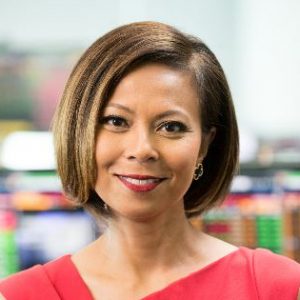 Haslinda Amin
Bloomberg Television
Chief International Correspondent for Southeast Asia
Otis Bilodeau
Bloomberg
Senior Executive Editor, Asia Pacific
Melissa Cheok
Bloomberg
Reporter, Social Velocity
Serene Cheong
Bloomberg
Oil Trading Asia Reporter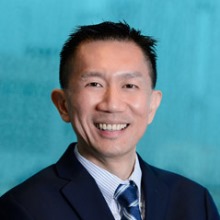 Linus Chua
Bloomberg
Managing Editor, Southeast Asia
Diksha Gera
Bloomberg Intelligence
Senior Analyst, Asia Financials
Tamara Henderson
Bloomberg Economics
Asean Economist
Sunil Jagtiani
Bloomberg
Bangkok Bureau Chief
Michelle Jamrisko
Bloomberg
Southeast Asia economy reporter
Mallika Kapur
Bloomberg Live
Senior Editor, Asia Pacific
Madeleine Lim
Bloomberg News
Executive Editor for global markets
Sarah McDonald
Bloomberg
Managing Editor, Asia Markets
Andy Mukherjee
Bloomberg Opinion
Columnist
Jodi Schneider
Bloomberg
Senior International Editor
Participation is by invitation only.
To request an invitation or inquire for more details, please email us at bliveasia@bloomberg.net.