June 21, 2019 | Bangkok, Thailand 
Asean Business Summit
At 52 years old, Asean is officially middle aged. Far from nearing retirement, the next few years will require the region to fully utilize years of experience to avoid a mid-life crisis. With trade wars upending global supply chains, over 65% of the population going to the polls, and China continuing its regional assertiveness, the next year could be one of Asean's most disruptive.
To navigate the challenges, Asean has some options: It can increase global connectivity, improve environmental sustainability, harmonize gender equality initiatives and utilize technology to leap up global value chains.
The 5th Bloomberg Asean Business Summit will gather global business and regional policy leaders to identify how to grab these opportunities. Developed as a part of Thailand's Asean chairmanship in 2019, the summit will be a key platform for accelerating regional growth.
June 21 - Friday
8:00 am
Registration Opens & Welcome Refreshments
8:55 am
Welcoming Remarks
Speaker
Haslinda Amin

Chief International Correspondent for Southeast Asia, Bloomberg Television
9:00 am
The Future of Thailand and Asean
9:30 am
Trading Places
For Asean, the US-China trade war hasn't spelled all doom and gloom. As a result of US tariffs, some international businesses have shifted their factories out of China and into the region. But the underlying tensions caused by the trade war linger. Will it eventually force Southeast Asian nations to choose between the U.S. and China? Add to that, the uncertainty caused by Brexit in Europe. We look at how shifting politics will affect the future of global trade with Asean.
Speakers
In conversation with
10:00 am
Moving Up The Chain
Leaping up supply chains and industry 4.0 are Asean's 2019 buzz words. We find out how these phrases are working on the ground and look at what national economic transformation efforts are doing to the region's place in the global economy.
Speakers
In conversation with
10:20 am
Interview Spotlight
We sit down with a high profile executive.
11:15 am
A More Equal Future
The Philippines leads Asia Pacific in workplace gender equality, while other Asean societies still have a long way to go. We profile individuals aiming to be the catalysts of change.
Speakers
In conversation with
11:40 am
Inclusive Prosperity
UnionBank Chairman Dr. Ortiz believes in a higher purpose – well beyond just profit. With 98% of Filipinos not owning credit, we find out how Dr. Ortiz is overcoming the hurdles to push for inclusive prosperity.
Speaker
In conversation with
12:00 pm
One App to Rule Them All
We talk e-commerce and look at how the multiple service mega-app trend will work with Asean's street wise and mobile savvy consumers.
Speaker
Vaishali Rastogi

Senior Partner and Managing Director, Head of BCG, Southeast Asia, Boston Consulting Group
In conversation with
12:25 pm
The Digital Economy
From next generation banking to digital assets and fintech, we profile the individuals pushing for the new breakthroughs in Asean's digital economy.
Speakers
In conversation with
Diksha Gera

Senior Analyst, Asia Financials, Bloomberg Intelligence
1:40 pm
Building Connections
Massive infrastructure projects will be Asean's norm for decades to come. Has the new global sentiment towards the BRI shifted the wider investment landscape?
Speakers
Jin Liqun

President, Asian Infrastructure Investment Bank

Kanit Sangsubhan

Secretary General, Eastern Economic Corridor Office of Thailand
In conversation with
Haslinda Amin

Chief International Correspondent for Southeast Asia, Bloomberg Television
2:05 pm
Ventures and Equities
A venture capitalist and an equities investor uncover the best investments for the year ahead.
2:30 pm
Sun, Sea, Sand and Sustainability
Tourism has been an Asean cash cow for decades. But with high-profile beaches shut in 2018, are rising tourist numbers an inevitability?
Speakers
In conversation with
2:55 pm
Retail Therapy
E-commerce accounts for a tiny sliver of the retail market in Southeast Asia, while bricks and mortar stores thrive. For how long, though? What role will disruptive tech play in Asean's retail industry? Given this sector is the largest source of employment in the region, what will it mean for jobs?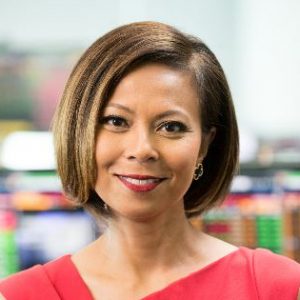 Haslinda Amin
Bloomberg Television
Chief International Correspondent for Southeast Asia
Cindy Sirinya Bishop
Actress, Host of Asia's Next Top Model and Founder of
#DontTellMeHowToDress
Natalie Black
United Kingdom
Her Majesty's Trade Commissioner for Asia Pacific
Jean-Philippe Charrier
Shiseido Asia Pacific
President & CEO
Prim Chuwiruch
Bloomberg
Breaking News Reporter
Nicholas Matthew Clayton
Capella Hotel Group
CEO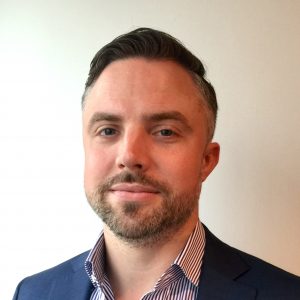 Mark Dawson
Bloomberg Live
Editor, Asia Pacific
Eric Gnock Fah
Klook
COO & Co-Founder
Diksha Gera
Bloomberg Intelligence
Senior Analyst, Asia Financials
Nisid Hajari
Bloomberg View
Columnist
Peter M. Haymond
U.S. Embassy Bangkok
Chargé d' Affaires
Michelle Jamrisko
Bloomberg
Southeast Asia Economy Reporter
Jin Liqun
Asian Infrastructure Investment Bank
President
Mallika Kapur
Bloomberg Live
Senior Editor, Asia Pacific
Thuy Le
Vice Chairwoman of Vingroup
Chairwoman of VinFast
Lyn Lee
Shell
Chief Diversity & Inclusion Officer
Yoolim Lee
Bloomberg
Reporter, Asia Technology
Naveen Menon
Cisco Asean
President
Dr. Justo A. Ortiz
UnionBank of the Philippines
Chairman
Dr. Pakorn Peetathawatchai
The Stock Exchange of Thailand
President
Stephanie Phang
Bloomberg
Managing Editor, Southeast Asia
Ruangroj (Krating) Poonpol
KASIKORN Business-Technology Group
Chairman
Hannah Qiu
Ping An OneConnect
Co-General Manager
Vaishali Rastogi
Boston Consulting Group
Senior Partner and Managing Director, Head of BCG, Southeast Asia
Kanit Sangsubhan
Eastern Economic Corridor Office of Thailand
Secretary General
Angie Stephen
Royal Caribbean Cruises Ltd.
Managing Director, Asia Pacific
Founding Sponsor

Bangkok Bank is one of the leading commercial banks in Thailand and Southeast Asia. We are Thailand's market leader in business banking with industry specialists serving corporations and multinationals. We have approximately 17 million domestic deposit accounts and are one of the largest deposit bases in Thailand.
Our extensive network consists of more than 1,100 domestic branches, including more than 9,300 ATMs and 1,200 cash deposit machines. To serve business customers, we have 117 business centers and 126 business desks. We also offer products and services through our digital channels; mobile and internet banking (Bualuang mBanking, Bualuang iBanking).
Internationally, we have the largest overseas network of any Thai bank with 32 overseas locations in 15 economies, including branches in nine out of 10 countries which make up the ASEAN Economic Community (AEC). While our international network is focused on Southeast Asia and China, its global presence includes branches in New York, London and Tokyo.
Our market leadership is due to our philosophy of developing long-term supportive partnerships with customers. The complementary synergies between international, corporate, investment, business, and personal-banking services mean the Bank offers an impressive breadth and depth of services to both local and international clients.
Participation is by invitation only.
To request an invitation or inquire for more details, please email us at bliveasia@bloomberg.net.