New York City | May 8, 2018
Bloomberg Equality Summit
Equality is the single most important ethical issue businesses today need to face head-on. Creating and maintaining a diverse and inclusive workforce – to serve an increasingly diverse consumer base – is also vital to the success of virtually every business operating today.
Complementing Bloomberg LP's investment in creating the Gender Equality Index (GEI) – a tool that tracks key elements of gender and equality balance, allowing companies to drive accountability around diversity initiatives – we present the Bloomberg Equality Summit, a cross-platform editorial initiative that will bring together business, academic and political leaders as well as nonprofits and activists to discuss the future of equality, how we get there and what is at stake for the economy and society at-large.
Anchored in a full-day conference, Bloomberg Equality will foster forward-looking conversations and spotlight influential business leaders who are paving the way.
Rohini Anand, Ph.D.
Sodexo
SVP Corporate Responsibility and Global Chief Diversity Officer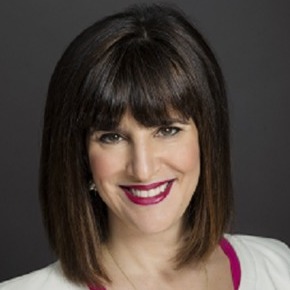 Kim Azzarelli
Seneca Women
Co-Founder
Erika Irish Brown
Bloomberg L.P.
Global Head of Diversity & Inclusion
Emily Chang
Bloomberg Television
Anchor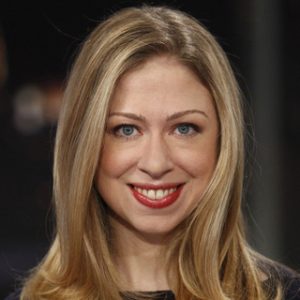 Chelsea Clinton
Clinton Foundation
Vice Chairman
Joanna Coles
Hearst Magazines
Chief Content Officer
David Costanza, Ph.D.
George Washington University
Associate Professor of Organizational Sciences and Psychology
Katie Couric
Award-winning Journalist and best-selling Author
Mark Crumpton
Bloomberg Television
Anchor
Anil Dash
Glitch
CEO
Asia Kate Dillon
Billions
Actor
James E. Ellis
Bloomberg Businessweek
Assistant Managing Editor
Jason Flom
Lava Records, Innocence Project
CEO and Founder
Scarlet Fu
Bloomberg Television
Anchor
Diane von Furstenberg
Diane von Furstenberg Studio
Chairman and Founder
Alicia Garza
Black Futures Lab
Principal
Peter T. Grauer
Bloomberg L.P.
Chairman
Rebecca Greenfield
Bloomberg
Reporter
Arlan Hamilton
Backstage Capital
Founder & Managing Partner
Chelsea Handler
New York Times best-selling Author, Comedian and Activist
Jordyn Holman
Bloomberg News
Reporter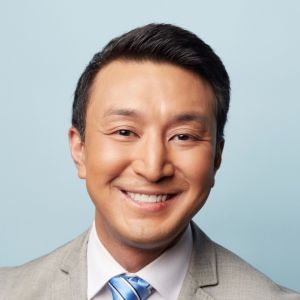 Ramy Inocencio
Bloomberg Television
Anchor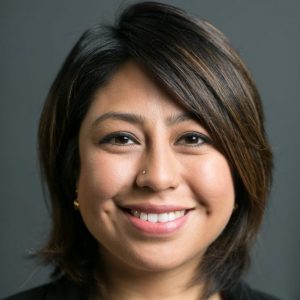 Cristina Jiménez
United We Dream
Executive Director and Co-Founder
Christina Johnson
Butter & Scotch
Employee, Fortune Society Participant
Ashley Judd
Actress, Author and Humanitarian
Andrea Jung
Grameen America
President and Chief Executive Officer
Allison Kave
Butter & Scotch
Co-Owner
Mara Keisling
National Center for Transgender Equality
Founder and Executive Director
Maria Elena Lagomasino
WE Family Offices
CEO and Managing Partner
Natasha Lamb
Arjuna Capital
Managing Partner, Director of Equity Research & Shareholder Engagement
Christina Lewis
All Star Code
Founder & CEO
Rodney O. Martin, Jr.
Voya Financial
Chairman and Chief Executive Officer
John Micklethwait
Bloomberg
Editor-in-Chief
Kathryn Minshew
The Muse
CEO & Founder
Bob Moritz
PwC
Global Chairman
Eileen K. Murray
Bridgewater Associates, LP
Co-CEO
Jim Murren
MGM Resorts International
Chairman & CEO
Elizabeth Nyamayaro
UN Women
Senior Advisor to Under Secretary-General, Executive Director and Global Head of the HeForShe Initiative
Lola Ogunnaike
People TV
Anchor
JoAnne Page
The Fortune Society
President & CEO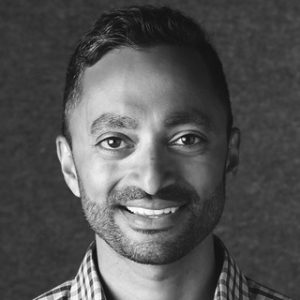 Chamath Palihapitiya
Social Capital
Founder and CEO
Trevor Phillips
Center for Talent Innovation
Writer, Broadcaster and Chair
Marc Pritchard
P&G
Chief Brand Officer
Danica Roem
Virginia House of Delegates
Delegate, 13th District
Susan Salka
AMN Healthcare
CEO, President and Director
Dan Schawbel
Future Workplace
Partner and Research Director; New York Times bestselling author
Nina Shaw
TIME'S UP Founding Member
Del Shaw Moonves Tanaka Finkelstein & Lezcano Founding Partner
Jackie Simmons
Bloomberg
Senior Executive Editor, Americas
Justin B. Smith
Bloomberg Media Group
CEO
Stacy L. Smith, Ph.D.
USC Annenberg Inclusion Initiative
Founder and Director
Doniel Sutton
PayPal
Senior Vice President, Global Head of People
Julie Sweet
Accenture
CEO North America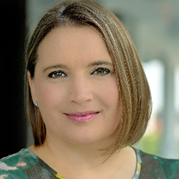 Margaret Talev
Bloomberg
Senior White House Correspondent
Carolyn Tastad
P&G
Group President, North America
Karyn Twaronite
EY
Global Diversity & Inclusiveness Officer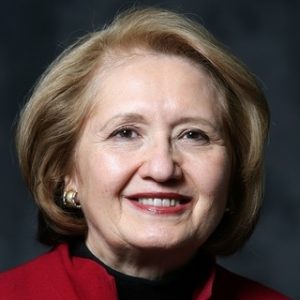 Ambassador Melanne Verveer
Seneca Women
Co-Founder
Joel Weber
Bloomberg Businessweek
Editor
Barbara H. Whye
Intel Corporation
Chief Diversity & Inclusion Officer, Human Resources Vice President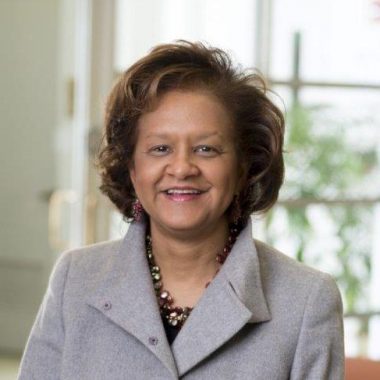 Deborah C. Wright
Carver Bancorp
Former Chairman
Laura Zelenko
Bloomberg
Senior Executive Editor, Diversity, Training, Talent and News Standards
Fulfilling our potential
Diversity and Inclusion is deeply rooted in our Purpose, Values and Principles. It is who we are and who we aspire to be.
Every P&G employee is equally talented in unique ways. Beyond the visible differences, we come from diverse traditions, personal experiences and points of view. That's why, in our increasingly interconnected world, it is only appropriate that we celebrate everyone's uniqueness, every day.
Our mission of Diversity and Inclusion is: "Everyone valued. Everyone included. Everyone performing at their peak."
The practice of diversity
We're committed to creating a winning culture where colleagues and managers sincerely care for one another. Everyone's full engagement is expected to ensure we deliver on our mission in every facet of our business. Diversity & Inclusion is implicit in P&G's Purpose, Values and Principles and explicit in P&G's business strategies.
It enables P&G to be the "employer of choice" that hires, engages and retains the best talent from around the world.
It's at the core of being "in touch" so we create brands and products to improve the lives of the world's consumers now and in the future.
Through our focus on understanding each individual's skills and passions, as well as our fundamental commonalities, we enable behaviors that lead to a culture of innovation.
We know that fostering a supportive and encouraging environment can inspire every employee to bring his and her personal best. To win, we must value, respect and include the people who make P&G possible. To learn more, visit www.pg.com
At Bank of America, our focus on environmental, social and governance (ESG) factors is critical to fulfilling our purpose of helping make people's financial lives better. Our commitment to growing our business responsibly is embedded in every aspect of our company. It is demonstrated in the inclusive and supportive workplace we create for our employees, the responsible products and services we offer our customers, and the impact we make around the world in helping local economies thrive. An important part of this work is forming strong partnerships with nonprofits and advocate groups, such as community and environmental organizations, in order to bring together our collective networks and expertise to achieve greater impact. Our commitment to diversity and inclusion is a key aspect of what makes our company a great place to work. The diversity of our employees —in thought, style, sexual orientation, gender identity, race, ethnicity, culture and experience—makes us stronger, and is essential to our ability to serve our clients, fulfill our purpose and drive responsible growth. Learn more at www.bankofamerica.com/about, and connect with us on Twitter at @BofA_News.
Willis Towers Watson (NASDAQ: WLTW) is a leading global advisory, broking and solutions company that helps clients around the world turn risk into a path for growth. With roots dating to 1828, Willis Towers Watson has more than 40,000 employees serving more than 140 countries.
We design and deliver solutions that manage risk, optimize benefits, cultivate talent, and expand the power of capital to protect and strengthen institutions and individuals. Our unique perspective allows us to see the critical intersections between talent, assets and ideas — the dynamic formula that drives business performance.
Together, we unlock potential.
Learn more at willistowerswatson.com.
The Unicorn is an Equity Crowdfunding TV show airing on Bloomberg Television Fall 2018 that is helping companies raise money and get maximum exposure.  The Unicorn is the industry-leading crowd funding platform and is utilizing its vast reach to help drive traffic to companies that are looking to raise capital.
Viewers of The Unicorn TV will have a chance to invest in the companies that they have an interest in, "if you love the product, you can own part of the company". The Unicorn disrupts the challenges of raising money for businesses by providing them the stage to pitch to viewers who can invest in them.
Every Saturday on 'Bloomberg TV' companies have the opportunity to raise funds to help take their companies to the next level.  Go to www.theunicorn.tv.  No Sharks Just Unicorns.
Invesco is an independent investment management firm dedicated to delivering an investment experience that helps people get more out of life. NYSE: IVZ; www.invesco.com. Invesco is the provider of QQQ, one of the earliest and largest ETFs in the industry. QQQ trades on the Nasdaq Stock Market where innovation and technology expertise have created a world-recognized marketplace for the world's biggest and best technology companies.