May 16, 2019 | London
Bloomberg Equality Summit
London agenda coming soon. Click here to see the agenda from our 2018 summit in New York.
Equality is the single most important ethical issue businesses today need to face head-on. Creating and maintaining a diverse and inclusive workforce – to serve an increasingly diverse consumer base – is also vital to the success of virtually every business operating today.
The Future of Equality
Complementing Bloomberg LP's investment in creating the Gender Equality Index (GEI) – a tool that tracks key elements of gender and equality balance, allowing companies to drive accountability around diversity initiatives – we present the Bloomberg Equality Summit, a cross-platform editorial initiative that will bring together business, academic and political leaders as well as nonprofits and activists to discuss the future of equality, how we get there and what is at stake for the economy and society at-large.
Anchored in a full-day conference, Bloomberg Equality Summit will foster forward-looking conversations and spotlight influential business leaders who are paving the way.
May 16 - Thursday
8:00 am
Registration & Networking Breakfast
9:00 am
Morning Session
Opening Remarks
Brexit: Opportunity for Embracing New Partnerships or Reflection of an Exclusionary Mindset
The Future of Human Rights amid Asylum Denials and Wall-Building
Using Data to make a Difference: The Impact of Compulsory Ethnicity Pay Reporting
11:20 am
Late Morning Session
Opportunity Knocks: Answering the Call to Combat Socio-economic Inequality
Data Analysis: Gender Pay Gap Reporting
CEOs on the Frontlines: Bridging the Gender Pay and Opportunity Gap
1:30 pm
Afternoon Session
Equality in Banking and Financial Services
Advocating Acceptance: Speaking Up for the Transgender Community
Spotlight on Mental Health: Putting an End to Discrimination
3:10 pm
Late Afternoon Session
Supporting LGBTQ Youth
Driving Equality in the Entertainment Sector
Closing Remarks
4:45 pm
Closing Cocktail Reception
Ana Botin
Executive Chairman, Banco Santander
Rachel Lord
Senior Managing Director, Head of Europe, Middle East and Africa, BlackRock
Nicola Mendelsohn
Vice President, Facebook EMEA
Nicky Morgan
Member of Parliament for Loughborough, Chair of the Treasury Committee
Ana Botín
Banco Santander
Executive Chairman
Kiersten Barnet
Bloomberg Gender-Equality Index
Global Head
Caroline Casey
The Valuable 500, #valuable
Founder
Stephanie Flanders
Bloomberg Economics
Senior Executive Editor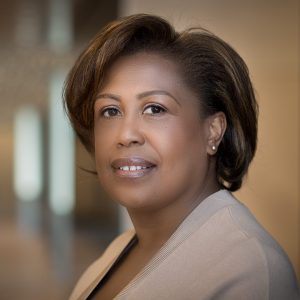 Pamela Hutchinson
Bloomberg
Global Head of Diversity and Inclusion
Sandra Kerr
Business in the Community
Race Equality Director
Neil Laybourn
This Can Happen
Founder
Rachel Lord
BlackRock
Senior Managing Director, Head of Europe, Middle East and Africa
Nicola Mendelsohn
Facebook EMEA
Vice President
John Micklethwait
Bloomberg
Editor-in-Chief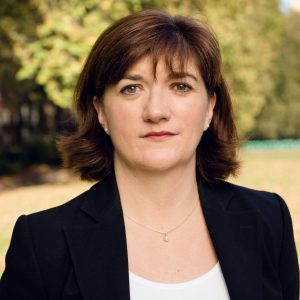 Nicky Morgan
Member of Parliament for Loughborough, Chair of the Treasury Committee
Reggie Nelson
Legal and General Investment Management
Graduate Analyst
Quintin Price
Actis
Chair