October 15, 2019 | Mumbai
Bloomberg Equality Summit
Inequality remains one of the most pressing problems of our time. Economically, socially, culturally, digitally, the chasm is wide. Many countries have skewed gender ratios, the gap between the rich and the poor remains wide, caste and class remain dangerous fault lines.
Businesses need to face this ethical issue head-on. Creating and maintaining a diverse and inclusive workforce – to serve an increasingly diverse consumer base – is vital to the success of virtually every business operating today. At this pivotal time in our history, we have an opportunity to get it right.
Anchored in a full-day conference, Bloomberg Equality will foster forward-looking conversations and spotlight influential business leaders who are paving the way for a more equal future.
On October 15, 2019, Bloomberg will bring its flagship Bloomberg Equality Summit to Asia for the first time. The inaugural event – the first of its kind in India – will be held in the financial capital, Mumbai. The conversations will move beyond the universally accepted business case for diversity to create an actionable plan for inclusion.
October 15 - Tuesday
10:30 am
The State of India
Thousands of citizens in India live an economically fragile life but economic policies are gradually lifting them out of a stubborn state of poverty. A conversation with the Chairman of the State Bank of India about financial inclusion and the power of the country's largest lender to bring about change.
Speaker
In conversation with
10:55 am
The Global View
We take a macro look at the business case for inclusion and how global companies are influencing the drive for equality in India.
Speakers
12:10 pm
Half the Sky
Mrs. Sinha shows us how she is financially empowering women through micro-entrepreneurship.
Presentation from
12:20 pm
Bridging the Digital Divide
Is technology bringing us closer together or amplifying our differences?
Speakers
CP Gurnani

Managing Director and CEO, Tech Mahindra

Ted Osius

Vice President, Public Policy and Government Relations, Google Asia Pacific
12:45 pm
Interview Spotlight: Sustainable Fashion
A one on one conversation with Anita Dongre – fashion designer, entrepreneur, philanthropist. A regular on power lists in India, Dongre has achieved a fine balance between putting Indian fashion on the map globally and empowering rural craftsmen and women in rural India. Dongre has made sustainability fashionable.
Speaker
2:00 pm
A Different Beat
Musical presentation by Dharavi Rocks – the band comprises of youth whose instruments are made out of recycled trash – followed by a chat with Vinod Shetty, Honorary Director of Acorn Foundation and a band member of Dharavi Rocks.
Speaker
2:15 pm
Gender and Justice
Acid attack survivor and author of Being Reshma, Reshma Quereshi talks to CEO of Make Love Not Scars, Tania Singh on violence against women in India and the toll it takes on families, the society and the economy.
Speakers
2:40 pm
The Bloomberg Gender Equality Index
The Bloomberg Gender-Equality Index (GEI) is the world's only comprehensive investment-quality data source on gender equality. It rewards firms for disclosure and highlights firms that have made strong, data backed commitments to gender equality.
We sit down with the CEO of the only Indian company on the list of 104 companies in 24 countries that is featured in Bloomberg's Inaugural 2018 GEI.
Speaker
In conversation with
Laura Zelenko

Senior Executive Editor, Diversity, Training, Talent and News Standards, Bloomberg
3:10 pm
The Missing Millions
As India's economy grows, the number of women in its workforce is falling. Why a workforce with fewer women is a missed opportunity for economic growth not just in India, but around the world.
Speakers
3:55 pm
New Voices
Bloomberg's Laura Zelenko launches the New Voices Initiative in India.
Address from
Laura Zelenko

Senior Executive Editor, Diversity, Training, Talent and News Standards, Bloomberg
4:00 pm
A New Era
The 2018 Supreme Court Ruling on Section 377 which decriminalized homosexuality should lead to greater inclusion of transgender people and members of the LGBT community in the corporate world. We look at LGBTQ inclusion around the world in a panel discussion.
Speakers
4:25 pm
Equal Opportunities
A discussion on disability and inclusion.
Speakers
4:50 pm
Democracy: The Great Equalizer?
Despite rampant inequality, India remains a robust democracy. In an election year where xx % of the population turned out to vote, we look at how democracy starts at the grassroots level. Plus –female representation in parliament.
Speaker
In conversation with
Speakers
Vishal Agrawal
BlackRock's Active Equity Group
Vice President, Global Emerging Markets Equities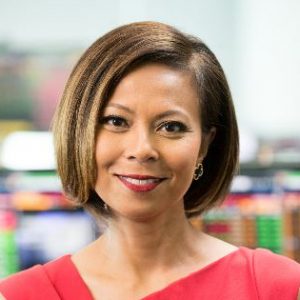 Haslinda Amin
Bloomberg Television
Chief International Correspondent for Southeast Asia
Peter Betzel
IKEA India
CEO
Caroline Casey
The Valuable 500, #valuable
Founder
Simon Cooper
Standard Chartered
Chief Executive, Corporate, Commercial and Institutional Banking
Anita Dongre
House of Anita Dongre
Founder
Stephanie Flanders
Bloomberg Economics
Senior Executive Editor
Arijit Ghosh
Bloomberg
South Asia Managing Editor
Reto Gregori
Bloomberg
Deputy Editor-in-Chief
CP Gurnani
Tech Mahindra
Managing Director and CEO
Nisid Hajari
Bloomberg View
Columnist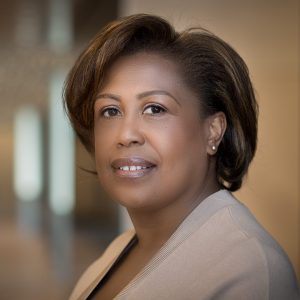 Pamela Hutchinson
Bloomberg
Global Head of Diversity and Inclusion
Namrita Jhangiani
Egon Zehnder
Partner
Mallika Kapur
Bloomberg Live
Senior Editor, Asia Pacific
Rajnish Kumar
State Bank of India
Chairman
Dhruv Lakra
Mirakle Couriers
Founder
Marie Lalleman
Nielsen
Executive Vice President and Managing Director, Global Clients Solutions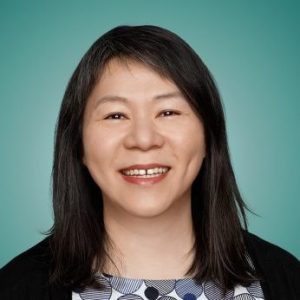 Bo Young Lee
Uber
Chief Diversity & Inclusion Officer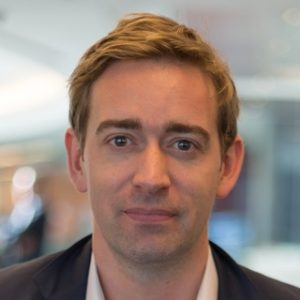 David Merritt
Bloomberg
Senior Executive Editor, EMEA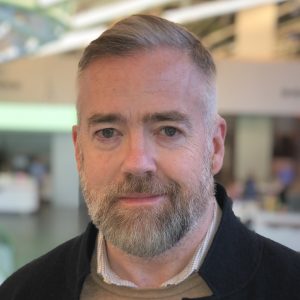 Mark Miller
Bloomberg Live
Global Editor
Andy Mukherjee
Bloomberg Opinion
Columnist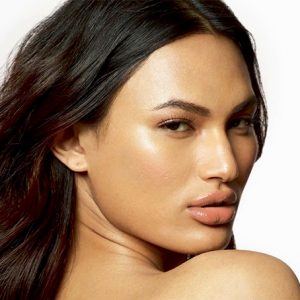 Sandra Nandeibam
Transgender Activist
Fashion Model
Ted Osius
Google Asia Pacific
Vice President, Public Policy and Government Relations
G V Prasad
Dr. Reddy's
Co-Chairman & CEO
Reshma Qureshi
Being Reshma
Author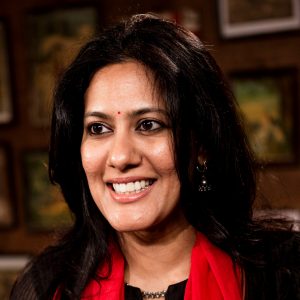 Dr. Chhavi Rajawat
Village Soda, Rajasthan, India
Sarpanch
Jodi Schneider
Bloomberg
Senior International Editor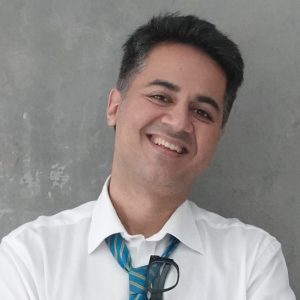 Parmesh Shahani
Godrej India Culture Lab
Founder
Vinod Shetty
Acorn Foundation (India)
Honorary Director
Tania Singh
Make Love Not Scars
CEO
Chetna Gala Sinha
Mann Deshi Bank and Mann Deshi Foundation
Founder-Chairperson
Harsha Subramaniam
Bloomberg Media
Executive Producer, Mumbai
Laura Zelenko
Bloomberg
Senior Executive Editor, Diversity, Training, Talent and News Standards
P&G serves consumers around the world with one of the strongest portfolios of trusted, quality, leadership brands, including Always®, Ambi Pur®, Ariel®, Bounty®, Charmin®, Crest®, Dawn®, Downy®, Fairy®, Febreze®, Gain®, Gillette®, Head & Shoulders®, Lenor®, Olay®, Oral-B®, Pampers®, Pantene®, SK-II®, Tide®, Vicks®, and Whisper®. The P&G community includes operations in approximately 70 countries worldwide.
We are a leading international banking group, with a presence in more than 60 of the world's most dynamic markets. Our purpose is to drive commerce and prosperity through our unique diversity, and our heritage and values are expressed in our brand promise, Here for good. Standard Chartered PLC is listed on the London and Hong Kong Stock Exchanges as well as the Bombay and National Stock Exchanges in India.
Participation is by invitation only.
To request an invitation or inquire for more details, please email bliveasia@bloomberg.net.