May 23, 2019 | Manila
Industry 4.0
The global economy is entering the Fourth Industrial Revolution. There is little doubt that digitization and AI are taking over our businesses, our lives and our relationship with money. This transformation is packed with potential: in the Philippines, Industry 4.0 offers an opportunity to escape the middle income trap and create a more equitable future.
At Industry 4.0, we examine the Philippines' readiness for a digitally powered future. Most Filipinos do not own credit cards. The economy is fuelled by small and medium size businesses. Infrastructure needs to be bolstered. We bring together some of the strongest minds in the business community to discuss the cost of digitization, the greening of supply chains and the role of the private and public sector in creating a digitally powered future for the Philippines.
Speakers
Roberto P. Alabado III
Republic of The Philippines
Assistant Secretary for Tourism Development Planning, Department of Tourism
Clarissa Batino
Bloomberg
Breaking News SEA Team Leader
Edwin R. Bautista
UnionBank
Executive Director, President and CEO
Ernest L. Cu
Globe Telecom
Executive Director, President and CEO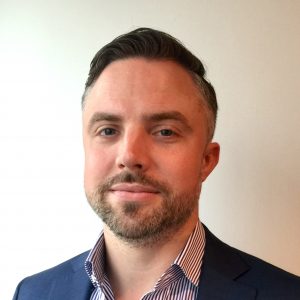 Mark Dawson
Bloomberg Live
Editor, Asia Pacific
Chuchi G. Fonacier
Bangko Sentral ng Pilipinas
Deputy Governor, Financial Supervision Sector
Claire Jiao
Bloomberg
Reporter
Stephanie Sy
Thinking Machines
CEO and Founder
Anthony Thomas
Mynt
President and CEO
Christine Violago
Grameen Foundation
Country Manager
Presenting Sponsor
Globe Telecom is the number one mobile company in the Philippines and the purveyor of the Filipino digital lifestyle.
Globe provides cellular, broadband and mobile data services by focusing on enriching their content offerings amid customers' growing preference for multimedia platforms across multiple screens and devices. They believe companies that provide the best customer experience win. This is the overarching strategy of Globe.
To learn more about Globe, click here.