May 23, 2019 | Manila
Industry 4.0
The global economy is entering the Fourth Industrial Revolution. There is little doubt that digitisation and AI are taking over our businesses, our lives and our relationship with money. This transformation is packed with potential: in the Philippines, Industry 4.0 offers an opportunity to escape the middle income trap and create a more prosperous future.
At Industry 4.0, we examine the Philippines' readiness for a digitally powered future. Most Filipinos do not own credit cards. The economy is fuelled by small and medium size businesses. Infrastructure needs to be bolstered. We bring together some of the strongest minds in the business community to discuss the cost of digitization, the greening of supply chains and the role of the private and public sector in creating a digitally powered future for the Philippines.
May 23 - Thursday
9:00 am
Avoiding the Trap
Countries that remain stuck in middle income positions are said to be trapped. The Philippines wants to avoid this — and is counting on Industry 4.0, an ambitious digital transformation program, greening of supply chains, and a shift towards a more service oriented economy to help it emerge as a high-income economy.
9:15 am
Digital Economy Explosion
Reports suggest the Philippine e-commerce industry will be worth $10 billion by 2025. With 98% of Filipinos not owning credit cards and the economy fueled largely by small and medium enterprises, we talk to executives and businesses overcoming the hurdles to drive the digital economy forward.
9:50 am
Revolution 4.0
Machine learning, autonomous systems, AI and data – sounds like the building blocks of future, but the Philippines wants this today. We look at what's needed to bring national industry up to speed, the cost of digitization, and how tech driven companies can lead by example when it comes to going digital.
10:15 am
Tech and Tourism
Tourism is an important sector for the Philippines. We look at the role digitization can play in creating a world class country with digitally enabled  tools and infrastructure that attracts tourists – and tourist dollars – from around the world.
Speakers
Edwin R. Bautista
UnionBank
Executive Director, President and CEO
Ernest L. Cu
Globe Telecom
Executive Director, President and CEO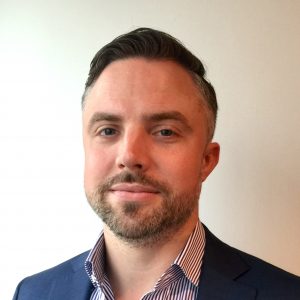 Mark Dawson
Bloomberg Live
Editor, Asia Pacific
Chuchi G. Fonacier
Bangko Sentral ng Pilipinas
Deputy Governor, Financial Supervision Sector
Christine Violago
Grameen Foundation
Country Manager
Presenting Sponsor