June 1-2, 2020 | New York City
Bloomberg Invest New York
Bloomberg Invest New York returns in 2020 as we bring together the most influential, dynamic and innovative figures in investing for in-depth explorations of the challenges and opportunities posed by a rapidly changing financial landscape.
Big Money. Big Ideas.
Utilizing Bloomberg's unparalleled global data, analysis and news resources, Bloomberg Invest Summits engage the smartest people in finance, economics and markets to tackle the most complicated issues head on, helping investors make profitable decisions in 2020 and beyond.
Anu Aiyengar
Head, North American M&A
J.P. Morgan
Joseph V. Amato
President & Chief Investment Officer of Equities
Neuberger Berman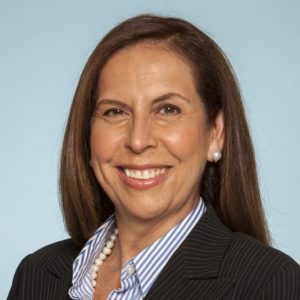 Afsaneh M. Beschloss
Founder and CEO
RockCreek
Leon Black
Chairman & CEO
Apollo Global Management
Ryan Caldbeck
Founder and CEO
CircleUp
Bill Casey
Vice Chair, Transaction Advisory Services
EY Americas
Chinh Chu
Founder and Senior Managing Director
CC Capital Partners
Alex Darden
President and Head of U.S. Infrastructure
EQT Partners
Kristin DeClark
Managing Director, Co-Head of US Equity Capital Markets (ECM) and Global Head of Technology ECM
Barclays
Bob Diamond
Founding Partner and CEO
Atlas Merchant Capital
James Evans
Co-Chair, Securities and Corporate Finance Group
Fenwick & West, LLP
Martin Flanagan
President and CEO
Invesco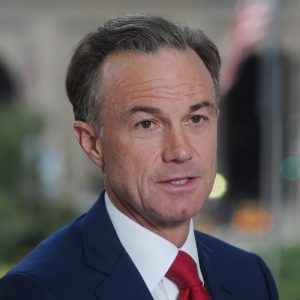 Gregory J. Fleming
President & CEO
Rockefeller Capital Management
Bill Ford
CEO
General Atlantic
Joele Frank
Founder and Managing Partner
Joele Frank, Wilkinson Brimmer Katcher
Martin E. Franklin
Founder and CEO
Mariposa Capital
Jonathan Gray
President & Chief Operating Officer
Blackstone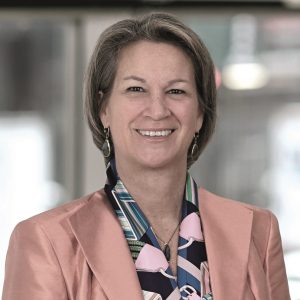 Suni Harford
Head of Investments
UBS Asset Management
Ellen Holloman
Partner
Cadwalader, Wickersham & Taft LLP
Michael D. Horgan
Managing Director and Co-Chief Investment Officer
Twin Capital Management LLC
David A. Hunt
President and CEO
PGIM
Kathryn M. Kaminski
Chief Research Strategist, Portfolio Manager
AlphaSimplex Group, LLC
Catherine Keating
CEO
BNY Mellon Wealth Management
Kenneth F. Kroner
CEO
Pluribus Labs
Samardh Kumar
Global Head, Software Investment Banking Practice
Citigroup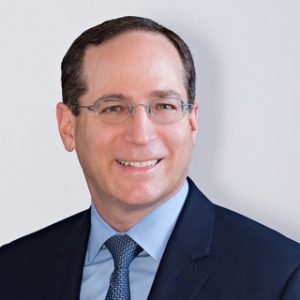 Jonathan Lavine
Co-Managing Partner
Bain Capital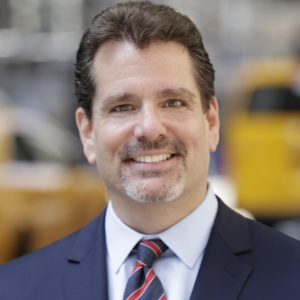 Bob Marese
Managing Director
MacKenzie Partners
Alison J. Mass
Global Head of Financial and Strategic Investors Group, Investment Banking Division
Goldman Sachs
Asha Mehta
Senior Vice President, Portfolio Manager, and Director of Responsible Investing
Acadian Asset Management
Debbie McCoy
Managing Director & Portfolio Manager; Head of Sustainable Investing, Systematic Active Division, Active Equities Group
BlackRock
David McCormick
Co-CEO
Bridgewater Associates
Nadine Mirchandani
Financial Services Transactions Leader
EY Americas
George Mussalli
Chief Investment Officer and Head of Research, Equity
PanAgora
Carlos Obeid
Chief Financial Officer
Mubadala
Rebecca Patterson
Managing Director and Chief Investment Officer
Bessemer Trust
David Rosewater
Global Head, Shareholder Activism and Corporate Defense
Morgan Stanley
David M. Rubenstein
Co-Founder and Co-Executive Chairman
The Carlyle Group
Damian Sassower
Chief Emerging Markets Credit Strategist
Bloomberg Intelligence
Susie Scher
Co-Head, Global Financing Group, Investment Banking Division
Goldman Sachs
Marc Seidner
Chief Investment Officer, Non-Traditional Strategies
PIMCO
Stefan M. Selig
Founder and Managing Partner
BridgePark Advisors LLC
Mark Shafir
Co-Head, Global Mergers & Acquisitions
Citi
Adam Smith
Head of Capital Markets
KKR
Paul J. Taubman
Chairman and CEO
PJT Partners, Inc.
Tim Verheyden
Head of Research, S-Ray®
Arabesque
Alex Wellins
Co-Founder and Managing Partner
The Blueshirt Group
Howard H. Wiesenfeld
Portfolio Manager, Arbitrage and Event-Driven Strategies
Millennium Partners, L.P.
Alison Williams
Senior Analyst-Financials
Bloomberg Intelligence
Mark Wiseman
Senior Managing Director, Global Head of Active Equities, and Chairman of BlackRock Alternative Investors
BlackRock
Gemma Wright-Casparius
Principal & Senior Portfolio Manager
Vanguard
Nabila Ahmed
M&A Reporter
Bloomberg
Liana Baker
Deals Team Lead
Bloomberg
Scott Deveau
Shareholder Activism Reporter
Bloomberg News
Scarlet Fu
Anchor
Bloomberg Television
Christine Harper
Editor
Bloomberg Markets Magazine
Ed Hammond
Senior Reporter
Bloomberg
Jason Kelly
New York Bureau Chief; Co-Anchor, Bloomberg Businessweek TV and Radio
Bloomberg
Aaron Kirchfeld
Executive Editor, Global Deals
Bloomberg
Liz McCormick
Rates/FX Reporter
Bloomberg
Heather Perlberg
Reporter, Private Equity
Bloomberg
Erik Schatzker
Editor-at-Large
Bloomberg
Alix Steel
Anchor
Bloomberg Television
David Westin
Anchor
Bloomberg Television
Elizabeth Fournier
U.S. Managing Editor, Deals
Bloomberg
Who Should Attend Bloomberg Invest
400+ chief investment officers, portfolio managers, dealmakers and other top financial influencers from the world's largest and most influential asset managers, pension funds, family offices, hedge funds, private equity firms, investment banks and more. $20 trillion + AUM represented in the room.
For Sponsorship Information:
Bloomberg Live works with sponsors to integrate them into the conference, ideally in a way that augments the delegates' experience and advances each sponsor's goals. Bloomberg Live can deliver on a wide variety of goals— thought leadership, V.I.P. client treatment, generating borrowed interest via media (print, online, social), introductions to individual delegates, product demo or showcase, branding, use of conference content or content generation, media relations or other objectives.
Americas
Ronald Ervin
+1-646-324-6071
rervin8@bloomberg.net