Bloomberg HQ NYC | June 4-6, 2018
Bloomberg Invest
New York
Bloomberg Invest New York returns in 2018 as we bring together the most influential, dynamic and innovative figures in investing for an in-depth exploration of the challenges and opportunities posed by a rapidly changing financial landscape.
Utilizing Bloomberg's unparalleled global data, analysis and news resources, Bloomberg Invest New York engages the smartest people in finance, economics, and markets to tackle the most complicated issues head-on, helping institutional investors make profitable decisions in 2018 and beyond.
For highlights from the inaugural 2017 event, click here.
June 4 - Monday
5:30 pm
In Conversation With David Rubenstein
The Carlyle co-founder sits down with Bloomberg's Jason Kelly for a wide-ranging fireside chat.
Speaker
Interviewer
Jason Kelly

New York Bureau Chief; Co-Anchor, Bloomberg Businessweek TV and Radio, Bloomberg
6:30 pm
Opening Night Cocktail Reception and Dinner
Bloomberg Invest 2018 kicks off with cocktails and a dinner program.
Proudly sponsored by Unicorn Crowdfunding.
7:15 pm
The Future of Health Care: In Conversation With David Cordani
Bloomberg Businessweek editor Joel Weber sits down with David Cordani, President and CEO of Cigna Corporation for an extended conversation about the future of the health care industry.
Speaker
Interviewer
June 5 - Tuesday
June 6 - Wednesday
7:00 am
Wednesday's sessions are hosted by Bloomberg Professional Services and are by invitation only.
8:00 am
Executive Session: COO Breakfast
A well-defined Target Operating Model (TOM) is increasingly essential for sustaining competitive operations and differentiating a firm's ability to thrive. Explore the different journeys to tomorrow's buy-side target operating model with your COO peers, and discover how you can leverage Bloomberg's global, cross-asset class solutions to uncomplicate compliance and streamline operations.
*Invitation Only
12:00 pm
Executive Session: CIO Luncheon
It is estimated that 90% of today's data has been created since 2016. Asset managers are on a torrid pace developing and incorporating more analytics and sweeping up as much of that data as possible to maintain their edge. 75% of your peers are already using social media and social-driven feeds to inform their investing decisions.* As the use of alternative data has quickly become mainstream, where are asset managers looking next?
Connect with your CIO peers to hear how they're navigating the sea of profitable data. Also, hear Bloomberg's perspective and how we are driving solutions to help clients get ahead in these areas.
*Greenwich Associates
Invitation Only
6:00 pm
Executive Session: CTO Dinner
Bloomberg's Chief Technology Officer, Shawn Edwards, will host an exclusive CTO dinner to discuss new technology trends and how this industry is tacking emerging challenges.
Topics include: • Aligning change with long term strategy
• Automation and outsourcing
• Data as a differentiator
• Managing new data sets
• Build or buy?
• Exploring new technologies
*Invitation Only
Joseph Bae
KKR
Co-President, Co-Chief Operating Officer
Joseph Baratta
Blackstone
Global Head of Private Equity
Jonathan Beinner
Goldman Sachs Asset Management
Chief Investment Officer, Co-Head of Global Fixed Income and Liquidity Solutions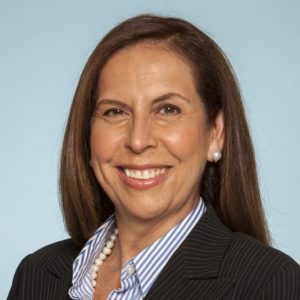 Afsaneh M. Beschloss
RockCreek
Founder and CEO
Catherine P. Bessant
Bank of America
Chief Operations and Technology Officer
Carson Block
Muddy Waters Capital LLC
Chief Investment Officer
Reginald M. Browne
Cantor Fitzgerald
Senior Managing Director
David Cordani
Cigna Corporation
President and CEO
Michael J. Dowling
Northwell Health
President and CEO
Bill Ford
General Atlantic
CEO
Robert B. Ford
Abbott
Executive Vice President, Medical Devices
Adena Friedman
Nasdaq
President and CEO
Nili Gilbert
Matarin Capital
Co-Founder, Portfolio Manager
Peter T. Grauer
Bloomberg L.P.
Chairman
Yie-Hsin Hung
New York Life Investment Management
CEO
David A. Hunt
PGIM
President and CEO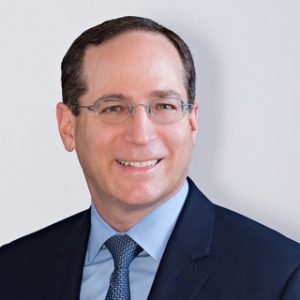 Jonathan Lavine
Bain Capital
Co-Managing Partner
Kewsong Lee
The Carlyle Group
Co-CEO
Bill McGlashan
TPG Growth
Founder, CEO and Managing Partner
Michael E. Novogratz
Galaxy Digital Capital Management
Founder and CEO
Scott C. Nuttall
KKR
Co-President, Co-Chief Operating Officer
Rebecca Patterson
Bessemer Trust
Managing Director and Chief Investment Officer
Eric Pollackov
Invesco
Global Head of ETF Capital Markets
Jean Raby
Natixis Investment Managers
Chief Executive Officer
Sandy Rattray
Man Group
Chief Investment Officer
Curtis D. Ravenel
Bloomberg L.P.
Global Head, Sustainability & Finance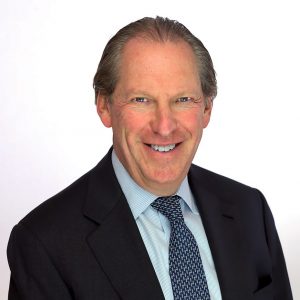 John R. Reinsberg
Lazard Asset Management LLC
Deputy Chairman, Head of International and Global Strategies
Heidi Khashabi Ridley
Rosenberg Equities, AXA Investment Managers
CEO
Todd Rosenbluth
CFRA
Senior Director of ETF and Mutual Fund Research
David M. Rubenstein
The Carlyle Group
Co-Founder and Co-Executive Chairman
Michael Sabia
CDPQ
President and CEO
Leslie Saxon, MD
USC Center for Body Computing
Executive Director
Michelle R. Seitz
Russell Investments
Chairman and CEO
David Siegel
Two Sigma Investments, LP
Co-Founder & Co-Chairman
Cyrus Taraporevala
State Street Global Advisors
President and CEO
David Villa
State of Wisconsin Investment Board
Chief Investment Officer
Glenn Youngkin
The Carlyle Group
Co-Chief Executive Officer
Linda H. Zhang
Purview Investments
Founder and CEO
Gina Martin Adams
Bloomberg Intelligence
Chief U.S. Equity Strategist
Eric Balchunas
Bloomberg Intelligence
Senior ETF Analyst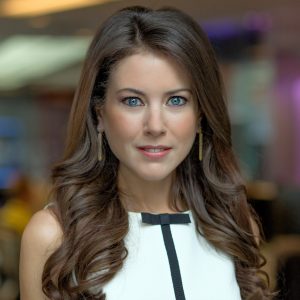 Julia Chatterley
Bloomberg Television
Anchor
Peggy Collins
Bloomberg News
U.S. Investing Team Leader
Scarlet Fu
Bloomberg Television
Anchor
Caroline Gage
Bloomberg
Executive Editor for Global Finance
Christine Harper
Bloomberg Markets Magazine
Editor
Julie Hyman
Bloomberg Television
Reporter
Jason Kelly
Bloomberg
New York Bureau Chief; Co-Anchor, Bloomberg Businessweek TV and Radio
Melissa Mittelman
Bloomberg
Reporter, Bloomberg Deals
Jonathan Palmer
Bloomberg Intelligence
Senior Equity Research Analyst, Healthcare
Katia Porzecanski
Bloomberg
Reporter
Erik Schatzker
Bloomberg
Editor-at-Large
Joel Weber
Bloomberg Businessweek
Editor
Sponsors
Invesco is an independent investment management firm dedicated to delivering an investment experience that helps people get more out of life.  NYSE: IVZ; www.invesco.com.  Invesco is the provider of QQQ, one of the earliest and largest ETFs in the industry. QQQ trades on the Nasdaq Stock Market where innovation and technology expertise have created a world-recognized marketplace for the world's biggest and best technology companies.
Abbott is a global healthcare company devoted to improving life through the development of products and technologies that span the breadth of healthcare. With a portfolio of leading, science-based offerings in diagnostics, medical devices, nutritionals and branded generic pharmaceuticals, Abbott serves people in more than 150 countries and employs approximately 99,000 people.
Visit Abbott at www.abbott.com and connect with us on Twitter at @AbbottNews.
The Unicorn is an Equity Crowdfunding TV show airing on Bloomberg Television Fall 2018 that is helping companies raise money and get maximum exposure.  The Unicorn is the industry-leading crowd funding platform and is utilizing its vast reach to help drive traffic to companies that are looking to raise capital.
Viewers of The Unicorn TV will have a chance to invest in the companies that they have an interest in, "if you love the product, you can own part of the company". The Unicorn disrupts the challenges of raising money for businesses by providing them the stage to pitch to viewers who can invest in them.
Every Saturday on 'Bloomberg TV' companies have the opportunity to raise funds to help take their companies to the next level.  Go to www.theunicorn.tv.  No Sharks Just Unicorns.
Beginning as the first ever private jet charter and management company, NetJets has led the industry for 50+ years. Then in 1986, they revolutionized it with the concept of shared ownership and proceeded to build the largest, most diverse private jet fleet in the world. Today, backed by Berkshire Hathaway, NetJets offers a full range of personalized solutions to meet—and exceed—the incredible needs and high standards of the world's most notable travelers.