September 20, 2018 | Hong Kong
Futures Forward
Join expert traders to learn winning strategies and gain an edge in today's volatile investment climate.
Through main-stage discussions and presentations, Bloomberg will leverage the full power of its exclusive data and insights to explain current trends in the market and how to combat volatility with hedging strategies, with a specific focus on what the predictive nature of futures can mean to your overall portfolio.
This complimentary evening event will conclude with a lively networking reception where attendees can continue the conversation with peers.
September 20 - Thursday
6:00 pm
Registration & Networking
6:25 pm
Welcoming Remarks
Address from
6:30 pm
Opening Remarks
Address from
6:40 pm
Futures Forward: Looking Ahead to the Next Big Trades
We sit down with one of Hong Kong's most innovative, successful and risk-aware traders for a look at where the next big opportunities may be coming from and how to capture them.
Interviewee
In conversation with
7:00 pm
Trade Spotlight: The Future of Commodities
As trade tensions batter commodities overall, some types are resisting the bears. One of Asia's leading commodity traders shares their unique insight into a successful trade and the best way to mitigate price risk.
Presentation from
7:20 pm
Trade Spotlight: Strategies for Success in Equities
From an S&P 500 bull market that could run to 2020, to a potential emerging market rally triggered by more than $7 trillion in stocks sliding into bear territory in July, an equity expert shows us how to ride the markets and trade your way to success.
Presentation from
7:40 pm
Bloomberg Intelligence: What are the Futures Markets Telling Us?
From stocks to energy, metals and Bitcoin, there's a futures vehicle for hedging that can increase traders liquidity, while giving them leverage; helping them to add alpha in an efficient way. This presentation focuses on the indications futures markets are providing for the future.
Presentation from
Mike McGlone

Senior Commodity Analyst, Bloomberg Intelligence
7:55 pm
Strategies to Navigate the Storm
We find out how leading traders deploy different strategies, techniques and futures contracts to stay ahead in today's volatile markets.
Speakers
Daryl Guppy

Founder & Director, Guppytraders.com

Olaf Kasten

Co-Founder and Managing Partner, Ophir Partners Limited
In conversation with
Mike McGlone

Senior Commodity Analyst, Bloomberg Intelligence
8:20 pm
Closing Remarks & Networking
Address from
Alvin Fan
OPIM
Director & CEO
Benjamin Fuchs
BFAM Partners
CEO & CIO
Daryl Guppy
Guppytraders.com
Founder & Director
Olaf Kasten
Ophir Partners Limited
Co-Founder and Managing Partner
Max Rybinski
Central Trading Academy
Founder
Julie Winkler
CME Group
Chief Commercial Officer
Mike McGlone
Bloomberg Intelligence
Senior Commodity Analyst
Rishaad Salamat
Bloomberg Television
Anchor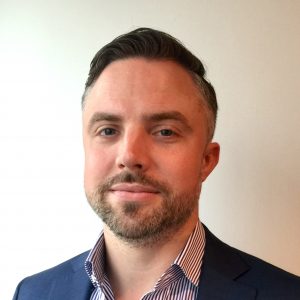 Mark Dawson
Bloomberg Live
Editor, Asia Pacific
Sponsor
As the world's leading and most diverse derivatives marketplace, CME Group is the world comes to manage risk. CME Group exchanges offer the widest range of global benchmark products across all major asset classes, including futures and options based on interest rates, equity indexes, foreign exchange, energy, agricultural products and metals. Around the world, CME Group brings buyers and sellers together through its CME Globex® electronic trading platform. CME Group also operates one of the world's leading central counterparty clearing providers through CME Clearing, which offer clearing and settlement services across asset classes for exchange-traded and over-the-counter derivatives. CME Group's products and services ensure that businesses around the world can effectively manage risk and achieve growth.