18 September | London
Inventing the Future
The past few decades were characterized by game-changing technologies that radically altered business, public and private life, changing the way we live and work. Innovations such as the personal computer, social media, and the rise of mobile and cloud computing each ushered in a wave of innovation that made the present moment seem dramatically different from the one that preceded it. Inventing the Future focuses on tomorrow's revolutionary technologies and the innovative leaps these breakthroughs are likely to inspire for decades to come.
September 18 - Tuesday
8:00 am
Registration & Networking Breakfast
9:20 am
Robotics Revolution: The Future of Business and the Emerging Robot Workforce
Reports projecting the elimination of jobs due to advancing automation and robotics technology often focus on the social and economic impact, but how would a robotic workforce impact business? Which companies are likely to emerge the biggest winners from a revolution in robotics?
9:45 am
Cybersecurity, Data and Privacy in the Age of Digitization
The digital transformation of business in all sectors can bring huge operational advantages, increasing flexibility for employees and creating a competitive advantage for companies that digitize--but the more data there is to manage, the more vulnerable that very data is to attack. This discussion will offer the expertise of established cybersecurity experts focused on mitigating the risks to the collection, storage and analysis of big data that cyber-attacks pose.
Speaker:
10:15 am
Condoning Crypto: Estimating the Impact of Likely Regulation on Cryptocurrency Markets
As cryptocurrencies continue to grow in popularity as an asset class, the likelihood that governments and regulators will step in to protect consumers and prevent systemic risk is on the rise. While regulation would give these markets legitimacy, they could also prove limiting. How will cryptocurrency markets react if the exchanges are soon regulated, and what effect would reclassification as a financial asset have?
10:45 am
Presentation: Will Artificial Intelligence Revolutionize Pharma?
Presenter:
Elizabeth Krutoholow

Senior Healthcare Analyst - Specialist Pharma and Biotech, Bloomberg Intelligence
11:00 am
Pharma and the AI Transformation
AI is radically disrupting the pharmaceutical industry, as the availability of data is transforming the drug development process and by streamlining the supply chain and production process. We speak to executives in the pharmaceutical industry to find out how they're collaborating with AI startups to revolutionize drug research, development and production.
Robert Hannigan
BlueVoyant Europe; Former Director, GCHQ
Chairman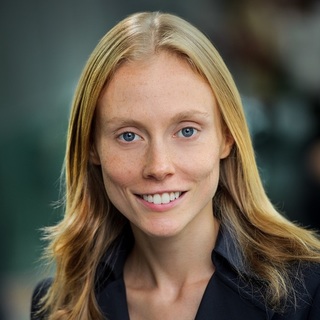 Elizabeth Krutoholow
Bloomberg Intelligence
Senior Healthcare Analyst - Specialist Pharma and Biotech
Sponsor
IDA Ireland is Ireland's inward Investment Promotion and Development Agency. The agency partners with overseas companies to secure new investment in Ireland and collaborates to assist companies expand their existing footprint in Ireland.
IDA Ireland works with a portfolio of over 1300 overseas company operations in Ireland across a myriad of industry sectors from Technology, Life Sciences, International Services and Financial services.  Today 16 of the world's top 20 Software companies, all of the top 10 Pharmaceutical companies and 20 of the world's top 25 Financial Services companies have established operations in Ireland.
These companies employ more than 210,000 people in Ireland, the highest level on record.
To find out Ireland is the right place for your business, log on to www.idaireland.com or follow us @IDAIRELAND