Singapore | 2 November 2016
Bloomberg Nation Builders Asia
This November, Bloomberg Nation Builders Asia will convene influential ministers, mayors, investors, and builders across Asia for a one-day look at how investing in infrastructure can help nations meet sustainable development goals, secure higher GDP, and improve citizen well-being. Attendees will walk away with new insight into the innovations that promise to bring more infrastructure investments into play.
November 2 - Wednesday
8:30 am
Registration Opens & Continental Breakfast
9:20 am
Welcoming Remarks
Speaker
Ajay Kanwal

CEO, ASEAN & South Asia, Standard Chartered Bank
9:25 am
Opening Presenation
Speakers
9:50 am
A Golden Age for National Development, or Wasted Opportunity?
With brand new MDBs, cash injections for established banks, and China's 'one belt, one road' framework, we are set for a golden age of infrastructure. We identify how to secure sustainable development, improve citizen well-being and maximize investment returns.
10:20 am
Newsmaker Interview
We quiz one of Asia's most influential in smart infrastructure…
Speaker
Gabriel Lim

Chief Executive, Infocommunications Media Development Authority
10:35 am
Urbanization Powering Growth: Is Infrastructure the Key?
We debate whether overweighting urban infrastructure projects will unlock faster economic growth, and identify the urban projects that power the biggest jumps in GDP and citizen well-being.
Speaker
11:35 am
Deep Pockets Needed- Making It Easier for Institutional Investors
From increasing transparency, predictability and incentives, we identify how to attract more institutional investors to infrastructure projects, and identify how governments can help plug funding gaps.
Speakers
Mohamad Hafiz Kassim

Head and Senior General Manager of Private Markets, Employees Provident Fund of Malaysia

Mark Rathbone

Capital Projects and Infrastructure Leader, PwC

Jordan Schwartz

Director, Singapore Infrastructure & Urban Development Hub, The World Bank
12:05 pm
Private Supporting Public- Nurturing the Infrastructure Market
How can the private sector help Governments facilitate sustainable and resilient national development?
Speakers
12:30 pm
GDP Growth vs. the Environment?- Infrastructure & Climate Change
Can nations activate all infrastructure projects, promote urbanization and protect the environment? We identify the best ways to reduce the per-capita environmental impact of building cities and infrastructure.
Speakers
2:25 pm
$ Trillions Needed, Only $Billions Spent- Is Infrastructure Too Risky?
We take a closer look at project risk mitigation to identify the cause of the funding gap, and uncover how to increase project appeal by correctly ascribing risk to all stakeholders.
Speakers
Eugene Tan

Managing Director, Head, Infrastructure, Power and Utilities, Asia Pacific, Scotiabank

Ravi Suri

Managing Director, Global Head of Project & Export Finance, Standard Chartered Bank

Keith Thomas

CEO, Global Corporate Asia Pacific, Zurich
2:50 pm
Newsmaker Interview
We quiz one of Asia's most influential in national development…
Speaker
3:05 pm
Bears vs. Bulls- What is the New Standard for Investment Returns?
Is infrastructure still a safe long-term play? Or a lengthy gamble with growing risks?
Speakers
3:30 pm
More Tech, More Problems? Technology Disruption & Infrastructure
We debate whether new technology will empower the industry to bring more projects online, or will risk and cost rise exponentially?
Speakers
Jurgen Coppens

Managing Director, ASEAN Public Sector, Industrial & Travel Practice, Accenture Strategy

Luis Gonzalez

Chief Digital Officer APAC, Power Digital Solutions, GE

Vidya Ramnath

Vice President, Solutions & Lifecycle Services, Emerson Automation Solutions
4:15 pm
Cocktails & Canapes Hosted by Standard Chartered Bank
5:45 pm
Close of Bloomberg Nations Builders Asia
Ajay Kanwal
Standard Chartered Bank
CEO, ASEAN & South Asia
Michael Barrow
Asian Development Bank
Director General of Private Sector Operations
Uwe Krüger
WS Atkins
CEO
Diaan-Yi Lin
McKinsey & Company
Managing Partner, Singapore & Leader, Asia Public Sector, Private Equity, and Infrastructure Practice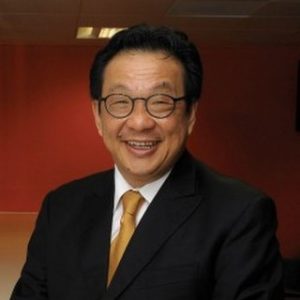 Francis Yeoh
YTL
Managing Director
Gabriel Lim
Infocommunications Media Development Authority
Chief Executive
Zainal Amanshah
InvestKL
CEO
Omar Shahzad
Meinhardt Group
Group CEO
Vikram Singh
100 Resilient Cities, Rockefeller Foundation
Regional Director, Asia & Pacific
Nina Yang
Ascendas-Singbridge
CEO, Sustainable Development
Mohamad Hafiz Kassim
Employees Provident Fund of Malaysia
Head and Senior General Manager of Private Markets
Mark Rathbone
PwC
Capital Projects and Infrastructure Leader
Jordan Schwartz
The World Bank
Director, Singapore Infrastructure & Urban Development Hub
James Harris
Jones Day
Partner, Global Head of Infrastructure
Dato' Izzaddin Idris
UEM Group Berhad
Group MD & CEO
Milag San Jose - Ballesteros
C40
Regional Director for Southeast Asia and Oceania
Wong Heang Fine
Surbana Jurong
Group CEO
Hilda Savitri
Indonesia Infrastructure Finance
CIO
Ravi Suri
Standard Chartered Bank
Managing Director, Global Head of Project & Export Finance
Eugene Tan
Scotiabank
Managing Director, Head, Infrastructure, Power and Utilities, Asia Pacific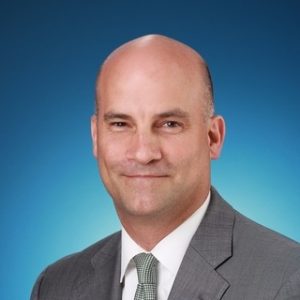 Keith Thomas
Zurich
CEO, Global Corporate Asia Pacific
Bambang Brodjonegoro
Indonesia
Minister of National Development Planning
Aurelie Chreng
EDHECinfra
Head of Portfolio Construction
M.K. Sinha M.K. Sinha
IDFC Alternatives
Managing Partner & CEO
Jurgen Coppens
Accenture Strategy
Managing Director, ASEAN Public Sector, Industrial & Travel Practice
Luis Gonzalez
GE
Chief Digital Officer APAC, Power Digital Solutions
Vidya Ramnath
Emerson Automation Solutions
Vice President, Solutions & Lifecycle Services
About Standard Chartered Bank
Standard Chartered Bank is a leading international banking group, with around 84,000 employees and a 150-year history in some of the world's most dynamic markets. Our heritage and values are expressed in our brand promise, Here for good.
Our focus is to bank the people and companies driving investment, trade and the creation of wealth across Asia, Africa and the Middle East, which are markets where infrastructure is needed most. We pride ourselves on having a Project and Export Finance team who have been recognised as a world leader in advising, structuring and arranging on infrastructure projects and their related financing. In addition to funding these projects and fostering economic growth across our markets, our role as an international bank with a strong network and deep local knowledge of our markets is to advise investors and share best practices across multiple markets. We also help to bring in other long-term sources of finance such as export credit agencies and development banks, working alongside these partners to coordinate overall financing.
Standard Chartered PLC is listed on the London and Hong Kong Stock Exchanges as well as the Bombay and National Stock Exchanges in India.
The C40 Cities Climate Leadership Group connects more than 85 of the world's greatest cities, representing more than 650 million people and one quarter of the global economy. Created and led by cities, C40 is focused on tackling climate change and driving urban action that reduces greenhouse gas emissions and climate risks, while increasing the health, wellbeing and economic opportunities of urban citizens. The current chair of the C40 is Rio de Janeiro Mayor Eduardo Paes; three-term Mayor of New York City Michael R. Bloomberg serves as President of the Board. C40's work is made possible by our three strategic funders: Bloomberg Philanthropies, Children's Investment Fund Foundation (CIFF), and Realdania. To learn more about the work of C40 and our cities, please visit www.c40.org, follow us on Twitter and Instagram and like us on Facebook.
Citigate Dewe Rogerson is the leading international financial communications consultancy in Asia Pacific
With offices in Hong Kong, Beijing, Shanghai and Singapore, we are trusted advisors to major and emerging companies and to government bodies – whenever clear and persuasive communication will make a difference.
We offer intelligent, tailored solutions delivered by a team of high-calibre people. Our sophisticated advisors bring their experience from journalism, event management, investment banking, financial analysis and other professional disciplines.
Our practice areas are:
Transaction communications – helping our clients to tell their story clearly and effectively during initial public offerings and mergers and acquisitions
Investor relations – advising listed companies on communication with analysts, shareholders and potential shareholders
Corporate communications – offering strategic counsel to financial services companies and other firms to improve corporate reputations and handle crisis situations
The International Project Finance Association (IPFA) is an independent, not-for-profit, professional members association dedicated to providing up-to-date information on best practice, industry trends and new developments in infrastructure and energy. IPFA operates globally across Africa, the Americas, Asia, Australia, Europe, the Middle East, Russia & the CIS and Turkey giving members access to an international network of over 570 public and private sector organisations. We host a continuous programme of over 80 industry events which are free for members to attend and offer a unique opportunity to network with senior, decision making professionals, across the industry.
For further information on IPFA and its activities around the world, please visit its website: www.ipfa.org
Founded in 2014 by investors and for investors, LTIIA works proactively with public and private stakeholders around the world to ensure that sustainable infrastructure is delivered efficiently.
Proactive engagement with policy-makers
Worked with the European Commission on shaping the new Solvency II legislation, with OECD on their infrastructure reports to G20, with the U.S. and Japanese regulators.
Delivery of investor tools
Together with EDHEC Infrastructure Institute developed benchmarking platform for long term infrastructure. Produced ESG Handbook and is now working on ESG Indicators Library for infrastructure investors.
Focus on responsible investment
Our Climate Task Force is working with several governments on the infrastructure investment component of their carbon reduction commitments.
Information exchange, education and training
Our conferences and events, in Europe, North America and Asia Pacific featured the most senior cohort in infrastructure to tackle industry's issues.
LTIIA is a not-for-profit international association. Visit www.ltiia.org.