June 27, 2019 | San Francisco
The Players Technology Summit
Presented by Bloomberg
The third annual Players Technology Summit, presented by Bloomberg, is an exclusive and intimate gathering of world-class athletes, entrepreneurs and investors taking place on Thursday, June 27th in San Francisco. The summit provides a forum for some of America's most celebrated athletes and business leaders to share their success stories, lessons learned and consumer technology trends to watch in an environment that promotes networking.
Past attendees and speakers include Andre Agassi, Jaylen Brown, Kimberly Bryant, Maverick Carter, Troy Carter, Stephen Curry, Baron Davis, Kevin Durant, Theresia Gouw, Kirsten Green, Andre Iguodala, Joe Montana, Kerri Walsh Jennings, Tina Sharkey and more.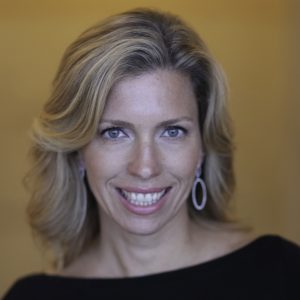 Christine Aylward
Magnetic Ventures
Founder
Harrison Barnes
NBA Player and Philanthropist
Ira Boudway
Bloomberg
Staff Writer
Shartia Brantley
Bloomberg Live
Senior Programming Director
The Honorable London N. Breed
San Francisco
Mayor
Jaylen Brown
Boston Celtics
NBA Basketball Player
Tim Brown
Allbirds
Co-Founder & Co-CEO
Molly Carter
KOBE INC.
Executive Vice President and Chief Marketing Officer
Emily Chang
Bloomberg Television
Anchor
Lizette Chapman
Bloomberg
Reporter
Rudy Cline-Thomas
Mastry Inc.
Founder & Managing Partner
Topher Conway
SV Angel
Co-Managing Partner
Vlad Estiverne
Foot Locker
Vice President of Corporate Development
Jeffery Fowler
Farfetch
President of North America
Nico Grant
Bloomberg
Reporter
James Green
Hidden Genius Alum
Daniel Gulati
Comcast Ventures
Managing Director
Bill Gurley
Benchmark
General Partner
Mark Gurman
Bloomberg
Consumer Technology Reporter
Al Harrington
CEO
Viola Extracts and Harrington Wellness
Ellen Huet
Bloomberg
Reporter
Andre Iguodala
Golden State Warriors
Three-time NBA Champion
Jeff Jordan
Andreessen Horowitz
Managing Partner
Jeff Levick
The Players' Tribune
CEO
Eddy Lu
GOAT Group
Co-Founder & CEO
Yvette Martinez-Rea
ESL North America
CEO
Ann Miura-Ko
Floodgate
Co-Founding Partner
Kevin P. Murphy
Acreage Holdings
Chairman & CEO
Brandon Nicholson, Ph.D.
The Hidden Genius Project
Executive Director
Victor Oladipo
Indiana Pacers
NBA Basketball Player
Kristine Owram
Bloomberg
Cannabis Reporter
David Pakman
Venrock
Partner
Chris Park
Gen.G
CEO
Peter Pham
Science Inc.
Co-Founder
Mike Rabil
Premier Lacrosse League
Co-Founder & CEO
Vivek Ranadivé
Sacramento Kings
Owner and Chairman
John Robinson
100 Thieves
President & COO
Yusef Salaam
Member of the Exonerated Five
Diane Scott
Jamaican Medical Cannabis Corporation
Co-Founder, Chair & CEO
Richard Smith
LinkedIn
Senior Business Manager
Brad Stone
Bloomberg
Senior Executive Editor, Global Tech; Sooner Than You Think Editorial Co-Chair
Erin Teague
YouTube Sports
Head of Product
Kurt Wagner
Bloomberg
Reporter
David West
Historical Basketball League
Chief Operating Officer
Meg Whitman
Quibi
CEO
Sponsor
Participating Partner
F45 Training is a global fitness community specializing in 45-minute high-intensity group workouts that are fast, fun and proven to get rapid results for members. Our revolutionary approach to fitness is based on three core values – Innovation, Motivation, and Results.
Members keep coming back to F45 because it's more than a gym—it's a holistic, 360-degree approach to health and wellness that incorporates functional fitness, a welcoming and supportive in-studio training environment, and nutritional guidance to accelerate results.
F45 is the world's fastest growing fitness network. In just 6 years, the network has over 1750 franchises in 45 countries worldwide