June 28, 2018 | Shanghai
The New Renminbi Reality
New Era, New Rules
Amid an increasingly complicated geopolitical situation, China's leaders are signaling concern that growth in the world's second-largest economy could slow due to trade and financial risks — and that they're prepared to tweak policy to avoid a sharp deceleration. With boosting domestic demand easing the conditions for businesses high on the agenda, investors and businesses are interpreting the change in tone as a signal that the government may ease off tightening measures if warranted.
In this new era, Bloomberg will gather some of China's market moving business leaders and money managers to tackle the most complex issues head-on, and help senior investors identify new Chinese opportunities.
Agenda
June 28 - Thursday
8:00 am
Registration Opens & Breakfast
9:05 am
Setting the Scene: The Renminbi in the New Era
Speaker
9:15 am
The Future for Reform, Opening Up and Leading the World
Four decades after Deng Xiaoping began China's historic rise with the start of reform and opening, Xi Jinping is pledging to not only continue it but to open up and transform China into a powerful hub of global business. What is China's economic outlook in this new era?
Panelists
Moderator
9:35 am
Spotlight: Ping An OneConnect
We find out how OneConnect's US$7.4 billion AI-powered risk management services are helping China to become a global leader in FinTech.
Interviewee
Interviewer
9:55 am
Doing Business in China's New Era
Sweeping changes to China's system for financial oversight has introduced a cohort of new regulators and restructured the agencies responsible for maintaining stable economic growth. It's also installed a new financial stability committee to ensure coordination of policies across markets. We explore the outlook for business under this new regime.
Panelists
Moderator
Jessica Zhou

China Fixed Income & Equity Leader, Bloomberg News
10:20 am
Spotlight: Jinko Solar
We sit down with the Vice President of the world's largest producer of solar panels and China's biggest exporter, to find out why U.S. duties of as much as 30% on solar equipment are "better than expected," and how plans to build an advanced solar manufacturing facility in the U.S. are progressing.
Interviewee
Interviewer
11:10 am
Risk Rising: Trump Tariffs & Trade Tensions
Promises Donald Trump made on the campaign trail to reject what he calls "unfair" trade have begun to become reality, and squarely in his sights is China. What are the scenarios that could pan out, and how will trade balance shifts affect global business?
Speaker
11:20 am
Grey Rhinos and Black Swans: Managing FX Risk
From grey rhino threats such as China's growing debt pile, to the potential for black swan events — which were largely avoided last year — there are plenty of reasons to be cautious in the latter half of 2018. We analyze the risks looming over businesses and markets and how best to prepare.
Panelists
Moderator
Stephen Engle

Chief North Asia Correspondent, Bloomberg Television
11:45 am
The Billion-Dollar eSports Bonanza
With Bank of America Merrill Lynch predicting that global eSports advertising (streaming, sponsorship), ticket sales, promotions, and merchandise sales could reach US$15 billion, we find out what the future holds for China's global ambitions in esports.
Panelists
Ning Zhang

Professional DOTA 2 Player, 2014 DOTA 2 International Champion, DOTA Livestreamer

Lingxiang Zhou

Co-Founder, ImbaTV
Moderator
12:10 pm
Spotlight: Hellobike
Fresh from a US$1.5 billion valuation to make it the latest bike-sharing unicorn, we sit down with Hellobike to find out what the future holds for the global mobility-as-a-service industry.
Interviewee
Interviewer
John Liu

Executive Editor, Greater China, Bloomberg
Speakers
Mei Han
Hellobike
COO
Xiaoguang Huang
ANZ
CEO China & Head of Greater China
Yi Huang
China Guangfa Bank
Head of Trading
Long Hsiang Loh
Dianrong
Chief Executive Officer
Hannah Qiu
Ping An OneConnect
Co-General Manager
Cliff Sheng
Oliver Wyman
Partner & Co-Head of Financial Services, Greater China
Jing Qian
Jinko Solar
Vice President
Qing Wang
Chongyang Investment
President
Patrick Wu
ANZ
Head of Trading, Greater China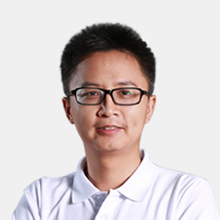 Heng Xia
XPeng Motors
Founder & President
Raymond Yeung
ANZ
Chief Economist, Greater China
Ning Zhang
Professional DOTA 2 Player, 2014 DOTA 2 International Champion, DOTA Livestreamer
Lingxiang Zhou
ImbaTV
Co-Founder
Fielding Chen
Bloomberg Economics
Asia Economist
Stephen Engle
Bloomberg Television
Chief North Asia Correspondent
John Liu
Bloomberg
Executive Editor, Greater China
Jun Luo
Bloomberg
Shuli Ren
Bloomberg Opinion
Columnist
Jessica Zhou
Bloomberg News
China Fixed Income & Equity Leader
Charlie Zhu
Bloomberg
Shanghai Bureau Chief
ANZ is an international bank with more than 180-years banking heritage. It operates in 34 markets worldwide, including 15 markets in Asia, with offices in Australia, New Zealand, throughout Asia and the Pacific, and in the Middle East, Europe and America.
From its earliest days of financing commerce and facilitating trade, ANZ's focus has always been on unlocking opportunity for individuals, families, businesses and communities. Headquartered in Melbourne, it is one of the 25 largest banks in the world by market capitalisation, with strong customer franchises in Retail and Commercial banking in Australia and New Zealand and a leading position in Institutional Banking.
Since opening its first representative office in China in 1986, ANZ has grown into a locally incorporated bank with seven branches. During the past three decades, it has continued to expand and ANZ today remains one of Australia's largest investors in China.
For more information, please visit ANZ's website and follow it on LinkedIn.
Participation is by invitation only.
To request an invitation or inquire for more details, please email us at bliveasia@bloomberg.net.