Central Hall Westminster, London | 11-12 June 2019
Sooner Than You Think
Highlights from Sooner Than You Think Paris
Change is coming.
Sooner than you think.
Backed by the unmatched data and analytical power of Bloomberg's global resources, Sooner Than You Think London delivers bankable insight into the near-future of business and innovation and the market forces and technological breakthroughs already transforming our global economy.
Uncertainty has come to define our time, as market volatility, climate change, political instability and disruptive innovation upend centuries of commerce, culture and tradition. The result: Risks and opportunities that will occur Sooner Than You Think.
What does the near future of work look like as the digital transformation changes the way companies do business? What changes are reshaping mobility as we stand on the precipice of a driverless, pilotless, ownerless revolution? What can we expect in global commerce as the role of banks shifts, currencies are decentralized and cash tender becomes obsolete? And what does the future hold for London, as the city that has defined Europe's tech scene seeks to redefine itself and its relationship with Europe.
Join us at Central Hall, Westminster in the heart of London for Sooner Than You Think on June 11-12, as Bloomberg brings together the smartest minds on the planet to answer these vital questions.
Eileen Burbidge
Passion Capital
Partner
William R. Evanina
U.S. National Counterintelligence and Security Center
Director
Benoist Grossmann
Idinvest Partners
Managing Partner
Caroline Hyde
Bloomberg Television
European Business Correspondent
Elizabeth Krutoholow
Bloomberg Intelligence
Senior Healthcare Analyst - Specialist Pharma and Biotech
Bernard Liautaud
Balderton
Managing Partner
John Micklethwait
Bloomberg
Editor-in-Chief
Flavia Tata Nardini
Fleet
Co-Founder & CEO
Xavier Niel
Iliad Group
Founder
Ilkka Paananen
Supercell
CEO & Co-Founder
Diego Piacentini
Italian Republic
Government Commissioner for the Italian Digital Agenda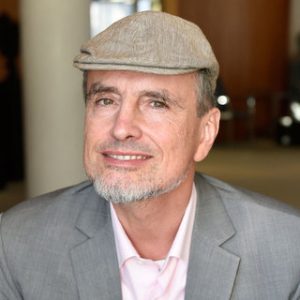 Jürgen Schmidhuber
NNAISENSE
President
Jackie Simmons
Bloomberg
Executive Editor, Global Business
Brad Stone
Bloomberg
Senior Executive Editor, Global Tech; Sooner Than You Think Editorial Co-Chair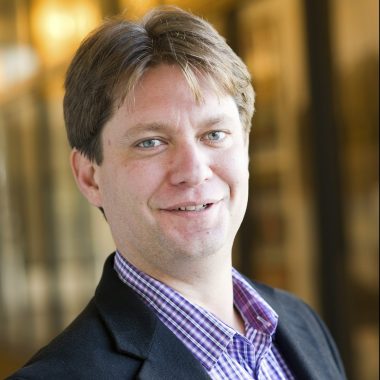 Ashlee Vance
Bloomberg Businessweek
Writer
Roxanne Varza
Station F
Director
Carlos Ghosn
Renault-Nissan-Mitsubishi
Chairman & CEO
John Collison
Stripe
President & Co-Founder
Mustafa Suleyman
DeepMind
Co-Founder and Head of Applied AI
Niklas Zennström
Atomico
CEO & Founding Partner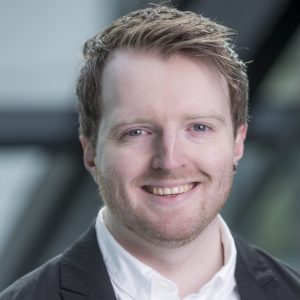 Nate Lanxon
Bloomberg
European Technology Reporter and Editor
Frédéric Mazzella
BlaBlaCar
Founder and President
Meerah Rajavel
Forcepoint
Chief Information Officer
Yves Bernaert
Accenture
Senior Managing Director - Technology Europe Lead
Pierre Nanterme
Accenture
Chairman & CEO
Floris van den Dool
Accenture
Managing Director, Accenture Security--Europe & Latin America
Will Shu
Deliveroo
Co-Founder and CEO
John Chambers
JC2 Ventures
Founder & CEO
Maurice Lévy
Publicis Groupe
Chairman of the Supervisory Board
Marie Mawad
Bloomberg
Reporter Global Tech
Alexander Schlaubitz
Lufthansa
Vice President Marketing
Caroline Connan
Bloomberg Television
International Correspondent
Anne Hidalgo
Mayor of Paris
Geraldine Amiel
Bloomberg News
Paris Bureau Chief
Aleksander Gorkowienko
Spirent Communications
SecurityLabs Managing Consultant
Christopher Wylie
Whistleblower, Former Director of Research for Cambridge Analytica
Eddie Schwartz
DarkMatter
Executive Vice President of Cyber Services
Jeremy Kahn
Bloomberg News
Senior Reporter
Yann LeCun
Facebook
VP & Chief AI Scientist
Anurag Rana
Bloomberg Intelligence
Sector Head & Senior Equity Analyst, Software & IT Services
Sooner Than You Think London
Get your pass to Sooner Than You Think.
For more details on sponsorship opportunities, please contact Paul Cox at pcox40@bloomberg.net.