September 5, 2019 | Singapore
Sooner Than You Think
This September in Singapore, we'll take a deep dive into the technologies and debates that are changing artificial intelligence — indeed that are changing many of the basic assumptions of our daily lives including the very future of life itself.
Change is coming. Sooner than you think.
Artificial intelligence, or AI, is both the stuff of Terminator-esque, end-of-humanity scenarios and an invisible but steadily increasing part of our daily lives.
Companies and governments are investing heavily in this space. AI related technologies could unlock up to $15.4 trillion in annual business value worldwide. Some experts think AI will create more jobs; others say it will put millions out of work. Even without killing jobs, AI may reinforce inequality and erode civil liberties. It could lead to humans living longer. It may tame climate change. The potential is limitless. So are the consequences.
The biggest concrete concern is that today's AI is, ironically, too often frustratingly stupid or opaque in reaching a conclusion. And there remains doubts on whether artificial general intelligence is even feasible.
Join us in Singapore as we side step the hype to uncover the real potential of artificial intelligence.
September 5 - Thursday
8:00 am
Registration Opens & Welcome Refreshments
9:25 am
The AI Debate: Existential Threat or Great Leap Forward
Should business and society embrace AI's in all its glory, or be afraid? Can the technology industry self-regulate on ethics?
Speakers
9:50 am
Spotlight: IBM
IBM has been on the forefront of AI for decades. We find out how the latest advancements are transforming business.
Speaker
10:10 am
Spotlight: SenseTime
The latest from the world's most valuable AI start-up.
Speaker
Xu Li

Co-founder and CEO, SenseTime
11:00 am
In Conversation: David Kenny
We explore how the Nielsen CEO's past experience as head of IBM Watson is helping him predict the future of consumer behavior.
Speaker
11:20 am
A Personal Shopper for Everyone
We take a look at how AI will revolutionize the consumer experience with personalized product offerings and whether AI could drive consumers back to brick and mortar stores.
Speakers
11:45 am
Jobs: Creator or Destroyer
Some experts think AI will create more jobs; others say it will put millions out of work. We debate the true effect of AI on jobs and how we should prepare for labor market disruption.
Speaker
12:10 pm
No More Traffic
Will AI render traffic gridlock an unpleasant memory?
Speaker
12:35 pm
The Defenders
An always online society powered by ubiquitous AI and the internet of things. Sounds like a dream for hackers, predators and propagandists. We talk safety, security and privacy for children and adults, and how education could be the best defense.
Speaker
2:00 pm
The Last Human in the Bank
Some parts of banking will always need the personal touch.
Speaker
2:25 pm
Finding the Next Global Football Star
How is AI helping football clubs find the next Leo Messi?
Speaker
2:45 pm
Spotlight: Microsoft
Dr. Hon joins us for a demonstration of cutting edge technology.
Speaker
Dr. Hsiao-Wuen Hon

Corporate Vice President, Microsoft Asia-Pacific R&D Group and Microsoft Research Asia
3:05 pm
The Robot Doctor Will See You Now
From preventing illness, to helping Doctors in their diagnoses, we hear the latest from the cutting edge of healthcare technology.
Speakers
Julie Shin Choi

General Manager, Products and Research Marketing, Intel Corporation, Vice President, Artificial Intelligence (AI) Products Group

Rosaline Chow Koo

Founder and CEO, CXA Group
3:30 pm
The Sound of Music
From soundwaves tailored to the shape of your ears, to transforming how music is made, AI will change the music and audio industries forever.
Speaker
S Iswaran
Republic of Singapore
Minister for Communications and Information, Minister-in-charge of Trade Relations
Sutapa Amornvivat
SCB Abacus
CEO
Ankiti Bose
Zilingo Pte Ltd
Co-Founder and CEO
Giels Brouwer 
SciSports
Founder and Chief Innovation Officer
Julie Shin Choi
Vice President, Artificial Intelligence (AI) Products Group
General Manager, Products and Research Marketing, Intel Corporation
Caecilia Chu
YouTrip
Co-Founder and CEO
Nicole Eagan
Darktrace
CEO
Harriet Green
IBM Asia Pacific
CEO and Chairman
Dr. Hsiao-Wuen Hon
Microsoft Asia-Pacific R&D Group and Microsoft Research Asia
Corporate Vice President
Mallika Kapur
Bloomberg Live
Senior Editor, Asia Pacific
David Kenny
Nielsen
CEO and Chief Diversity Officer
Rosaline Chow Koo
CXA Group
Founder and CEO
Hari V Krishnan
PropertyGuru Group
CEO
Meng Ru Kuok
BandLab Technologies
CEO
Steve Leonard
SGInnovate
Founding CEO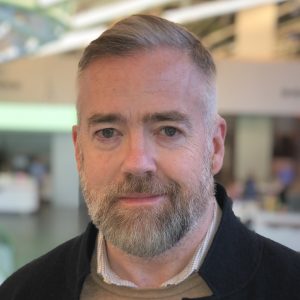 Mark Miller
Bloomberg Live
Global Editor
Akash Passey
Volvo Bus Corporation
Senior Vice President
Oliver Tonby
McKinsey & Company
Chairman, Asia
Xu Li
SenseTime
Co-founder and CEO
Sponsors
DBS is a leading financial services group in Asia with a presence in 18 markets. Headquartered and listed in Singapore, DBS is in the three key Asian axes of growth: Greater China, Southeast Asia and South Asia. The bank's "AA-" and "Aa1" credit ratings are among the highest in the world.
Recognised for its global leadership, DBS has been named "Global Bank of the Year" by The Banker and "Best Bank in the World" by Global Finance. The bank is at the forefront of leveraging digital technology to shape the future of banking, having been named "World's Best Digital Bank" by Euromoney. In addition, DBS has been accorded the "Safest Bank in Asia" award by Global Finance for ten consecutive years from 2009 to 2018.
DBS provides a full range of services in consumer, Small-to-Medium Enterprise (SME) and corporate banking. As a bank born and bred in Asia, DBS understands the intricacies of doing business in the region's most dynamic markets. DBS is committed to building lasting relationships with customers, and positively impacting communities through supporting social enterprises, as it banks the Asian way. It has also established a SGD 50 million foundation to strengthen its corporate social responsibility efforts in Singapore and across Asia.
In 2018, DBS Private Bank was also awarded "Best Private Bank in Asia-Pacific" by Global Finance and "Best Private Bank for Innovation" by PWM/The Banker. Building on years of experience in building wealth and an award-winning research team, DBS Private Bank continues to provide clients with an innovative suite of products and services, cementing its position as one of the largest private banks in Asia-Pacific and a leading wealth manager in Asia.
IBM Services is partnering with the world's leading companies to reimagine and reinvent their business through technology.
We co-create new business models, processes and infrastructure that embraces digital disruption and drives revenue growth. We design personalized customer experiences that drive loyalty enabled by deep industry expertise, data driven analytics and technology. By integrating leading market place technology and IBM's advanced R&D labs, we can modernize and optimize any business. We are trusted to deliver secure, resilient and reliable services. We are dedicated to running smart operations, continuously learning and improving efficiency and quality, with AI and automation.
No one has helped more businesses grow globally. We deliver sustained value for clients that make a difference in the real world. IBM Services is partnering with:
4 out of the top 5 airlines by revenue
8 out of 10 leading mobile operators
8 out of 10 largest automobile manufacturers
10 out of 10 world's largest banks
4 out of 10 largest global retailers
7 out of 10 biggest insurance companies
NetApp is the data authority for hybrid cloud. We provide a full range of hybrid cloud data services that simplify management of applications and data across cloud and on-premises environments to accelerate digital transformation. Together with our partners, we empower global organizations to unleash the full potential of their data to expand customer touchpoints, foster greater innovation, and optimize their operations. For more information, visit www.netapp.com. #DataDriven
Summit Partners
Established in 1973, the American Chamber of Commerce in Singapore (AmCham) is the largest and the most active international business association in Singapore and Southeast Asia, with over 5,200 members representing more than 700 companies. Our Chamber is comprised of 13 industry specific committees, and conducts nearly 250 events per year.
AmCham is a forward-thinking, business-progressive association.  Our mission is to create value for our members by providing advocacy, business insights, and connections. Our membership includes American companies and Singaporean and third-country companies with significant U.S. business interests.  AmCham is an independent, non-partisan business organization.  We are a member of the 28-chamber-strong AmChams of Asia Pacific (AAP).
Our goal is to provide the information and facilitate the access and connections that give members insight into the local, regional, and global operating environment, enhance their professional capabilities, and enable them to make well informed business decisions.
The British Chamber of Commerce is committed to helping strengthen the ties between the UK and Singapore, and we are proud to serve as a strong and credible voice for British businesses in Singapore. We have done so since 1954.
Whether you are just starting your research intro ASEAN by scoping the market opportunities in Singapore, have established your business and seeking growth, building connections to the UK Government, or looking for brand exposure and employee development opportunities, the Chamber is here to support your needs at every stage of your journey.
With a full calendar of activities throughout the year including events, publications and opportunities to collaborate with our members, the Chamber team is available to help as a point of resource, introductions, networking, learning and profile-raising.
The services we provide all work towards supporting our members in achieving your business objectives and align with our mission of Building Networks, Connecting Businesses and Creating Opportunities.
The Financial Women's Association Singapore drives professionalism in the financial sector, with special emphasis on the role of women and the development of future leaders.
Our mission statements are:
To promote education, advancement and recognition of women in the financial sector; not foregoing work-life balance
To encourage young female leaders-of-tomorrow to seek career opportunities and advancement in finance through mentorship programs
To provide a networking platform for professional support and contacts.
To contribute to social and community development by offering financial or resource support to charitable causes, with particular focus on women's needs
The Singapore Council of Women's Organisations (SCWO) is the National Coordinating body of women's organisations in Singapore. We have more than 50 Member Organisations representing over 500,000 women in Singapore.
Incorporated in March 1980, the SCWO, having been founded by women, seeks to unite the various women's organisations, clubs, committees, groups and women leaders together, working in accordance with its various aims and objectives.
The SCWO seeks to co-ordinate these associations into a national movement and to act on their behalf in matters for which is authorised by its members.
It seeks to promote the ideals of `Equal Space, Equal Voice and Equal Worth' for women in
Singapore.
Services
The SCWO offer a range of services mostly for women in need. They are the Star Shelter, the Maintenance Support Central and Civil and Muslim Law Legal Clinics.
Initiatives
The SCWO has various initiatives for women – to provide a platform for networking, education and inspiration through the Women's Register (WR) and bring awareness to the benefits of gender-balanced business through BoardAgender. It also celebrates the achievements of women through the Singapore Women's Hall of Fame.
Facilities
The SCWO has various facilities that caters to the public such as the IT Hub, New2U Thrift Shop, Function Rooms, and a Library.
Participation is by invitation only.
To request an invitation or inquire for more details, please email bliveasia@bloomberg.net.