October 30, 2018 | New York City
The Future of Crowdfunding
Bloomberg will convene investors, c-level executives, advisers and entrepreneurs to share their insights on how to utilize crowd-sourcing to raise capital, invest and contribute to society. During this full day event, we'll take a comprehensive look at how crowdfunding is challenging regulators to improve investor protections, leveling the playing field for inclusive entrepreneurship and more.
For decades, only Wall Street and the uber-wealthy were able to invest in companies for an equity stake; so Main Street figured out a way around this. Crowdfunding connects startups and nonprofits that need funds for their ideas with individuals who have money and believe in them. But crowdsourcing means much more than raising funds from the public. If done right, it can be very rewarding but how to go get in on the action can appear convoluted and risky. During this full-day event, we'll flip confusion into clarity and discuss the strides made, barriers that remain and the different types of crowdfunding; equity, debt, donation and reward.
Todd Stottlemyre
World Series Champion, Author and Former MLB Player,
Lo Toney
Plexo Capital
Founding Managing Partner 
Daryl Hatton
FundRazr
CEO
Kathi Vidal
Winston & Strawn LLP
Partner
Rachana Bhide
Bloomberg Engineering
Global Talent Lead
Shartia Brantley
Bloomberg
Senior Programming Director
Mike Gelinas
Unicorn Crowdfunding Inc.
Co-Founder
Dylan Enright
Wefunder
Founding Partner
Karen Cahn
iFundWomen
Founder & CEO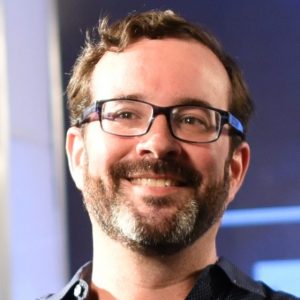 Chuck Pettid
Republic
Partner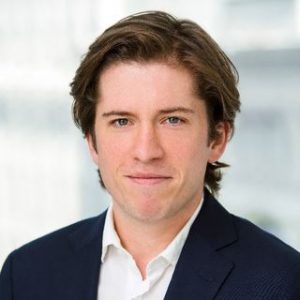 Max Chafkin
Bloomberg Businessweek
Features Editor
Scott Rosner
Columbia University
Academic Director Sports Management Program
Beau Wangtrakuldee
AmorSui-Lab Apparel Reimagined
PhD, Founder & CEO
Aman Advani
Ministry of Supply
Co-Founder and CEO
Taylor Jay
The Taylor Jay Collection
Founder
Lindsey Rupp
Bloomberg
Reporter
Dr. Oksana Malysheva
Sputnik ATX
Managing Partner & CEO
Daniel Drew
First Realfund
CEO
Tore Steen
CrowdStreet
CEO
Jamie Ostrow
CrowdCheck
Chief Administrative Officer
Oshrat Carmiel
Bloomberg
Reporter
Ingrid Embree
GlobalGiving
Managing Director
Sara Margulis
Honeyfund.com, Inc.
Co-founder & CEO
Austin Carr
Bloomberg News
Reporter
Steve Davis
Goodwin
Partner
Kathi Vidal
Winston & Strawn LLP
Managing Partner
Teresa Goody
The Goody Group LLC
Founder & CEO
Greg Farrell
Bloomberg
Investigative Reporter
Leigh Radford
The Procter & Gamble Company
Vice President, P&G Ventures
Georgia Quinn
CoinList
General Counsel
Perianne Boring
Chamber of Digital Commerce
Founder & President
Shidan Gouran
Global Blockchain Technologies Corp.
President & CEO
Josh Brustein
Bloomberg
Technology Reporter
Asher Abraham
OurCrowd
Vice President
Juliana Fetherman
Making Authentic Friendships LLC
Founder and CEO
James Joyce
Real Vision
Head of Content Distribution
Drew Tulchin
Meow Wolf
VP, Investments and Capital
Jeff Muskus
Bloomberg Businessweek
Senior Technology Editor
Krishan Arora
Arora Project
CEO & Founder
Nicolas Leeper
SeedInvest
Vice President

Prof. Ethan Mollick
University of Pennsylvania's Wharton School
Professor
Nicole Sawyer
Bloomberg
Programming Director
Shazi Visram
Happy Family Brands
Founder & ChairMom
Sponsor
The Unicorn is an Equity Crowdfunding TV show airing on Bloomberg Television Fall 2018 that is helping companies raise money and get maximum exposure.  The Unicorn is the industry-leading crowd funding platform and is utilizing its vast reach to help drive traffic to companies that are looking to raise capital.
Viewers of The Unicorn TV will have a chance to invest in the companies that they have an interest in, "if you love the product, you can own part of the company". The Unicorn disrupts the challenges of raising money for businesses by providing them the stage to pitch to viewers who can invest in them.
Every Saturday on 'Bloomberg TV' companies have the opportunity to raise funds to help take their companies to the next level.  Go to www.theunicorn.tv.  No Sharks Just Unicorns.