October 30, 2018 | New York City
The Future of Crowdfunding
Bloomberg will convene investors, c-level executives, advisers and entrepreneurs to share their insights on how to utilize crowd-sourcing to raise capital, invest and contribute to society. During this full day event, we'll take a comprehensive look at how crowdfunding is challenging regulators to improve investor protections, leveling the playing field for inclusive entrepreneurship and more.
For decades, only Wall Street and the uber-wealthy were able to invest in companies for an equity stake; so Main Street figured out a way around this. Crowdfunding connects startups and nonprofits that need funds for their ideas with individuals who have money and believe in them. But crowdsourcing means much more than raising funds from the public. If done right, it can be very rewarding but how to go get in on the action can appear convoluted and risky. During this full-day event, we'll flip confusion into clarity and discuss the strides made, barriers that remain and the different types of crowdfunding; equity, debt, donation and reward.
October 30 - Tuesday
8:00 am
Registration & Networking Breakfast
9:15 am
The State of the Crowd
The new way of raising money has arrived. Crowdfunding connects startups and nonprofits who need funds for their ideas with individuals who have money and believe in them and the industry is projected to grow to over $300 billion by 2025. But crowdsourcing means much more than raising funds from the public. If done right, it can be very rewarding but how to go get in on the action can appear convoluted and risky. We'll flip confusion into clarity and break crowdfunding into basics; equity, debt, donation and reward.
Speakers
Moderator
9:45 am
Game Changers
For many competitive athletes, their dreams fall short because they lack the necessary funding to stay in the game. From another standpoint, when retiring from sports, the power of a name can only take a former athlete so far; so many apply their leadership skills to transition to meaningful career in business. As more athletes venture into the tech and business world, by either investing in companies or becoming business leaders, we'll examine how crowdfunding plays a role in raising funds on and off the court.
Speaker
10:15 am
A New Approach to Fashion
Crowdfunding has had a democratizing effect on a number of industries and that includes retail. Not so long ago, the goal of any small fashion label was to sell wholesale to Macy's or Nordstrom. It was a top-down approach that kept power in the hands of corporates. But crowdfunding is flipping that model, empowering boutique, specialty brands and giving consumers only what they really want — highly personalized fashionwear — whether it's a machine-washable suit or the petite version of their favorite brand.
Speakers
10:55 am
Financing a Diverse Future
The #MeToo and Time's Up movement has paved the way for a new generation of entrepreneurial women. The business case for diversity shows companies with diverse teams are more creative, innovative, and profitable.
Yet out of the $85 billion in venture capital invested in 2017, only 2% went to women founders, and even less went to minority female entrepreneurs. In this panel we'll feature startups with diverse founders who beat the odds and investors committed to tackling issues of diversity in the startup and VC community.
Speakers
Moderator
11:30 am
Crowdfunding on The High-Rise
The rapidly evolving landscape of real estate crowdfunding platforms has opened up new doors for developers and investors; whether it's the ability to raise money to fix and flip a home, raise money for large scale developments, and even buy distressed mortgages. While these advancements have unleashed windows of opportunity to invest in new asset classes, avoiding risky and insufficiently-vetted securities can be overwhelming and confusing. In this panel we'll speak to the risk-takers with real skin in the game and
examine the continued growth of real estate crowdfunding, how the quality of legal structures and investment offerings have improved and break down the do's and don'ts of real estate crowdfunding.
Speakers
Moderator
1:05 pm
Conscious Crowdfunding
Over the past 3 years crowdfunding has generated more than $34 billion. Over the next decade that number is expected to increase 10-fold. With an estimated 70% of that cash flow going to those in need, nowhere are the benefits more visible than use cases for public good. Whether you are a teacher using crowdfunding to pay for classroom supplies or an individual donating directly to disaster relief, conscious crowdfunding is shifting the way charitable work gets done. In this panel we'll explore the risks and rewards of crowdfunding for non-profits, challenges around tax deductions and how the crowd is transforming philanthropy.
Speakers
1:30 pm
The Changing Face of Regulation
Since the JOBS Act was passed in 2012 allowing non-accredited investors to participate in equity crowdfunding, the number of crowdfunding platforms across, real estate, ecommerce, sports, philanthropy and more has skyrocketed.
Regulators have loosened the rules to in an effort to lower the barrier to innovation, but now regulators are a little more than nervous about how to not only protect investors from dishonest companies but how to protect unsophisticated shareholders from themselves.
Speakers
2:00 pm
Corporates Role in Social Entrepreneurship
To stay innovative, corporations are turning to the crowd as their partner of choice. From big tech firms like Apple to consumer goods companies like P&G, corporates recognize the importance of outside collaboration as they seek to stay fresh and develop new products. Leigh Radford, VP & GM of P&G Ventures, says her team runs like a startup studio — in some cases, acting like an incubator or accelerator. In this session, P&G will be making a major announcement on their role with crowdfunding.
Speaker
Leigh Radford

Vice President, P&G Ventures, The Procter & Gamble Company
Moderator
2:30 pm
The Ins and Outs of the Crypto Crowd
The emerging crypto market is creating a new economic system, making traditional Wall Street titans like JPMorgan and Bank of America with no other choice but to explore blockchain technology. A World Economic Forum report estimates that by 2025, 10 percent of GDP will be stored in blockchains. So if blockchain technology is revolutionizing finance, what impact will it have on startups and venture investing? Already a number of blockchain startups have launched their own cryptocurrency presales to fund ventures, underscoring that disruption is already underway.
Speaker
3:20 pm
No VC Funding? No Problem!
It's no secret that raising money has historically been one of the most challenging things that prevents Entrepreneurs from turning great ideas into profitable businesses.
80 percent of businesses fail due to cash flow problems. While crowdfunding is not the cure to founders funding problems, social entrepreneurship has stimulated innovation in some regard. Just like YouTube gave musicians a platform to become stars without a signed deal from a major record label, crowdfunding has become the go to platform for startups to raise funds without the blessing from a VC. We'll speak to successful Entrepreneurs about how they overcame funding challenges, built and scaled their business.
Speakers
Moderator
Jeff Muskus

Senior Technology Editor, Bloomberg Businessweek
3:50 pm
Education and the College Crowdfunding Craze
Get rich-quick schemes have taken on a new form with the rise of crowdfunding and students have jumped on the bandwagon. Whether it's ambitious college students betting their money on a new startup in hopes of becoming the next tech billionaire, or navigating the crowdsourced sites to raise funds to repay their own student loans, education is key to getting it right. This panel (keynote) examines the ins and outs of social entrepreneurship and what students need to know to stay ahead.
Speakers
4:10 pm
From Basement to Boardroom
Some of the best ideas in business — didn't originate in established corporations but in people's basements. For our closing session, we will explore how members of the crowd can become trailblazers, reshaping industries and our world.
4:35 pm
Cocktail Reception/Networking
Todd Stottlemyre
World Series Champion, Author and Former MLB Player,
Lo Toney
Plexo Capital
Founding Managing Partner 
Daryl Hatton
FundRazr
CEO
Kathi Vidal
Winston & Strawn LLP
Partner
Rachana Bhide
Bloomberg Engineering
Global Talent Lead
Shartia Brantley
Bloomberg
Senior Programming Director
Mike Gelinas
Unicorn Crowdfunding Inc.
Co-Founder
Dylan Enright
Wefunder
Founding Partner
Karen Cahn
iFundWomen
Founder & CEO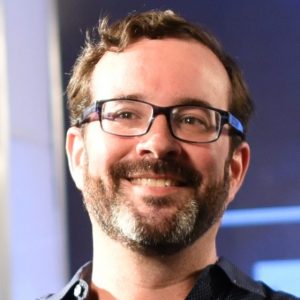 Chuck Pettid
Republic
Partner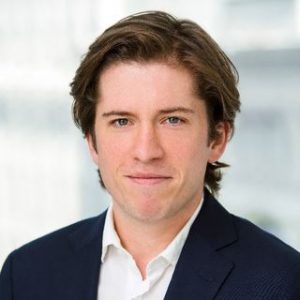 Max Chafkin
Bloomberg Businessweek
Features Editor
Beau Wangtrakuldee
AmorSui-Lab Apparel Reimagined
PhD, Founder & CEO
Aman Advani
Ministry of Supply
Co-Founder and CEO
Taylor Jay
The Taylor Jay Collection
Founder
Nisa Amoils
Board CityBlock Capital
Investor
Dr. Oksana Malysheva
Sputnik ATX
Managing Partner & CEO
Benjamin Cooper
Cushman & Wakefield
Senior Managing Director
Daniel Drew
First Realfund
CEO
Tore Steen
CrowdStreet
CEO
Oshrat Carmiel
Bloomberg
Reporter
Ingrid Embree
Global Giving
Managing Director
Steve Davis
Goodwin
Partner
Kathi Vidal
Winston & Strawn LLP
Managing Partner
Teresa Goody
The Goody Group LLC
Founder & CEO
Leigh Radford
The Procter & Gamble Company
Vice President, P&G Ventures
Georgia Quinn
CoinList
General Counsel
Asher Abraham
OurCrowd
Vice President
Drew Tulchin
Meow Wolf
VP, Investments and Capital
Jeff Muskus
Bloomberg Businessweek
Senior Technology Editor
Krishan Arora
Arora Project & Blockchain Shift
CEO & Founder
Nicolas Leeper
SeedInvest
Vice President

Prof. Ethan Mollick
Wharton University
Academic Director and co-founder of Wharton Interactive
Sponsor
The Unicorn is an Equity Crowdfunding TV show airing on Bloomberg Television Fall 2018 that is helping companies raise money and get maximum exposure.  The Unicorn is the industry-leading crowd funding platform and is utilizing its vast reach to help drive traffic to companies that are looking to raise capital.
Viewers of The Unicorn TV will have a chance to invest in the companies that they have an interest in, "if you love the product, you can own part of the company". The Unicorn disrupts the challenges of raising money for businesses by providing them the stage to pitch to viewers who can invest in them.
Every Saturday on 'Bloomberg TV' companies have the opportunity to raise funds to help take their companies to the next level.  Go to www.theunicorn.tv.  No Sharks Just Unicorns.