29 June 2018 | London
The Future of Cryptocurrencies
What started as a programmer's hobby almost 10 years ago, is now a rapidly growing sector that has generated high returns for early investors. Cryptocurrencies are largely thought to have the potential to emerge as a transformative payment innovation, but the volatility and wild price swings of late have left the investment community skeptical. Is this technology a breakthrough in international payments technology, or is it a speculative bubble bound to burst? Bloomberg brings in subject-matter experts and leading industry players from the virtual currency market to discuss crypto's regulatory future, the factors driving its volatility, and potential trading strategies.
June 29 - Friday
8:30 am
Registration and Networking Breakfast
9:20 am
In conversation with Bruce Fenton, Founder at Chainstone Labs
Speaker:
Interviewed by:
9:40 am
Bloomberg Intelligence Presentation - Taming the Crypto Wild West
A data dive into the future of regulating cryptocurrencies in Europe.
Speaker:
Ben Elliott

Washington Policy Analyst, Financials, Bloomberg Intelligence
9:50 am
Cryptocurrencies' Regulatory Conundrum
Cryptocurrencies are rapidly growing as an asset class, stoking fear that if not appropriately regulated, they have the potential to become a bubble. Regulation, however, is not a panacea, and doesn't always achieve desirable results when limiting financial and technological innovations. Should Europe follow the United States' lead and treat cryptocurrencies as securities, or should they be redefined as a new asset class? How can financial regulators also identify and differentiate the ethical ICO players?
Speakers:
Moderator:
10:20 am
In conversation with Nicolas Cary, co-Founder & Vice Chairman at Blockchain
Speaker:
Interviewed by:
Nate Lanxon

European Technology Reporter and Editor, Bloomberg
10:40 am
Will Cryptocurrencies Go Mainstream?
How does the crypto ecosystem fit within global finance, and how does the crypto craze impact Wall Street Banks' trading strategies? Will blockchain projects become increasingly mainstream to the point that cryptocurrencies are accepted as common tender? Does this have the potential to be a new revenue stream for established financial institutions or are they treading into uncharted waters? Do the benefits of being an early adopter outweigh the risks associated with entering a market that lacks regulatory controls?
Speakers:
Moderator:
11:10 am
Crypto Beta: Introducing the Bloomberg Galaxy Crypto Index
Speaker:
11:20 am
Investing into Crypto: Cryptomania or a Long-Term Smart Investment
What started as a coder's hobby almost 10 years ago has rapidly grown into an exciting and mystifying asset. After years of low rates, generating a sustainable and consistent return in this low-yield environment is one of the biggest challenges fund managers face. Despite recent dramatic price swings, cryptocurrencies have become a new asset class that portfolio managers use to generate returns. Will it survive the recent price turbulence, or prove a flash in the pan? When does disruptive innovation turn into an overcrowded shark tank ripe with competition, premium services, and even fraud?
Moderator:
Speakers:
Jim Preissler
trade.io
CEO
Bruce Fenton
Chainstone Labs
Founder
Nejra Cehic
Bloomberg Television and Radio
Anchor
Ben Elliott
Bloomberg Intelligence
Washington Policy Analyst, Financials
Ajit Tripathi
ConsenSys
Partner
Ryan Radloff
CoinShares
CEO
Nour Al Ali
Bloomberg Dubai
Editor
Nicolas Cary
Blockchain
Co-Founder & Vice Chairman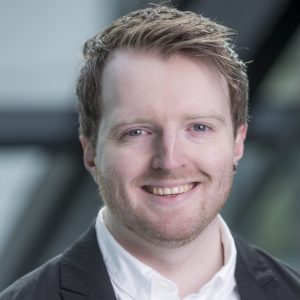 Nate Lanxon
Bloomberg
European Technology Reporter and Editor
Mona El Isa
Melonport
CEO & Co-founder
Oliver von Landsberg-Sadie
BCB Group
Founder & CEO
John Patrick Mullin
trade.io
Managing Director of Research and Business Development
Edward Robinson
Bloomberg News
Senior Writer
Sujeet Banerjee
Bloomberg L.P.
Product Manager
Nic Niedermowwe
Prime Factor Capital
Co-Founder & CEO
Boudewijn Rooseboom
Cyber Capital
Founder & Managing Director
Stijn Vander Straeten
Crypto Storage AG
CEO
Sponsor
trade.io is a next generation institution, bridging the world of traditional finance with state-of-the-art fintech and blockchain innovations to provide a more ethical & efficient financial environment for financial consumers. trade.io does this by drawing upon its unparalleled history in the financial and blockchain sectors to provide top-range turnkey services. Currently in high demand are:
> The trade.io Consulting Services to verified ICOs who have been vetted for long-term viability.
> The trade.io Investing Program, through which angel investors and institutions can invest in up and coming, high-potential ICOs at highly discounted rates with additional benefits. The program also complements the trade.io Consulting Services, helping verified ICOs reach their hardcap through access to a pool of more than $300 million earmarked for investment in those ICOs.
> The highly-anticipated trade.io exchange, built by traders for traders. It sets itself apart as the first crypto exchange to offer a professional, fully customizable and highly intuitive trading environment.
The company owes its ongoing successes to its community. They helped to raise over 31 million USD for the trade.io ICO which concluded in January of this year, and they continue to constructively shape the processes, services and products offered by the company. https:trade.io