Jakarta, Indonesia | March 15, 2018
The Future of Healthcare:
Going Universal
Indonesia has set itself the ambitious goal of establishing universal healthcare by 2019; a move commended by the UN as part of the 2030 Sustainable Development Goals. Yet, while the goals of universal healthcare are impeccable, they are running up against the reality of a tough budgetary environment and the inherent problems within the Indonesian healthcare market; a vast geography; patchy existing coverage; and a relative lack of trained healthcare professionals
Going universal
Indonesia has set itself the ambitious goal of establishing universal healthcare by 2019; a move commended by the UN as part of the 2030 Sustainable Development Goals. Yet, while the goals of universal healthcare are impeccable, they are running up against the reality of a tough budgetary environment and the inherent problems within the Indonesian healthcare market; a vast geography; patchy existing coverage; and a relative lack of trained healthcare professionals.
In this environment, Bloomberg will convene senior stakeholders in the Indonesian healthcare market for The Future of Healthcare; an exclusive, invitation-only breakfast that will uncover insight into the new strategies, technologies and partnerships helping professionals overcome limited human and financial resources to improve Indonesian healthcare outcomes.
March 15 - Thursday
9:05 am
The Future of Healthcare in Indonesia
Speaker
Usman Sumantri

Head of Human Resources Empowerment and Development Agency, Ministry of Health, Republic of Indonesia
9:25 am
Transforming Healthcare - Full Coverage; Better Outcomes
Executives share their insight into the new strategies, new technologies, and new partnerships that are helping them overcome the national market's inherent challenges to improve healthcare outcomes in Indonesia.
Speakers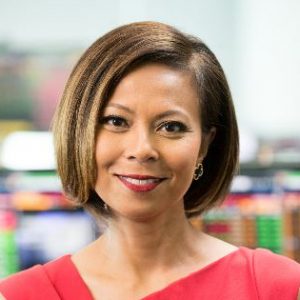 Haslinda Amin
Bloomberg Television
Chief International Correspondent for Southeast Asia
Prof. Dr. Fachmi Idris
BPJS Kesehetan
President Director
Dr. Ivan Sini
PT Bundamedik
Chairman
Usman Sumantri
Ministry of Health, Republic of Indonesia
Head of Human Resources Empowerment and Development Agency
Suryo Suwignjo
Philips Indonesia
President Director
Sponsor
HCL Technologies
HCL Technologies (HCL) is a leading global IT services company that helps global enterprises re–imagine and transform their businesses through Digital technology transformation. HCL operates out of 32 countries and has consolidated revenues of US$ 7.4 billion, for 12 Months ended 30th September, 2017. HCL focuses on providing an integrated portfolio of services underlined by its Mode 1–2–3 growth strategy. Mode 1 encompasses the core services in the areas of Applications, Infrastructure, BPO and Engineering & R&D services, leveraging DRYiCETM Autonomics to transform clients' business and IT landscape, making them 'lean' and 'agile'. Mode 2 focuses on experience–centric and outcome–oriented integrated offerings of Digital & Analytics, IoT WoRKS™, Cloud Native Services and Cybersecurity & GRC services to drive business outcomes and enable enterprise digitalization. Mode 3 strategy is ecosystem–driven, creating innovative IP–partnerships to build products and platforms business. HCL leverages its global network of integrated co-innovation labs and global delivery capabilities to provide holistic multi–service delivery in key industry verticals including Financial Services, Manufacturing, Telecommunications, Media, Publishing, Entertainment, Retail & CPG, Life Sciences & Healthcare, Oil & Gas, Energy & Utilities, Travel, Transportation & Logistics and Government. With 119,040 professionals from diverse nationalities, HCL focuses on creating real value for customers by taking 'Relationships Beyond the Contract'. For more information, please visit
www. hcltech.com
Participation is by invitation only.
To request an invitation or inquire for more details, please email bliveasia@bloomberg.net.