Brooklyn |  October 16, 2018
Sooner Than You Think
This fall in New York, we'll take a deep dive into the technologies that are changing how we spend, save and invest — indeed that are changing many of the basic assumptions of our daily lives including the very future of money itself.
Change is coming. Sooner than you think.
From AI-enabled robo-investing to the implications for retail of a cashless world to the impact on monetary policy if and when governments move to digital tender, technological innovation is rapidly changing our relationship to money, creating major new opportunities but also creating poorly understood risks.
To explore these and other related topics, from the future of financial data security to the technological implications of a workforce delaying retirement, we'll talk to the technologists, visionaries, founders, and entrepreneurs who are creating the future as well as the venture capitalists, hedge funds, banks and major financial institutions making big bets on how we'll live our financial lives.
Natalie Bruss
Fifth Wall Ventures
Partner
Bill Capuzzi
Apex Clearing
CEO
Wole Coaxum
MoCaFi
Founder & CEO
Vanessa Colella
Head of Citi Ventures,
Chief Innovation Officer, Citi
Kara Coppa
BLΔKFX
COO, EVP & Co-Founder
Dr. Stacey Dixon
Intelligence Advanced Research Projects Activity (IARPA)
Director
Catherine Flax
Pefin
CEO
Adena Friedman
Nasdaq
President and CEO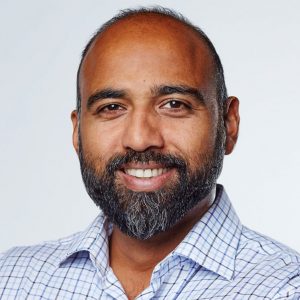 Rishi Garg
Mayfield Fund
Partner
Nima Ghamsari
Blend
CEO & Co-Founder
Matt Harris
Bain Capital Ventures
Managing Director
Ramya Joseph
Pefin
Founder
Joey Krug
Pantera Capital
Co-Chief Investment Officer
Yo Sub Kwon
Co-Founder & CEO, Hosho.io
Managing Partner, Pink Sky Capital
Renaud Laplanche
Upgrade
Co-Founder & CEO
Anthony Noto
SoFi
CEO
Charles Phillips
Infor
CEO
Andy Rachleff
Wealthfront
Co-Founder & CEO
Christine Sandler
Coinbase
Director of Institutional Sales
Stacy Scott
Kroll
Managing Director, Cyber Security and Investigations
Shamina Singh
Mastercard Center for Inclusive Growth President;
Executive Vice President, Sustainability
Vlad Tenev
Robinhood
Co-Founder & Co-CEO
Ryan Williams
Cadre
Co-Founder & CEO
Cathie Wood
ARK Invest
CEO & CIO
Edith Yeung
500 Startups
Partner
October 16 - Tuesday
8:00 am
Registration & Networking Breakfast
9:45 am
Where Millennials are Investing
The technology behind some of the leading mobile investment companies shares insights on trends and what matters most to Millennial investors.
Speaker
10:50 am
Lending 2.0
Startups are ramping up their competition with traditional banks in small business lending as well as consumer loans and mortgages.
Speakers
11:10 am
Where Top Venture Capitalists are Investing Now
Identifying the hottest trends in fintech and which companies top venture capitalists are backing.
Speakers
11:30 am
Investing in High Risk, High Reward Technologies
Speaker
Dr. Stacey Dixon

Director , Intelligence Advanced Research Projects Activity (IARPA)
11:50 am
What's Next for Robo-Advisors
Wealthfront continues to add features to its service offerings. We'll explore what's on deck for the pure software model robo-advisor.
Speaker
1:15 pm
Evolution of Mobile Payments
As the shift to mobile wallets and payment increases and the battle for market share continues to heat up, which services and security measures are required to win over consumers? Which countries are leading the way in mobile payments?
1:35 pm
The AI Financial Advisor
A case study on how Pefin is leveraging artificial intelligence to provide financial advice at a fraction of the cost of a traditional advisor.
Speakers
1:55 pm
Realistic Solutions for the Unbanked
As commerce continues to embrace technology and digital currencies become more commonplace, what will happen to unbanked and underbanked consumers? What can be done to ensure no one gets left behind in the digital economy?
Speakers
Wole Coaxum

Founder & CEO , MoCaFi

Shamina Singh

Executive Vice President, Sustainability, Mastercard Center for Inclusive Growth President;
2:15 pm
Retail Innovation
How major retailers are leveraging artificial intelligence and new tools to enhance the consumer shopping experience.
Speakers
2:35 pm
Real Estate Game Changers
Highlight companies shaking up the traditional commercial and residential real estate models.
Speakers
3:25 pm
Fintech Landscape in China
A spotlight on what's driving huge investments and innovation in China's fast-growing fintech industry.
Speakers
4:05 pm
Government Crackdown on Crypto
4:20 pm
Protecting Cryptocurrency Exchanges
Recent cryptocurrency exchange hacks highlight vulnerabilities. As cryptocurrency grows in popularity, what can be done to protect the exchanges and increase investor confidence?
Speakers
Kara Coppa

COO, EVP & Co-Founder , BLΔKFX

Yo Sub Kwon

Managing Partner, Pink Sky Capital , Co-Founder & CEO, Hosho.io

Stacy Scott

Managing Director, Cyber Security and Investigations , Kroll
4:40 pm
Institutional Investors Meet Crypto
Despite the recent turbulence in cryptocurrency markets, institutional investors are taking a serious look at the digital currency.
Speakers
5:00 pm
Networking and Cocktail Reception
Invesco
Invesco is an independent investment management firm dedicated to delivering an investment experience that helps people get more out of life. NYSE: IVZ; www.invesco.com. Invesco is the provider of QQQ, one of the earliest and largest ETFs in the industry. QQQ trades on the Nasdaq Stock Market where innovation and technology expertise have created a world-recognized marketplace for the world's biggest and best technology companies.

Singapore Airlines
The SIA Group's history dates back to 1947 with the maiden flight of Malayan Airways Limited. The airline was later renamed Malaysian Airways Limited and then Malaysia-Singapore Airlines (MSA). In 1972, MSA split into Singapore Airlines (SIA) and Malaysian Airline System. Initially operating a modest fleet of 10 aircraft to 22 cities in 18 countries, SIA has since grown to be a world-class international airline group.
Singapore Airlines is committed to the constant enhancement of the three main pillars of its brand promise: Service Excellence, Product Leadership and Network Connectivity. The SIA Group fleet and network are also expanding in support of the development of its portfolio strategy, in which it has investments in both full-service and low-cost airline operations. This portfolio of airlines serving short-, medium-,and long-haul markets gives the SIA Group more flexibility and nimbleness, with the right vehicles to serve the right markets.
Stockholm became the second Scandinavian city to be added to Singapore Airlines' route network in 2017. During the same year, Singapore Airlines unveiled its new Airbus A380 cabin products. The new Singapore Airlines A380 will be configured with 471 seats in four classes.
In 2018, Singapore Airlines became the world's first airline to fly the new Boeing 787-10, which will be fitted with its new regional cabin products. The aircraft will be fitted with 337 seats in two classes, with 36 seats in Business Class and 301 seats in Economy Class.
2017 Speakers
Ginni Rometty
Chairman, President & CEO, IBM
David Siegel
Co-Chairman, Two Sigma Investments, LP
Lowell McAdam
Chairman & CEO, Verizon
Dr. Paul E Jacobs
Executive Chairman & Chairman of the Board, Qualcomm Incorporated