New York City | November 28, 2018
The Year Ahead
Change is the one constant that unifies global CEOs — and the pace of change only seems to be quickening. Which is why Bloomberg convenes The Year Ahead Summit, an invitation-only event creating a 360-degree view of the most urgent topics facing every executive in the coming year.
Change is constant
Change is the one constant that unifies global CEOs — and the pace of change only seems to be quickening. Which is why Bloomberg convenes The Year Ahead Summit, an invitation-only event creating a 360-degree view of the most urgent topics facing every executive in the coming year. The issues are myriad, from ongoing geopolitical uncertainty to the next generation of cyber security challenges to the radically changing nature of work in the age of A.I. to the most promising new global investment opportunities. Join Bloomberg this fall to help shape the conversation around the most important trends, issues and challenges every executive will need to consider in 2019 and beyond.
November 27 - Tuesday
6:00 pm
Special Dinner: The Year Ahead in Art and Culture
Proudly sponsored by Hennessy Paradis Imperial.  Seating is limited.
Pre-registration is required.
One of the foremost conceptual artists working today, Taryn Simon is an expert in revealing the invisible, which is to say her complex, multi-layered work limns the space between the seeming authority of an image and the language employed to describe it. "That space," she says, "where we interpret, where there's judgement, there's translation, there's manipulation, there's the instability of fact." Simon's art, which spans text, photography, sound, sculpture and performance, is at once mysterious and austerely taxonomic in its approach. And in our age of tectonic geopolitical shifts, "alternative facts," and conflicting narratives, it's also on-the-nose relevant. Please join us for an in-depth discussion with Taryn Simon on the creative process that drives her work, why you'll never see her in her own art, and what lead her to once spend four sleepless days and nights at a US Customs site at JFK International Airport.
Speaker
Interviewer
November 28 - Wednesday
Andy Byford
New York City Transit
President
Don Cornwell
PJT Partners
Partner
Jim Coulter
TPG
Co-CEO
Erin Loos Cutraro
She Should Run
Founder & CEO
Samir Desai
Equinox
SVP, Chief Information Officer
David Dwyer
Bloomberg Intelligence
Global Director of Research
David Eun
Samsung Electronics
President, Samsung NEXT & Chief Innovation Officer
Lynn Good
Duke Energy
Chairman, President & CEO
Doris Kearns Goodwin
Presidential Historian and Author
Jonathan Gray
Blackstone
President & Chief Operating Officer
Mindy Grossman
WW
President and CEO, Director
Nicole Hu
One Concern
Co-Founder & Chief Technology Officer
Paul E. Jacobs
XCOM
Chairman & CEO
Scott Kaufman-Ross
National Basketball Association
Vice President, Head of Fantasy and Gaming
Eric Lefkofsky
Tempus
Founder and CEO
Joey Levin
IAC
CEO
Lloyd B. Minor
Stanford University School of Medicine
Dean
Frans Muller
Ahold Delhaize
President & CEO
Patrick Petitti
Catalant
Co-Founder & CEO
David M. Rubenstein
The Carlyle Group
Co-Founder and Co-Executive Chairman
Taryn Simon
Artist
Sara Slane
American Gaming Association
Senior Vice President, Public Affairs
Dirk Van de Put
Mondelēz International
Chairman & CEO
Dr. Karen W. Weaver, Ph.D.
City of Flint, Michigan
Mayor
Beth A. Wilkinson
Wilkinson Walsh + Eskovitz LLP
Founding Partner
Tim Wren
BSI Group Americas
Commercial Director
Sally Yates
King & Spalding
Partner, Special Matters & Government Investigations
Lauren Berry
Bloomberg
Deputy New York Bureau Chief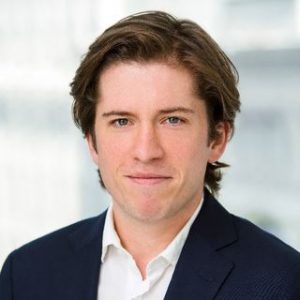 Max Chafkin
Bloomberg Businessweek
Features Editor
Ed Hammond
Bloomberg
Senior Reporter
Jordyn Holman
Bloomberg News
Reporter
Jason Kelly
Bloomberg
New York Bureau Chief; Co-Anchor, Bloomberg Businessweek TV and Radio
Cynthia Koons
Bloomberg
Healthcare Reporter
Carol Massar
Bloomberg Television and Radio
Co-Anchor Bloomberg Businessweek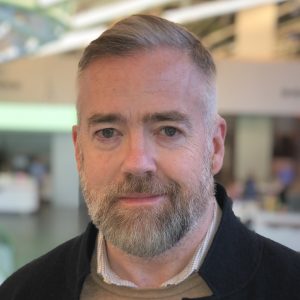 Mark Miller
Bloomberg Live
Global Editor
John Micklethwait
Bloomberg
Editor-in-Chief
Eben Novy-Williams
Bloomberg
Sports Business Reporter
Jackie Simmons
Bloomberg
Senior Executive Editor, Americas
Selina Wang
Bloomberg News
Reporter
Joel Weber
Bloomberg Businessweek
Editor
David Westin
Bloomberg Television
Anchor
Sponsors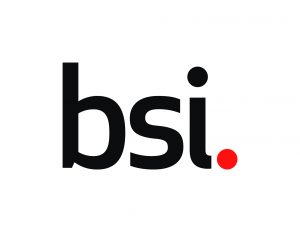 BSI's core is rooted in Organizational Resilience. This is an extension of our 114 year mission to help organizations embed habits of excellence throughout their business, enabling them to pass the test of time. BSI identifies three domains critical to achieving Organizational Resilience.
Information Resilience. A secure organization must manage information throughout its lifecycle, from source to destruction. BSI provides assessment services, professional training, software solutions, and consulting services. We continue to demonstrate our thought leadership with our recent work on NIST CSF certification, GDPR standards and ISO/IEC 27001, allowing organizations to more quickly respond to security challenges.
Operational Resilience. A trusted organization has full transparency throughout its management framework to drive continuous improvement, keep its employees and business safe, and grow sustainably. BSI's expertise supports organizations to identify operational improvements to satisfy customer needs, comply with regulations, and track controls, while maintaining focus on resources and governance.
Supply Chain Resilience. A responsible organization creates transparency and proof that their entire supply chain is accountable to best practices, in addition to demonstrating leadership in sustainability and corporate social responsibility. BSI's solutions help organizations with supply chains spanning continents to manage and mitigate critical risks from procurement, manufacturing, and transportation.
From its seat in the French region of Cognac and throughout its 250-year history, Hennessy has proudly perpetuated an exceptional heritage based on adventure, discovery and cultivating the best that nature and man can offer. Hennessy's longevity and success across five continents reflect the values the Maison has upheld since its creation: the transmission of a unique savoir-faire, the constant quest for innovation, and an unwavering commitment to Creation, Excellence, Legacy, and Sustainable Development. Today, these qualities are the hallmark of a House – a crown jewel in the LVMH Group – that crafts the most iconic, prestigious Cognacs Maison.
Invesco is an independent investment management firm dedicated to delivering an investment experience that helps people get more out of life.  NYSE: IVZ; www.invesco.com.  Invesco is the provider of QQQ, one of the earliest and largest ETFs in the industry. QQQ trades on the Nasdaq Stock Market where innovation and technology expertise have created a world-recognized marketplace for the world's biggest and best technology companies.
The Unicorn is an equity crowdfunding TV show that is helping companies gain maximum exposure and raise money.  The Unicorn is the industry-leading crowd funding platform and is utilizing its vast reach to help drive traffic to companies that are looking to raise capital.
Viewers of The Unicorn TV will have a chance to invest in the companies that they have an interest in, "if you love the product, you can own part of the company". The Unicorn disrupts the challenges of raising money for businesses by providing them the stage to pitch to viewers who can invest in them.
Go to www.theunicorn.tv.  No Sharks Just Unicorns.