March 26-27, 2019 | New York
Bloomberg Equality Summit
Equality is the single most important ethical issue businesses today need to face head-on. Creating and maintaining a diverse and inclusive workforce – to serve an increasingly diverse consumer base – is also vital to the success of virtually every business operating today.
The Future of Equality
Complementing Bloomberg LP's investment in creating the Gender Equality Index (GEI) – a tool that tracks key elements of gender and equality balance, allowing companies to drive accountability around diversity initiatives – we present the Bloomberg Equality Summit, a cross-platform editorial initiative that will bring together business, academic and political leaders as well as nonprofits and activists to discuss the future of equality, how we get there and what is at stake for the economy and society at-large.
Anchored in a full-day conference, Bloomberg Equality will foster forward-looking conversations and spotlight influential business leaders who are paving the way.
Click here for last year's highlights
March 26 - Tuesday
5:15 pm
Registration and Networking Reception
6:00 pm
Opening Night Program: Hollywood and the Opportunity Gap
The entertainment industry may appear that it has made significant strides in achieving gender parity, but the numbers do not bear out. Decades of systemic sexism in Hollywood has created a dearth of opportunities for female-filmmakers. We'll get an in-depth look at the gender disparities in Hollywood.
Opening Remarks
Presentation: The Next Generation is Watching
6:15 pm
Documentary Screening: "This Changes Everything"
7:55 pm
Panel Discussion
Moderator
Speakers
8:30 pm
Networking and Cocktail Reception
March 27 - Wednesday
Jenn Abelson
The Washington Post
Investigative Reporter
Stacey Abrams
Fair Fight Action
Founder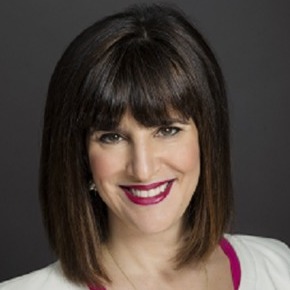 Kim Azzarelli
Seneca Women
Co-Founder
Kiersten Barnet
Bloomberg Gender-Equality Index
Global Head
Sindy Benavides
League of United Latin American Citizens
Chief Executive Officer
Jan Jones Blackhurst
Caesars Entertainment
Executive Vice President, Public Policy and Corp. Responsibility
Anne Bodnar
Willis Towers Watson
Chief Human Resources Officer
Commissioner Sharon Bowen
Seneca Women Partner
Former U.S. Commodity Futures Trading Commissioner
Sheri B. Bronstein
Bank of America
Chief Human Resources Officer
Joy Buolamwini
Algorithmic Justice League
Founder
Dr. Mary Schmidt Campbell
Spelman College
President
Candis Cayne
Actress and Activist
Martina L. Cheung
S&P Global Market Intelligence
President
Jackie Cruz
"Orange Is the New Black"
Actor, Musician, Activist and Feminist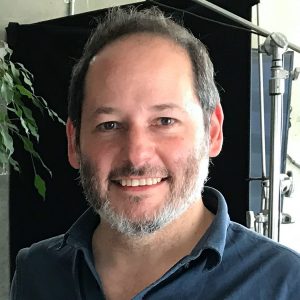 Tom Donahue
"This Changes Everything"
Director
Julie Gebauer
Willis Towers Watson
Global Head of Human Capital & Benefits
Maria Giese
Writer and Director
The Honorable Andrew Gillum
Tallahassee
Former Mayor
Rick Goings
Tupperware Brands
Executive Chairman
Fatima Goss Graves
National Women's Law Center
President and CEO
Peter T. Grauer
Bloomberg L.P.
Chairman
Sarah Harden
Hello Sunshine
CEO
Arianna Huffington
Thrive Global
Founder and CEO
Martina Hund-Mejean
Mastercard
Chief Financial Officer
Viviana Hurtado
Bloomberg TV
Reporter
Caroline Hyde
Bloomberg Television
Anchor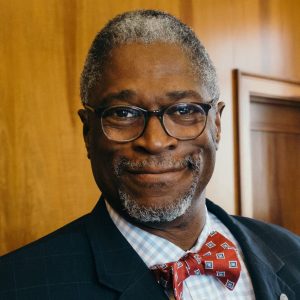 The Honorable Sly James
Kansas City
Mayor
Jameela Jamil
I Weigh
Actress, Host, Activist and Founder
Rebecca Kantar
Imbellus
Founder & CEO
Jason Kelly
Bloomberg
New York Bureau Chief; Co-Anchor, Bloomberg Businessweek TV and Radio
Ida Liu
Citi Private Bank
Managing Director and Global Market Manager for New York
Jill Faherty Lloyd
Evercore Wealth Management
Managing Director and Financial Advisor
Carol Massar
Bloomberg Television and Radio
Co-Anchor Bloomberg Businessweek
Christopher Michel
Bloomberg LP
Americas Head of Diversity & Inclusion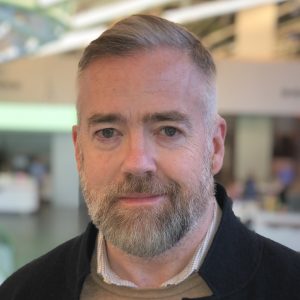 Mark Miller
Bloomberg Live
Global Editor
Ali Noorani
National Immigration Forum
Executive Director
Staff Sgt. Shane Ortega (Ret.)
United States Army (Ret.)
Staff Sergeant
Will Packer
Will Packer Productions and Will Packer Media
Founder
Janet Paskin
Bloomberg
Senior Editor
Maria Pope
Portland General Electric
President and CEO
Katia Porzecanski
Bloomberg
Reporter
Marc Pritchard
P&G
Chief Brand Officer
Tony Prophet
Salesforce
Chief Equality Officer
Alex Prout
I Have The Right To
Activist & Vice Chair
Chessy Prout
Author and Advocate
Romesh Ratnesar
Bloomberg Opinion
Editorial Board Writer
Katica Roy
Pipeline Equity
CEO & Founder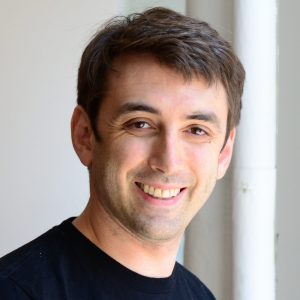 Jake Schwartz
General Assembly
Co-Founder & CEO
Jackie Simmons
Bloomberg
Senior Executive Editor, Americas
Alix Steel
Bloomberg Television
Anchor
Carolyn Tastad
P&G
Group President, North America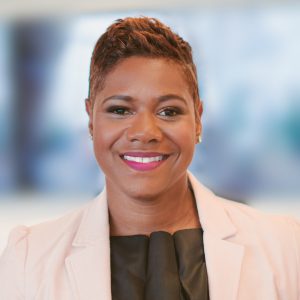 Ebony A. Thomas
Bank of America
Senior Vice President, Global Talent Acquisition
Karen Toulon
Bloomberg
Senior Editor: Diversity, Standards and Training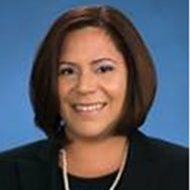 Anilu Vazquez-Ubarri
TPG
Chief Human Resource Officer
Spencer West
Author, ME to WE Inspirational Speaker and World Change Warrior
E. Glen Weyl
Co-author, 'Radical Markets'
Principal Researcher, Microsoft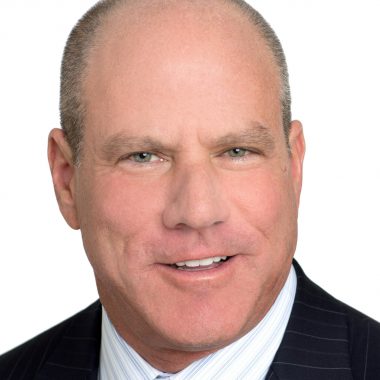 Jon Winkelried
TPG
Co-CEO and Partner
Laura Zelenko
Bloomberg
Senior Executive Editor, Diversity, Training, Talent and News Standards
Stephen Zweig
FordHarrison LLP
Partner
Founding Sponsor
P&G serves consumers around the world with one of the strongest portfolios of trusted, quality, leadership brands, including Always®, Ambi Pur®, Ariel®, Bounty®, Charmin®, Crest®, Dawn®, Downy®, Fairy®, Febreze®, Gain®, Gillette®, Head & Shoulders®, Lenor®, Olay®, Oral-B®, Pampers®, Pantene®, SK-II®, Tide®, Vicks®, and Whisper®. The P&G community includes operations in approximately 70 countries worldwide. Please visit http://www.pg.com for the latest news and information about P&G and its brands.
Founded in San Francisco in 1992, TPG has a long history of investing in change, growth, and innovation through a platform that spans private equity, credit, public equity, real estate, and impact investing. TPG now has more than $103 billion under management, investment and operational teams in 17 offices around the world, and a unique portfolio of innovative businesses.
At TPG, talent is our greatest asset. The quality of our investments and our ability to build great companies depend on the originality of our insights. Reaching our firm's full potential means supporting every team member to bring the fullness of their unique perspective to their work and to our community. We are committed to a diverse, inclusive workplace to foster diversity of thought and reflect the breadth of our limited partners and portfolio companies as well as the cities, countries, and communities in which we operate. Respecting and encouraging difference creates an interesting, enriching culture at the firm and makes TPG more innovative, more creative, and more effective in everything we do.
Willis Towers Watson (NASDAQ: WLTW) is a leading global advisory, broking and solutions company that helps clients around the world turn risk into a path for growth. With roots dating to 1828, Willis Towers Watson has more than 40,000 employees serving more than 140 countries.
We design and deliver solutions that manage risk, optimize benefits, cultivate talent, and expand the power of capital to protect and strengthen institutions and individuals. Our unique perspective allows us to see the critical intersections between talent, assets and ideas — the dynamic formula that drives business performance.
Together, we unlock potential.
Learn more at willistowerswatson.com.
At Bank of America, our focus on environmental, social and governance (ESG) factors is critical to fulfilling our purpose of helping make people's financial lives better. Our commitment to growing our business responsibly is embedded in every aspect of our company. It is demonstrated in the inclusive and supportive workplace we create for our employees, the responsible products and services we offer our customers, and the impact we make around the world in helping local economies thrive. An important part of this work is forming strong partnerships with nonprofits and advocate groups, such as community and environmental organizations, in order to bring together our collective networks and expertise to achieve greater impact. Our commitment to diversity and inclusion is a key aspect of what makes our company a great place to work. The diversity of our employees —in thought, style, sexual orientation, gender identity, race, ethnicity, culture and experience—makes us stronger, and is essential to our ability to serve our clients, fulfill our purpose and drive responsible growth. Learn more at www.bankofamerica.com/about, and connect with us on Twitter at @BofA_News.
Invesco is an independent investment management firm dedicated to delivering an investment experience that helps people get more out of life. NYSE: IVZ; www.invesco.com. Invesco is the provider of QQQ, one of the earliest and largest ETFs in the industry. QQQ trades on the Nasdaq Stock Market where innovation and technology expertise have created a world-recognized marketplace for the world's biggest and best technology companies.