March 27, 2019 | New York
Bloomberg Equality Summit
Equality is the single most important ethical issue businesses today need to face head-on. Creating and maintaining a diverse and inclusive workforce – to serve an increasingly diverse consumer base – is also vital to the success of virtually every business operating today.
The Future of Equality
Complementing Bloomberg LP's investment in creating the Gender Equality Index (GEI) – a tool that tracks key elements of gender and equality balance, allowing companies to drive accountability around diversity initiatives – we present the Bloomberg Equality Summit, a cross-platform editorial initiative that will bring together business, academic and political leaders as well as nonprofits and activists to discuss the future of equality, how we get there and what is at stake for the economy and society at-large.
Anchored in a full-day conference, Bloomberg Equality will foster forward-looking conversations and spotlight influential business leaders who are paving the way.
Click here for last year's highlights
March 26 - Tuesday
5:15 pm
Registration and Networking Reception
6:00 pm
Documentary Screening and Discussion
8:15 pm
Networking and Cocktail Reception
March 27 - Wednesday
8:00 am
Registration and Networking Breakfast
9:40 am
Leaders on the Frontlines
The business case for diversity was established long ago: an increasingly diverse consumer base and an impassioned younger workforce requires it. But how do you actually advance diversity and inclusion in meaningful ways within a company? We bring together senior leaders of companies who are members of the Bloomberg Gender Equality Index for a frank discussion on creating the right corporate culture, the progress being made and the challenges that remain.
Speakers
10:05 am
A Focus on Gender Lens Investing
We'll discuss the benefits and challenges of deploying a gender-focused strategy as investors increase their focus on investments centered on environmental, social and governance principles.
Speakers
11:15 am
Leveraging Talent with Different Abilities
Inspirational speaker Spencer West has not let obstacles stop him from accomplishing his goals. From climbing Mount Kilimanjaro with his hands to speaking to audiences around the world, West will discuss why companies should seek out and leverage talent with different abilities.
Presenter
Spencer West

Author, ME to WE Inspirational Speaker and World Change Warrior
11:30 am
Advancing Equality Through Education
A wide-ranging discussion on solutions to provide educational opportunities for all students. Which policies and processes should be implemented to ensure under served communities receive access to a quality education? How can we leverage public-private partnerships to prepare students for the jobs of the future?
Speakers
11:50 am
Closing Borders, Closing Minds: Immigration and the Rise of Nationalism
Immigration played a pivotal role in United Kingdom citizens voting to leave the European Union. A post-Brexit Britain will restrict movement of low-skilled immigrants from European Union member countries. This comes as the United States, under Donald Trump, is examining a number of ways to curb both legal and illegal immigration. Coupled with the rise of nationalistic tones. How can business and political leaders navigate these complex issues?
Speakers
Sindy Benavides

Chief Executive Officer, League of United Latin American Citizens

Jan Jones Blackhurst

Executive Vice President, Public Policy and Corp. Responsibility, Caesars Entertainment

Ali Noorani

Executive Director, National Immigration Forum
12:10 pm
Rethinking Capitalism and Democracy For All
Researcher E. Glen Weyl is the co-author of "Radical Markets: Uprooting Capitalism and Democracy for a Just Society," which bucks conventional thinking on how to spur capitalism and rattle democracy to create opportunities for everyone. He'll share innovative ideas to closing the wealth and opportunity gap.
Presenter
E. Glen Weyl

Principal Researcher, Microsoft, Co-author, 'Radical Markets'
12:25 pm
Bloomberg Breakaway CEO Roundtable: Technology & Equality
CEOs of fast-growing companies join Bloomberg anchor Carol Massar and Pipeline Equity CEO and founder Katica Roy for a candid discussion about technology and how it can help – and hinder – diversity and inclusion efforts within companies. How can increasing the number of women involved in artificial intelligence improve gender equity in the workplace? How can AI help CEOs identify and correct for institutional biases that lead to gender equity gaps, from the talent pipeline to the paycheck? And what can you do when technology gets it wrong?
Pre-registration is required for this invitation-only lunch program. Attendance is limited.
1:45 pm
Transgender Rights Under Assault
Protections for transgender Americans are being rolled back at the federal, state and local levels. In November the Office of Personnel Management removed nondiscrimination guidelines from its website. This follows a report by The New York Times in October that the Department of Health and Human Services floated a memo that would establish the legal definition of sex under Title IX, only recognizing the sex of a person at birth. What can advocates and business leaders to fight discrimination?
Speakers
2:05 pm
Mayors Taking Action
Mayors across the country are implementing bold and innovative initiatives. From reducing poverty and displacement to boosting educational and entrepreneurial opportunities to improving race relations and fostering inclusion. We'll hear from mayors on how they are advancing equality in their communities.
Speakers
2:30 pm
The Next Phase for the #MeToo Movement
The #MeToo Movement had an immediate impact in media and entertainment as well as Silicon Valley. Focus now shifts to finance, an industry with a long history of gender disparities. The #MeToo Movement has sparked backlash among some male executives on Wall Street who may limit their interaction with women fearing accusations of misconduct. What can be done to minimize the backlash and improve working conditions for women in finance?
Speakers
2:55 pm
Combating Sexual Assault and Bullying
A sexual assault was reported at an elite boarding school in New Hampshire in 2014. The alleged assailant was acquitted of the most serious charge of felony rape and convicted on three lesser counts of misdemeanor sexual assault. The survivor Chessy Prout turned her ordeal into action creating the social media campaign #IHaveTheRightTo, launching an organization and co-authoring a book about her experience. We'll discuss her advocacy for sexual assault survivors, anti-bullying measures and the role of business leaders.
Moderator
Speakers
3:15 pm
Bias in Artificial Intelligence
As the use of artificial intelligence becomes ubiquitous in our daily lives, there is growing evidence of bias in the data inputs. Joy Buolamwini will discuss her mission to combat what she calls the coded gaze – harmful bias in AI.
Presenter
4:00 pm
Why Representation Matters
Women and people of color have made strides on television, but remain disproportionately underrepresented in leading roles, directing and writing. That's according to a recent report by The Ralph J. Bunche Center for African-America Studies at UCLA. We'll discuss how to increase representation of diverse voices in media, entertainment and advertising and how these powerful industries influence behaviors and perceptions.
Speakers
4:30 pm
Access to Democracy: Gerrymander and Voter Suppression
Gerrymandering — the process of deliberately creating districts that favor one political party over another — can contribute to voter suppression and political inequality. Armed with powerful computers employing sophisticated algorithms, states increasingly are drawing political lines to lock in the status quo. Gerrymandering can result in constituents' desires being out of sync with legislators' actions. However, four states – Colorado, Michigan, Missouri and Utah – passed legislation during the midterm elections to end partisan redistricting. We'll examine the ripple effects and barriers it poses for advancing equality across many levels.
Speakers
5:20 pm
Networking and Cocktail Reception
Jenn Abelson
The Washington Post
Investigative Reporter
Stacey Abrams
Fair Fight
Founder
The Honorable Steve Adler
Austin
Mayor
Sindy Benavides
League of United Latin American Citizens
Chief Executive Officer
Jan Jones Blackhurst
Caesars Entertainment
Executive Vice President, Public Policy and Corp. Responsibility
Lisa Borders
TIME'S UP
President & CEO
Commissioner Sharon Bowen
Seneca Women
Former U.S. Commodity Futures Trading Commissioner
Joy Buolamwini
Algorithmic Justice League
Founder
Dr. Mary Schmidt Campbell
Spelman College
President
Martina L. Cheung
S&P Global Market Intelligence
President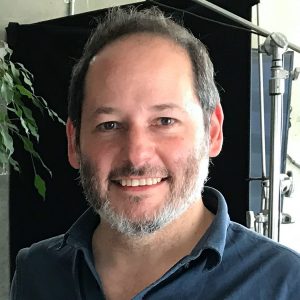 Tom Donahue
"This Changes Everything"
Director
The Honorable Andrew Gillum
Tallahassee
Former Mayor
Sarah Harden
Hello Sunshine
CEO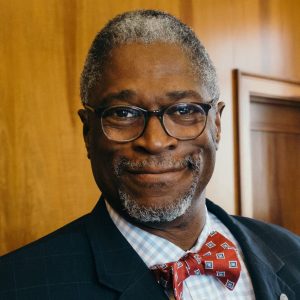 The Honorable Sly James
Kansas City
Mayor
Jill Faherty Lloyd
Evercore Wealth Management
Managing Director and Financial Advisor
Ali Noorani
National Immigration Forum
Executive Director
Shane Ortega
United States Army
Retired Staff Sergeant
Will Packer
Will Packer Media
Founder
Marc Pritchard
P&G
Chief Brand Officer
Tony Prophet
Salesforce
Chief Equality Officer
Alex Prout
I Have The Right To
Activist & Vice Chair
Chessy Prout
Author and Advocate
The Honorable Catherine E. Pugh
Baltimore
Mayor
Carolyn Tastad
P&G
Group President, North America
Spencer West
Author, ME to WE Inspirational Speaker and World Change Warrior
E. Glen Weyl
Co-author, 'Radical Markets'
Principal Researcher, Microsoft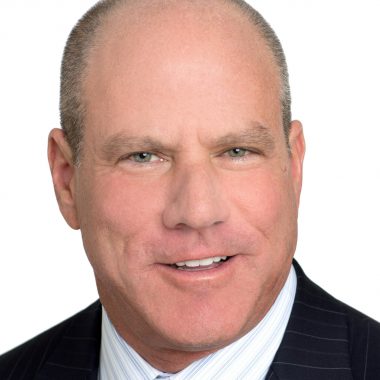 Jon Winkelried
TPG
Co-CEO and Partner
Founding Sponsor
P&G serves consumers around the world with one of the strongest portfolios of trusted, quality, leadership brands, including Always®, Ambi Pur®, Ariel®, Bounty®, Charmin®, Crest®, Dawn®, Downy®, Fairy®, Febreze®, Gain®, Gillette®, Head & Shoulders®, Lenor®, Olay®, Oral-B®, Pampers®, Pantene®, SK-II®, Tide®, Vicks®, and Whisper®. The P&G community includes operations in approximately 70 countries worldwide. Please visit http://www.pg.com for the latest news and information about P&G and its brands.
Founded in San Francisco in 1992, TPG has a long history of investing in change, growth, and innovation through a platform that spans private equity, credit, public equity, real estate, and impact investing. TPG now has more than $103 billion under management, investment and operational teams in 17 offices around the world, and a unique portfolio of innovative businesses.
At TPG, talent is our greatest asset. The quality of our investments and our ability to build great companies depend on the originality of our insights. Reaching our firm's full potential means supporting every team member to bring the fullness of their unique perspective to their work and to our community. We are committed to a diverse, inclusive workplace to foster diversity of thought and reflect the breadth of our limited partners and portfolio companies as well as the cities, countries, and communities in which we operate. Respecting and encouraging difference creates an interesting, enriching culture at the firm and makes TPG more innovative, more creative, and more effective in everything we do.
Willis Towers Watson (NASDAQ: WLTW) is a leading global advisory, broking and solutions company that helps clients around the world turn risk into a path for growth. With roots dating to 1828, Willis Towers Watson has more than 40,000 employees serving more than 140 countries.
We design and deliver solutions that manage risk, optimize benefits, cultivate talent, and expand the power of capital to protect and strengthen institutions and individuals. Our unique perspective allows us to see the critical intersections between talent, assets and ideas — the dynamic formula that drives business performance.
Together, we unlock potential.
Learn more at willistowerswatson.com.
Invesco is an independent investment management firm dedicated to delivering an investment experience that helps people get more out of life. NYSE: IVZ; www.invesco.com. Invesco is the provider of QQQ, one of the earliest and largest ETFs in the industry. QQQ trades on the Nasdaq Stock Market where innovation and technology expertise have created a world-recognized marketplace for the world's biggest and best technology companies.