October  8, 2019 | London
Bloomberg Invest London
Utilizing Bloomberg's unparalleled global data, analysis and news resources, Bloomberg Invest London engages thought-provoking people in finance, economics, and markets to tackle the most complicated issues head-on, helping institutional investors make profitable decisions in 2019 and beyond.
Sarah Al-Suhaimi
Tadawul
Chairperson
Michael Arougheti
Ares Management
Director, Co-Founder, CEO and President
Ed Balls
Former Shadow Chancellor
Stephen K. Bannon
Former White House Chief Strategist and CEO of Trump campaign
Robert Barnes
London Stock Exchange Group; Turquoise
Global Head of Primary Markets; CEO
Matthew Berger
Jane Street
Global Head of Fixed Income and Commodities
James Bevan
CCLA Investment Management
CIO
Isabelle Bourcier
BNP Paribas Asset Management
Head of Quantitative and Index Management
Dani Burger
Bloomberg Markets
Reporter
Fabrizio Campelli
Deutsche Bank Wealth Management
Global Head
Andrew Craswell
Brown Brothers Harriman & Co
Senior Vice President
Nicole Downer
MV Credit
Managing Partner and Head of Investor Relations
Dan Draper
Invesco
Managing Director and Global Head of ETFs
Anna Edwards
Bloomberg Television
Anchor
Tina Fordham
Citi
Managing Director, Chief Global Political Analyst
Michele Gesualdi
Kairos Investment Management
Chief Investment Officer
Cathy Gibson
Royal London Asset Management
Head of Dealing
Carmen González-Calatayud
HSBC Global Asset Management
Director, Senior Product Specialist
Will Hadfield
Bloomberg
Market Structure Reporter
Stephen Hanks
Financial Conduct Authority (FCA)
Markets Policy Manager
William Hobbs
Barclays Investment Solutions, Barclays UK
Chief Investment Officer
Akiko Itano
Bloomberg Global Data
Senior ETF Analyst
Lars Kalbreier
Vontobel Wealth Management
Chief Investment Officer Wealth Management, Managing Director
Vitali Kalesnik
Research Affiliates
Partner
Jason Kelly
Bloomberg
New York Bureau Chief; Co-Anchor, Bloomberg Businessweek TV and Radio
Bryon Lake
JP Morgan
Managing Director, Head of International ETFs
Justina Lee
Bloomberg
Reporter
Wei Li
BlackRock
Head of EMEA iShares Investment Strategy
Arnaud Llinas
Lyxor Asset Management
Head of ETF and Indexing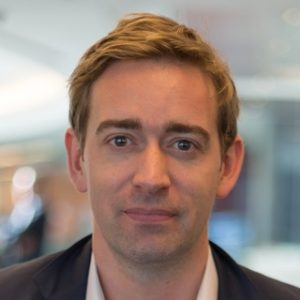 David Merritt
Bloomberg
Senior Executive Editor, EMEA
Christopher Meyers
Flow Traders
Institutional Trader
John Micklethwait
Bloomberg
Editor-in-Chief
Alan Miller
SCM Direct
Co-Founder and Chief Investment Officer
Gina Miller
SCM Direct; Transparency Campaigner
Co-Founder
Michael O'Sullivan
Credit Suisse
Managing Director & CIO, International Wealth Management
Yakob Peterseil
Bloomberg News
Editor, ETFs Brief
Athanasios Psarofagis
Bloomberg Intelligence
EMEA ETF Analyst
Tony Ressler
Ares Management
Co-Founder and Executive Chairman
Barnabas Reynolds
Shearman & Sterling
Partner, Head of the Global Financial Institutions Advisory & Financial Regulatory Group
Slawomir Rzeszotko
Jane Street
Head of Institutional Sales & Trading, Europe
Erik Schatzker
Bloomberg
Editor-at-Large
Dwight Scott
Blackstone, GSO Capital Partners
Senior Managing Director, President
Lorraine Sereyjol-Garros
BNP Paribas Asset Management
Global Head of Sales ETF
Keshava Shastry
Deutsche Asset Management
Managing Director, Head of Capital Markets
Fergus Slinger
BlackRock
Managing Director iShares EMEA
Hans Stoter
AXA IM
Global Head of Fixed Income & Interim Global Head of Multi-Asset Client Solutions
Jamal Tarazi
Hudson River Trading (HRT)
Director of European Business Development
Rory Tobin
State Street Global Advisors
Executive Vice President, Global Head of SPDR ETFs
Richard Turnill
BlackRock
Managing Director, Global Chief Investment Strategist
Karen Ward
J.P. Morgan Asset Management
Managing Director, Chief Market Strategist, EMEA
Deborah Yang
MSCI
Managing Director, Global Head of ESG Index
Sponsors
Presenting Sponsor
Mubadala Investment Company actively manages a worldwide portfolio supporting the vision of a globally integrated and diversified economy, through sustainable returns to its shareholder, the Government of Abu Dhabi. In March 2018, Abu Dhabi Investment Council (ADIC) joined the Group.
Mubadala's US $225 billion (AED 830 billion) portfolio spans five continents with interests in aerospace, ICT, semiconductors, metals and mining, renewable energy, oil and gas, petrochemicals, utilities, healthcare, real estate, defense services, pharmaceuticals and medical technology, agribusiness and a global portfolio of financial holdings. Mubadala is a trusted partner, an engaged shareholder and a responsible global company that is committed to ethics and world-class standards.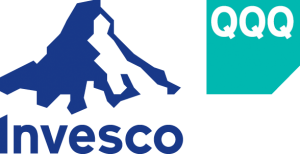 Supporting Sponsor
Invesco is an independent investment management firm dedicated to delivering an investment experience that helps people get more out of life.  NYSE: IVZ; www.invesco.com.  Invesco is the provider of QQQ, one of the earliest and largest ETFs in the industry. QQQ trades on the Nasdaq Stock Market where innovation and technology expertise have created a world-recognized marketplace for the world's biggest and best technology companies.