Station F, Paris, France | 22-23 May 2018
Sooner Than You Think
Backed by the unmatched data and analytical power of Bloomberg's global resources, Sooner Than You Think Paris delivers bankable insight into the near-future of business and the market forces and tech innovations already transforming our global economy.
Change is coming. Sooner than you think.
To succeed in today's dynamic and chaotic business environment, companies must navigate the constantly evolving digital landscape. But even the most prepared CEOs can be overwhelmed by the challenge.
What are the best strategies for embracing the Internet of Things and rationalizing the vast amounts of data generated in a connected world? How can true digital security be created when cyber criminals always seem one step ahead? And if our future ultimately belongs to robots, how will AI and Machine Learning really change the business dynamic in the near future?
Join us at Station F, the world's largest tech start-up campus located in the heart of Paris, for Sooner Than You Think as Bloomberg brings together the smartest minds on the planet to answer these and other vital questions.
Eileen Burbidge
Passion Capital
Partner
William R. Evanina
U.S. National Counterintelligence and Security Center
Director
Benoist Grossmann
Idinvest Partners
Managing Partner
Caroline Hyde
Bloomberg Television
European Business Correspondent
Elizabeth Krutoholow
Bloomberg Intelligence
Senior Healthcare Analyst - Specialist Pharma and Biotech
Bernard Liautaud
Balderton
Managing Partner
John Micklethwait
Bloomberg
Editor-in-Chief
Flavia Tata Nardini
Fleet
Co-Founder & CEO
Xavier Niel
Iliad Group
Founder
Ilkka Paananen
Supercell
CEO & Co-Founder
Diego Piacentini
Italian Republic
Government Commissioner for the Italian Digital Agenda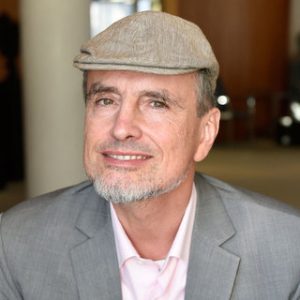 Jürgen Schmidhuber
NNAISENSE
President
Jackie Simmons
Bloomberg
Senior Executive Editor, Americas
Brad Stone
Bloomberg
Senior Executive Editor, Global Tech; Sooner Than You Think Editorial Co-Chair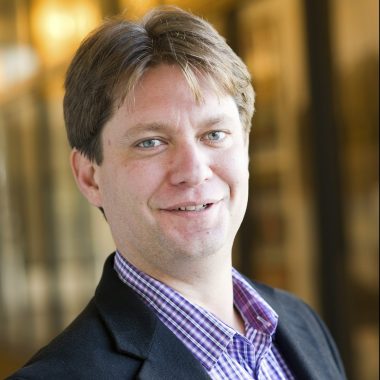 Ashlee Vance
Bloomberg Businessweek
Writer
Roxanne Varza
Station F
Director
Carlos Ghosn
Renault-Nissan-Mitsubishi
Chairman & CEO
John Collison
Stripe
President & Co-Founder
Mustafa Suleyman
DeepMind
Co-Founder and Head of Applied AI
Niklas Zennström
Atomico
CEO & Founding Partner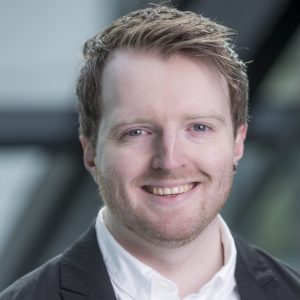 Nate Lanxon
Bloomberg
European Technology Reporter and Editor
Frédéric Mazzella
BlaBlaCar
Founder and President
Meerah Rajavel
Forcepoint
Chief Information Officer
Yves Bernaert
Accenture
Senior Managing Director - Technology Europe Lead
Pierre Nanterme
Accenture
Chairman & CEO
Floris van den Dool
Accenture
Managing Director, Accenture Security--Europe & Latin America
Will Shu
Deliveroo
Co-Founder and CEO
John Chambers
JC2 Ventures
Founder & CEO
Maurice Lévy
Publicis Groupe
Chairman of the Supervisory Board
Marie Mawad
Bloomberg
Reporter Global Tech
Alexander Schlaubitz
Lufthansa
Vice President Marketing
Caroline Connan
Bloomberg Television
International Correspondent
Anne Hidalgo
Mayor of Paris
Geraldine Amiel
Bloomberg News
Paris Bureau Chief
Aleksander Gorkowienko
Spirent Communications
SecurityLabs Managing Consultant
Christopher Wylie
Whistleblower, Former Director of Research for Cambridge Analytica
Eddie Schwartz
DarkMatter
Executive Vice President of Cyber Services
Jeremy Kahn
Bloomberg News
Senior Reporter
Yann LeCun
Facebook
VP & Chief AI Scientist
Anurag Rana
Bloomberg Intelligence
Sector Head & Senior Equity Analyst, Software & IT Services
May 22 - Tuesday
3:30 pm
Registration and Networking
4:35 pm
Smarter, Greener, Cleaner: Positioning Paris as the Capital of Innovation
The Mayor of Paris is on a mission to make the city a model of sustainability, efficiency and innovation, but change doesn't happen overnight. Mayor Anne Hidalgo outlines her vision for the city's future as an international tech and startup hub.
Interviewer
Speaker
4:55 pm
Starting Up a Startup Ecosystem in the City of Light
At the world's largest startup campus, Station F, Xavier Niel and Roxanne Varza are building an entire entrepreneurial ecosystem under one roof. Hear what they have learned in the year since the campus launched and why they believe Paris could soon be the global hub for tech and innovation.
Moderator
Speakers
5:15 pm
STYT Spotlight: The Rise of the Platform Economy and What it Means for Global Commerce
While American and Chinese tech giants grab the headlines, a long tail of European software platforms are emerging, leveraging the internet's power to connect buyers and sellers across the continent. Stripe co-founder and President John Collison discusses the technological transformations and structural changes powering this paradigm shift, and what it means for the next decade of global economic development.
Interviewer
Speaker
5:35 pm
The French Tech Revolution: Why Global Tech Leaders Should Have Their Eyes on Paris
VivaTech Co-Founder and Publicis Groupe Supervisory Board Chairman Maurice Levy and Paris Tech Ambassador, and JC2 Ventures founder John Chambers have both led successful, multinational companies. Now they're on the leading edge of France's Tech Revolution. We'll discuss why these two industry leaders are convinced Paris is the world's next major tech startup mecca.
Moderator
Speakers
5:55 pm
STYT Spotlight: Election Interference, Corporate Espionage and Cybersecurity--Countering Online Threats in the Public and Private Sector
Digitization boosted productivity in both business and government operations to unforeseen heights, but it has also made sensitive data vulnerable. America's top counterintelligence official explains how his department is working to mitigate the country's most perilous digital threats.
Interviewer
Brad Stone

Senior Executive Editor, Global Tech; Sooner Than You Think Editorial Co-Chair, Bloomberg
Speaker
6:15 pm
STYT Spotlight: Adapting to Digital Disruption
Technology has disrupted work in all industries, challenging companies to adapt to a rapidly increasing pace of change. Accenture Chairman and CEO Pierre Nanterme speaks about his own company's transformation, explaining how both the private and public sector can capitalize on the wave of innovation that is changing the future of work.
Interviewer
Speaker
7:30 pm
Hello World Canada: The Rise of AI
Bloomberg Businessweek presents an exclusive premiere of the latest episode of Hello World, the Emmy-nominated tech-travel show hosted by journalist and best-selling author Ashlee Vance and watched by millions of people around the globe.
Speaker
May 23 - Wednesday
Sooner Than You Think Paris Highlights
Check out some of the best moments from the 2018 event in Paris including interviews with Cambridge Analytica Whistleblower Christopher Wylie, Renault-Nissan Chairman Carlos Ghosn, Paris Mayor Anne Hidalgo & more.
Sponsors
Accenture
Accenture is a leading global professional services company, providing a broad range of services and solutions in strategy, consulting, digital, technology and operations. Combining unmatched experience and specialized skills across more than 40 industries and all business functions – underpinned by the world's largest delivery network – Accenture works at the intersection of business and technology to help clients improve their performance and create sustainable value for their stakeholders. With approximately 442,000 people serving clients in more than 120 countries, Accenture drives innovation to improve the way the world works and lives. Visit us at www.accenture.com.
Lufthansa
Lufthansa German Airlines is the largest airline within the Lufthansa Group and the first and only European airline to receive a 5-Star Skytrax rating. As one of the world's leading airlines, Lufthansa currently operates to 209 destinations in 74 countries around the world from of its hubs in Frankfurt and Munich. In the 2017 business year, the airline welcomed around 66 million passengers on board its flights. The Lufthansa passenger fleet consists of 357 aircraft (as of 31.12.2017) and will continue to take delivery of new aircraft until 2025. Revenue at Lufthansa German Airlines rose to EUR 16.4 billion in 2017. The airline employs over 33,000 employees.
Forcepoint
Forcepoint is transforming cybersecurity by focusing on what matters most: understanding people's intent as they interact with critical data and intellectual property wherever it resides. Our uncompromising systems enable companies to empower employees with unobstructed access to confidential data while protecting intellectual property and simplifying compliance. Based in Austin, Texas, Forcepoint protects the human point for thousands of enterprise and government customers in more than 150 countries. For more about Forcepoint, visit www.Forcepoint.com and follow us on Twitter at @ForcepointSec.
Sooner Than You Think Paris
Sooner Than You Think will take place in Station F, the largest startup campus in the world. Home to 1,000 startups, Station F is a one-of-a-kind place for innovation. Located in central Paris and backed by entrepreneur-investor Xavier Niel, the 34,000 sq meter building hosts an entire startup ecosystem under one roof.
Opened in Summer 2017 by French President Emmanuel Macron, Station F is home to companies like Facebook, Zendesk, Vente-Privée, HEC, Microsoft, and many more.
Get your pass to Sooner Than You Think.
To secure your pass, please click here.
For more details on sponsorship opportunities, please contact Paul Cox at pcox40@bloomberg.net.