Bloomberg Breakaway
CEO Network
For CEOs, by CEOs
At our leadership summits, members convene with legends of business and industry experts for news-making interviews and interactive workshops you won't find anywhere else.
One-of-a-kind peer networking
Summits
The summits leverage our global integrated newsroom to convene legends of business and industry experts for news-breaking interviews you won't find anywhere else.
VIP invitations
Complimentary invitations with first-access registration for Bloomberg marquee events, and special invitations to private roundtables, live tapings, and other exclusive gatherings.
Networking
Members are listed on the Bloomberg Breakaway website, have the opportunity to be a guest author on the member insights page, and are invited to participate in member video Q&As at events.
Access
Special access to superior business intelligence & analysis, exclusive webcasts, private networking opportunities, and a complimentary subscription to Bloomberg Businessweek.
Breakaway members are CEOs and founders who lead established and fast-growing companies across industries.
$50m+
---
annual member company revenue
22%
---
average 1-year growth rate
Mohamad Ali
President & CEO, Carbonite
Nikka Barua
CEO, Beyond Curious
Keith Cargill
President & CEO, Texas Capital Bancshares, Inc.
Nicole Eagan
CEO, Darktrace
Brett Goldberg
Co-CEO & Co-Founder, TickPick
Kara Goldin
Founder & CEO, hint, Inc.
Diane Hoskins
Co-CEO, Diane Hoskins
Jay Kaplan
Co-Founder & CEO, Synack
Rosanna Myers
Co-Founder & CEO, Carbon Robotics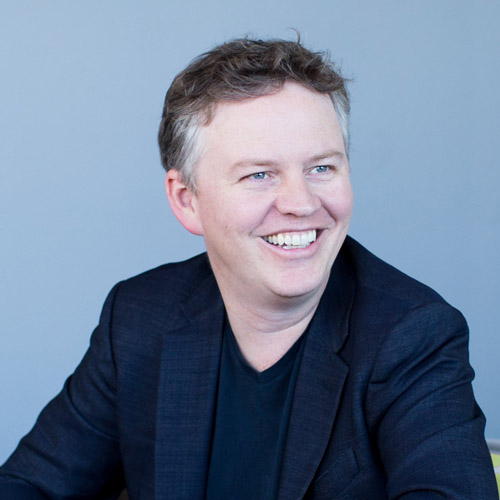 Matthew Prince
CEO, Cloudflare
Josh Sapan
President & CEO, AMC Networks
Dr. Ellen Stang
Founder, President & CEO, ProgenyHealth
Isa Watson
Founder & CEO, Squad by Envested
Scott Wells
CEO, Americas, Clear Channel Outdoor
Breakaway Summit & Network Contact
Testimonials
"Bloomberg Breakaway gives members a great opportunity to mix with smart people with very diverse backgrounds and interests that I would not otherwise come across."
— Colin Berthoud, Founding Partner of TIM, an Acuris Company
"Bloomberg is a remarkable company, and the Breakaway CEOs are known for being a phenomenal group of leaders shaping the future of our world."
— Katica Roy, CEO, Pipeline